Coworking in Mumbai: The Future of Work and the Top Spaces to Consider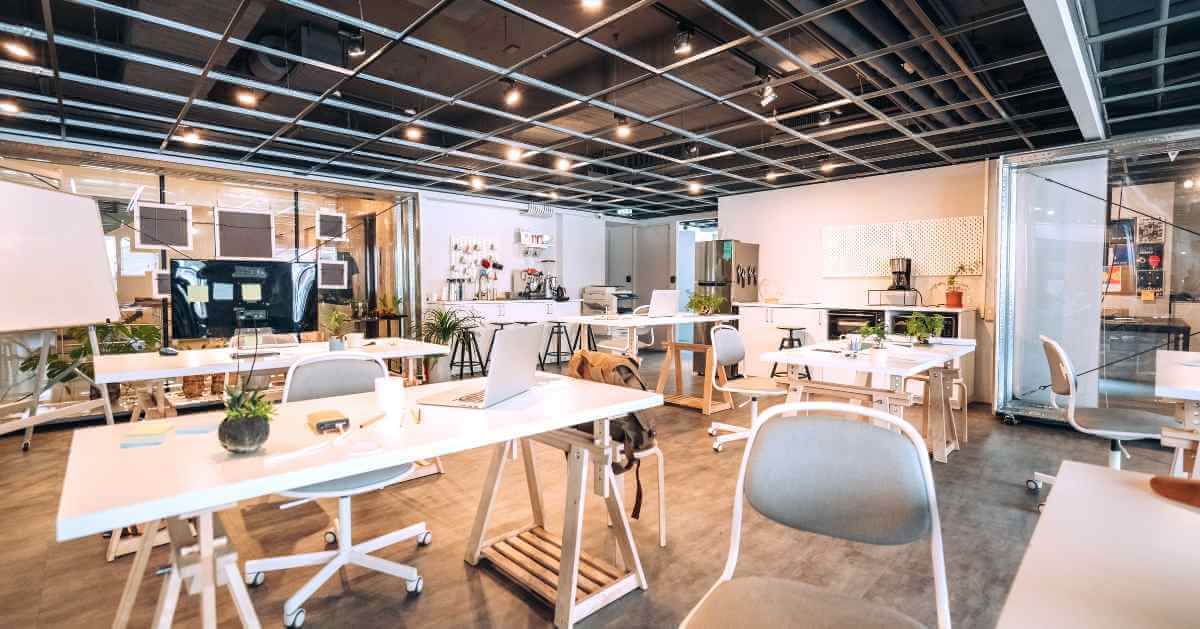 Mumbai is a city that never sleeps, and as the nature of business changes, so does the need to have offices that can adapt. The number of coworking spaces in Mumbai is increasing since they provide many advantages for professionals searching for an exciting and creative coworking space in Mumbai.
Thank you for reading this post, don't forget to subscribe!
Coworking Spaces Proliferate in Bombay
Many Mumbai professionals no longer work in the conventional office setting. Coworking facilities have become increasingly popular in the city as the gig economy, remote work, and freelance culture have become prominent. Coworking spaces provide workers with a dynamic and collaborative work environment for a fraction of the cost of a traditional office.
The Future of Work and the Benefits of Coworking Spaces in Mumbai
There's an excellent reason why coworking spaces have been flourishing in Mumbai. Many professionals and companies in Mumbai are gravitating toward coworking spaces as the future of work moves toward more fluid and cooperative settings. Some potential future benefits of coworking in Mumbai are as follows:
Coworking spaces allow businesses and freelancers to choose their own schedules and work however best fits them. You can join a coworking space for a few hours, a few days, or for the long haul, so it doesn't matter how long you plan to work there.
Cost-effectiveness: For startups and independent contractors, a conventional office space's rental and upkeep costs might be prohibitive. To help businesses save money, coworking spaces provide membership packages that include office space and other necessities such as high-speed Internet, printing services, and even coffee.
Coworking spaces allow people to meet others in similar situations and build professional and personal relationships. Networking, discovering new business opportunities, and forming relationships leading to future partnerships are all possible thanks to this community.
Coworking spaces provide members access to shared resources such as conference rooms, meeting rooms, and common areas. Not needing to acquire these resources independently can be a cost- and time-saver for individuals and corporations.
A coworking space's professional and collaborative atmosphere can be conducive to greater output. Motivated coworkers and convenient facilities like fast Internet and conference rooms allow organizations and people to get more done in less time.
Several coworking spaces provide access to mentorship programs and support services that can aid in the development of individuals and businesses. This may involve the opportunity to work with seasoned professionals in a given field, as well as the assistance of professional business coaches.
The future of work in Mumbai is brighter thanks to the city's growing number of coworking spaces. Coworking spaces are rapidly gaining popularity among professionals and organizations because of their many advantages, including lower overhead, more significant social interaction, and higher output.
Trends and Predictions for the Future of Coworking Spaces in Mumbai
Coworking spaces in Mumbai are predicted to grow in popularity over the next few years as the nature of work changes. Because of its attractive combination of portability, low costs, and opportunities for teamwork, coworking spaces have gained popularity among startups, freelancers, and large companies. There will be a dramatic increase in the need for shared office space in Mumbai as the city develops as a centre for entrepreneurs and innovation.
Some current tendencies and anticipated developments in Mumbai's shared office spaces are as follows:
Well-Being and Health Promotion Get More Attention: There has been a resurgence of interest in workplace wellness programs after the COVID-19 pandemic. Wellness and well-being elements, such as yoga rooms, meditation areas, and healthy food alternatives, are becoming increasingly common in Mumbai's coworking spaces.
As the need for shared office space grows, we should expect to see a rise in the number of coworking venues that focus on serving a specific community or set of businesses. There could be coworking spaces for specific types of workers, such as artists, nurses, and social entrepreneurs.
Coworking spaces in Mumbai are anticipated to become increasingly tech-driven with the incorporation of smart technology. This will allow coworking spaces to provide members with better, more tailored service.
Major coworking chain expansions are set to increase their footprint in Mumbai as the number of individuals using shared office spaces grows. As a result, freelancers and businesses will have more options when selecting a coworking space.
Coworking spaces in Mumbai are likely to adopt more hybrid workspaces to accommodate both in-person and remote work as a result of the growing popularity of remote work. This will allow members the flexibility to work remotely while maintaining ties to a network of like-minded experts.
Coworking spaces in Mumbai are anticipated to become increasingly eco-friendly as people become more mindful of climate change and sustainability. This may encompass eco-friendly behaviours like composting and recycling, as well as the utilization of renewable energy sources like solar power.
Conclusion
The outlook for Mumbai's coworking scene is optimistic, with a number of exciting new developments on the horizon. Coworking spaces are becoming increasingly essential in the Mumbai labour scene as the need for flexible and collaborative workspaces rises.