How to Solve the 5 Biggest Contact Center Management Challenges in 2023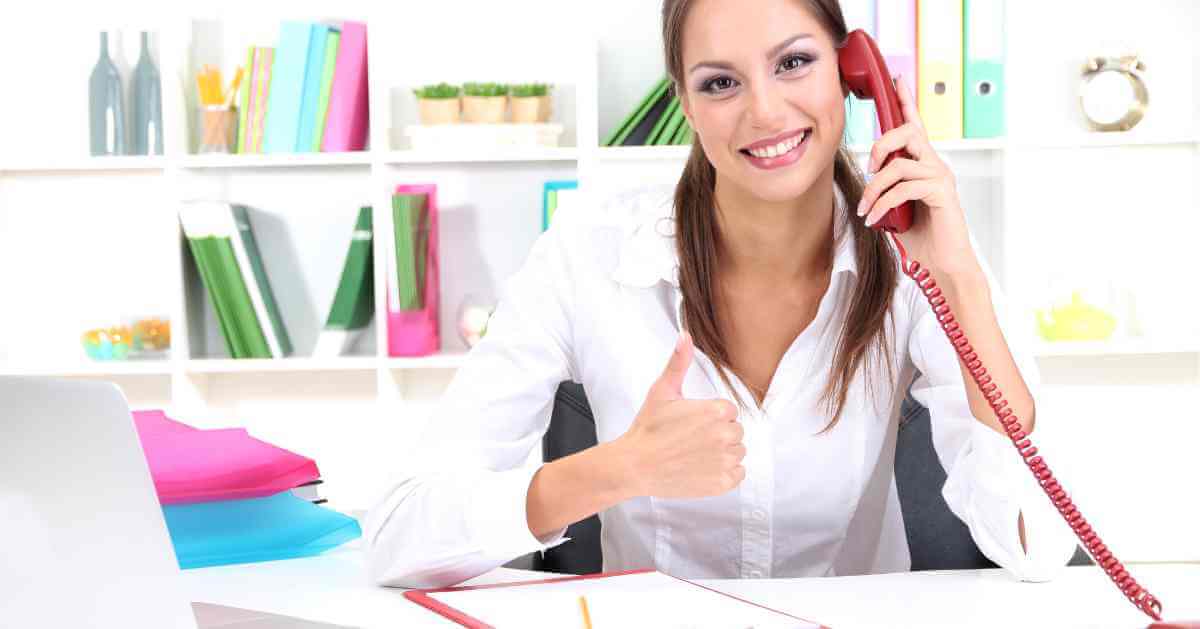 Contact centers are known to have one of the toughest work environments in the service industry. Irate callers, strict work schedules, super-high expectations & sustenance on shoestring budgets are just some of the common challenges in the call center industry.
Thank you for reading this post, don't forget to subscribe!
Our studies show that 2022 was a challenging year for contact centers.
In such a scenario, the job of a contact center manager becomes incredibly tough as they are expected to improve both customer and agent experience while delivering on all fronts.
To make this job easier and more effortless, we've enlisted how to effectively solve the top 5 challenges that contact center managers face today.
1. Managing Remote Agents
Many contact centers have shifted to working remotely since the pandemic. While 19% of contact center agents worked from home in 2019, this rate increased to 87% in 2021.
This reduced the capital required to maintain a brick-and-mortar contact center, and many companies realized this was a much better alternative, as they could hire agents without geographic limitations.
But along with the benefits come the challenges of managing remote agents. These challenges range from managing accountability and lack of performance tracking, to creating a team that stays bonded and engaged with each other.
Here are three ways to deal with these problems:
Leverage screen recordings: You want all your call agents to provide a unified customer experience. This means training them with the help of courses/process flows and keeping a check on their performance. Screen recordings are a great way to discover the mistakes agents may unknowingly make and help them correct them. This way, you provide actionable feedback, and they improve their performance.
Use gamification: Call center softwares have used gamification to engage their employees and achieve results like reduced call time and increased sales. This could be done by showing goal tracking progress bar for daily targets, assigning points for everyday tasks, and making training engaging with quizzes and trivia.
Schedule a time for team bonding: When all your agents work from home, many might feel lonely or disconnected from their colleagues. One way to avoid this is by making time for regular team chats where you discuss work and non-work things and get to know your teammates better.
To know about more such remote agent management strategies, you can check out our detailed article here.
2. Forecasting Call Volumes in a Post-COVID World
Before the pandemic, people were used to going to malls and visiting physical stores to get their queries resolved. But due to COVID, people shifted to the online medium, and call agents started seeing an increased number of calls.
Research suggests that overall, contact centers noticed an rise of 300% more calls than usual during the early stages of the pandemic.
This increased queue time, which then affected the abandonment rate.
Now that physical stores and malls have reopened, forecasting volume in today's world is difficult. There's also a reverse trend of digital volume rise, but the growth percentage is going down.
Add to that the news of another COVID wave knocking on our doors soon, and the future becomes even more unpredictable.
With customer impatience on the rise, and callers spending an average of 56 seconds waiting for an agent to answer theircall in 2021 compared to 79 seconds in 2019, there's a problematic situation waiting for call center managers.
In such a scenario, is recruiting more agents the only solution?
With the future being so unpredictable, you should invest in more cost-effective strategies.
To a great extent, cloud-based, intelligent technology can help prepare you for unpredictability. While you can scale up or down your operations without incurring any infrastructure cost, you can also leverage AI to offer conversational self-service and automate tasks while minimizing the need for human intervention, and boosting agent productivity.
3. Finding the Right Mix of Digital to Voice Agents
Julie Morgenstern, productivity expert and author of Never Check E-Mail in the Morning, says, "Each person in a team is a player, and the surer (you and they are) of their roles and responsibilities, the easier it is for you to assign work, review work, and demand excellence."
You need to define roles clearly when it comes to your contact center team as well. There should be a clear demarcation of who would be working in the digital medium and who would be assigned voice calls.
This becomes even more important because not every call center will have agents that are equally skilled in digital and voice. So, how do you find the right mix?
There are two ways to find out:
Forecast based on previous trends: How many voice requests do you generally get? How many digital requests do you get in terms of emails, chat boxes on your website, or other channels? If you are getting more of the latter, it will make more sense to have a higher ratio of digital agents than voice agents. If you use software or bots to answer most of your digital queries, consider that while coming up with a final number.
Test and train for skills: Being part of a call center means being flexible. You'll need call agents to handle both of these skills sometimes. One way is to test and train them. For example, voice agents may use fixed writing flows to answer emails or chat inquiries. On the other hand, digital agents can be trained to answer simple questions at first with mentors and see how they perform to understand if they could be shifted to other departments during emergencies.
4. Creating a Stress-Free Environment
Gallup's recent State of the Workplace report states that 44% of employees experience a lot of stress during the day. According to the report, these negative emotions have reached a new high.
And when it comes to calling centers which are already stressful workplaces, as a manager, you need to have measures in place to keep work stress in check.
Therefore, it should come as no surprise that teams that believe their employer is concerned about their welfare experience improved profitability and productivity, more customer engagement, and reduced attrition.
But does creating a stress-free environment mean spending a lot on perks such as paid vacations, yoga or meditation retreats, or memberships to gyms and wellness centers?
No!
You can create it with simple and cost-effective strategies.
For example, McDonald's recognizes that it's not perks that make an employee stress-free. Instead, it's listening to the staff that helps. So, they implemented a "weekly vent report" where employees can post complaints or suggest recommendations anonymously and publicly.
These issues are then addressed openly in their monthly town hall meetings and resolved.
Similarly, you can have one-on-one meetings with your agents, maintain a healthy work schedule, divide work equally, reduce call volumes if they are unmanageable, and have weekly team meetings on Fridays or Saturdays where you can blow off steam and simply connect.
5. Managing the Shift in User Behavior
There's a lot that has changed in recent years. For example, consider these stats from our "State of Contact Center Report2023":
Customers are getting more impatient. While 12% of customers abandoned calls while waiting in a queue in 2019, this rate increased to 34% in 2022 (nearly a three-fold rise)
Agents are facing higher workloads as they are spending more time on post-call work, and have less idle time between calls now. This was due to the 3% increase in call volumes in 2022.
The importance of voice as a customer communication channel seems to be on the rise in many sectors, like insurance, NBFC & financial services, healthcare, and so on.
While 46% of users answered outbound calls in 2019, this rate has decreased to 39% in 2022.
The advent of customer relationship management (CRM) and enhanced customer data platform (CDP) software has enabled contact centers to analyze the change in customer behavior.
Managers can view agent performance by call recordings, silently joining ongoing calls and getting access to real-time metrics. They can get access to intelligent routing that considers skills, after-work hours, idle times, priorities, and so on.
Moreover, breakthrough technologies like advanced speech analytics has made it possible for machines to understand human language, emotions, speech patterns an customer intent, thereby allowing contact centers to restrategize their engagement plan to deliver better customer experience.