The Benefits of Every Major Conference Calling Service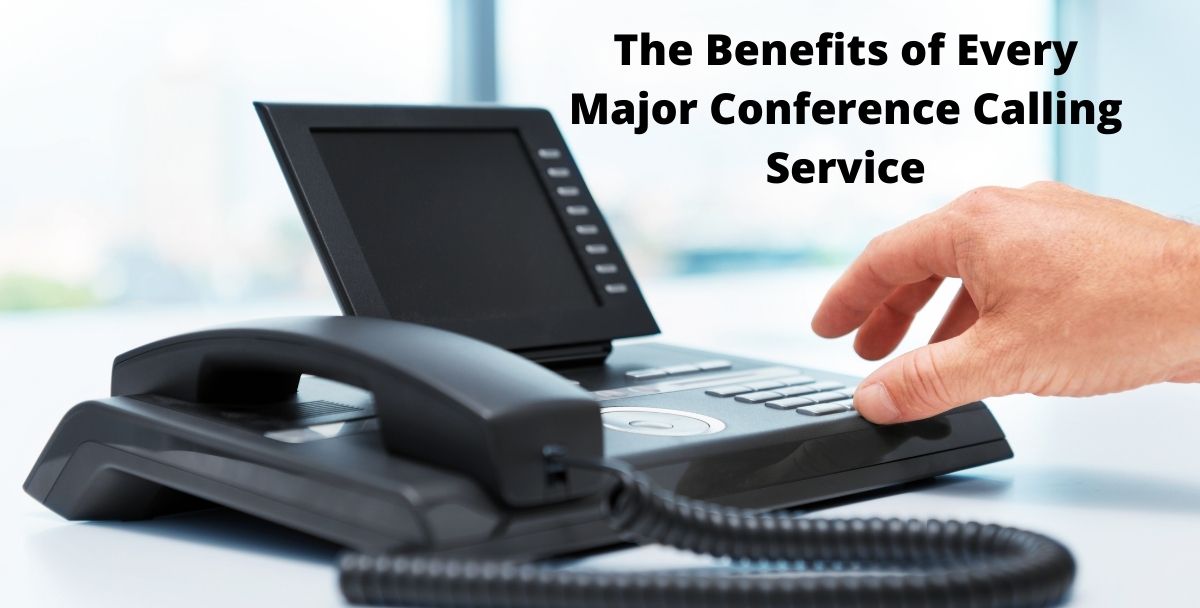 Hosting a conference call with modern technology can be overwhelming and a little confusing, especially if you're never tried this type of meeting before. If you're looking to begin or upgrade your conference calling services, you may find yourself wondering which benefits you should look for with the service you're considering.
Thank you for reading this post, don't forget to subscribe!
Below, you'll find information about the six most common benefits you should look for in any major conference calling service. If a service you're considering doesn't offer some of these features, then you can easily know you need to look elsewhere. Read on to find out more.
Waiting Rooms
Any conference call service should be able to provide you with waiting rooms. Waiting rooms make it easier for you to curate your audience and ensure only the people you invite are able to access your call at any time.
It is easy to let participants into your call from a waiting room with the click of a button. However, it's just as easy to leave those who are not invited in the waiting room indefinitely. This prevents the risk of having your call "crashed" or "bombed," which happens more often than you might think.
Comprehensive Controls
The right conference calling service will provide you with comprehensive controls over the entire call. You'll be able to manage the audio quality and choose whether or not to provide video. You'll also be able to select multiple speakers and access attendee questions in the order they are received.
Additionally, your controls will help you create even more security for your call. You can set your call to require participants to input their names before they can join, and you can lock the call entirely after a certain time so no one can show up late.
Analytics and Contacts
You will be able to check in on the analytics of all your meetings when you choose the right conference calling service. You can tell who has joined the call and when, how long members have stayed in the call, and how long your calls last as well.
You can also access your contacts list through the call at any time with the right conference calling service. With this information, you can more easily follow up with those who attended your call by adding them to your contacts list and reaching out via phone or email after the fact.
Multiple Dial-In Methods
It's important to choose a major conference calling service that provides you with the option for multiple dial-in methods. Gone are the days of joining conference calls only by phone. Now, you can allow your call attendees to join by phone, desktop, or mobile app all with the push or click of a single button.
These multiple methods make it easier for everyone to access the conference call at the right time, no matter what type of technology they have access to at the moment. Additionally, these features allow you to reach out to call members around the globe.
Large Attendance Capacity
Good quality conferencing calling services make it easy for you to speak to a large audience without giving up anything in terms of your call quality. You will have access to a large attendance capacity of up to one thousand when you choose the from among the best major conference call services out there.
If you have a large company or you need to speak with multiple other members of your industry at once, a large capacity on your conference call attendance can help you. This feature makes it easier for you to reach out to multiple clients or customers at once while working with your employees on the line at the same time.
Prescheduling Available
Last but not least, major conference calling companies should provide you the option to preschedule your calls. Basically, this means you can program your calls to begin at the predetermined time and for the right number of attendees.
Of course, you can also make immediate calls through good quality conference call services as well. You don't have to be limited to only prescheduled calls, but you have the option to work with either form of call scheduling you prefer for your needs.
Final Thoughts
As with any new or upgraded service for your company, you should always take time to consider your individual needs as well as the needs of your employees and your customers or clients. By organizing these needs into larger categories, you can more easily determine which features to prioritize in your conference call service.
Always look for the six features on the list above with any service. Consider which of these, if any, is the most important to you and your business as you search for the right service for you and your customers.