Cognitive Ability Tests – Important Tips That You Must Know!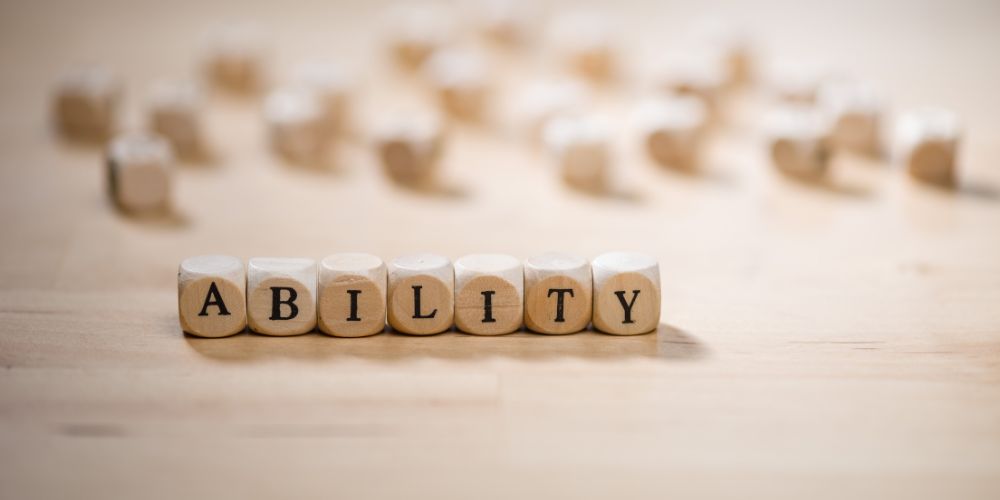 Cognitive assessment has become a specific kind of aptitude test that is also used by employers to understand the ability of a candidate to perform a task. It is also considered one of the great general intelligence tests where applicants are questioned on different kinds of cognitive skills. They are also a group of different kinds of assessments designed to see the ability of a candidate.
Thank you for reading this post, don't forget to subscribe!
This has become the best ability test that has become a standard testing tool covering the intelligence of an individual. The tests totally depend on the processes, including language, thought, decision-making, memory & learning.
A cognitive ability test is considered an overall assessment of the intelligence of an individual & likelihood of performing great in a specific role which they are already being hired for. Here are a few essential things that one should know related to cognitive ability tests.
Types Of Best Cognitive Ability Tests
There are different kinds of cognitive tests out there, and every test involves answering different kinds of questions & performing essential tasks.
They are especially created to assist in measuring mental functions like language, memory & ability to recognize virtual objects. Following are the kinds of proper cognitive ability tests-
Verbal Reasoning
Two things are being tested in verbal reasoning that are communication skills and comprehension also. This will be a specific dense passage of the text where you are being asked to assess whether statements from the passage are false or true or cannot say.
You will also ask to disclose your understanding of different kinds of phrases and words. Make sure that you are investing a lot of time in the research so you will get to know more about verbal reasoning also.
Numerical Reasoning
This has become one of the most essential tests that are especially created to assess overall aptitude for numbers. You can easily find out the different types of questions in this test, including mathematical problems like percentages, fractions, ratios, and data sets also.  
In case you are already appearing for this test, then it is your responsibility to pay close attention to the basic things of it that will be helpful for you.
If you appear for a Cognitive assessment test, then you will also have to appear for numerical reasoning, which is important.
How Cognitive Ability Tests Beneficial Or Not?
Cognitive ability tests are great for understanding how great an application will perform the job.
With the help of this test, they assess the complementary skills & will also predict the performance of the applicant with the best degree of reliability.
This has become one of the most critical tests where they analyze the proper performance of candidates. Cognitive tests assess basic orientation also, like reasoning, calculation, problem-solving, memory, and other things.
Make sure that you are getting the cognitive ability test at home because it is entirely reasonable if you are thinking you & your beloved one is facing problem with language, memory, and problem-solving.
Why Are Employers Using The Cognitive Ability Test?
Almost every single employer wants to know what type of employee they will have. Cognitive assessment tests are crucial that are created to uncover the potential of a candidate. They are checking the candidate's ability to work under pressure & important decision-making skills.
These tests can vary & also cover the different kinds of cognitive skills. Employers will also use different types of tests across their business, especially if they have different departments. They are performing the cognitive test in this specific scenario to find out perfect applicant for every department.
Important Tips For Cognitive Ability Test
Preparation has become the most crucial part of the cognitive test. If the cognitive ability test is new for you, then you will have to do the proper practice.
If you are doing the proper practice, then you can quickly develop advanced skills in a limited time. You can also understand what these tests will indeed look. The following are essential tips that will be helpful for practicing the cognitive ability test.
Pay Attention On The Weakness
It is one of the most important tests where one can easily get to know more important things. The more you do, the more practice & you will surely be familiar with the specific kind of questions. This is really important because that will enable you to become familiar with specific kinds of questions easily.
Do Practice Efficiently
If you are doing practice the cognitive ability test, then you will surely be able to recreate the actual test conditions.
You will have to avoid the distractions such as music & TV that are already playing in the background. If you don't want to face any issues, then you should opt for a quiet space & also set a specific timer to go via tests.
The majority of the online practice tests are out there that also include th timers that will give you a specific sense of long every assessment takes.
Get Different Kinds of Test
One will have to get the different types of tests that sit within the cognitive ability tests. One will surely identify what everyone looks like & you will also see what the areas which are weaker or stronger are. If you are doing the proper practice, then you will get to know more about these things easily.
No doubt, taking cognitive tests & analyzing the results can be stressful for a person in the case your score is completely poor. Therefore, it is your responsibility to work on your score so you can easily achieve the desired score in a limited time.
In addition, cognitive ability tests are important in almost every organization because they uncover the potential of every candidate. They are choosing a highly skilled candidate through aptitude test who can easily work under pressure & can easily make the best decision also.