What To Consider When Choosing a CMS Platform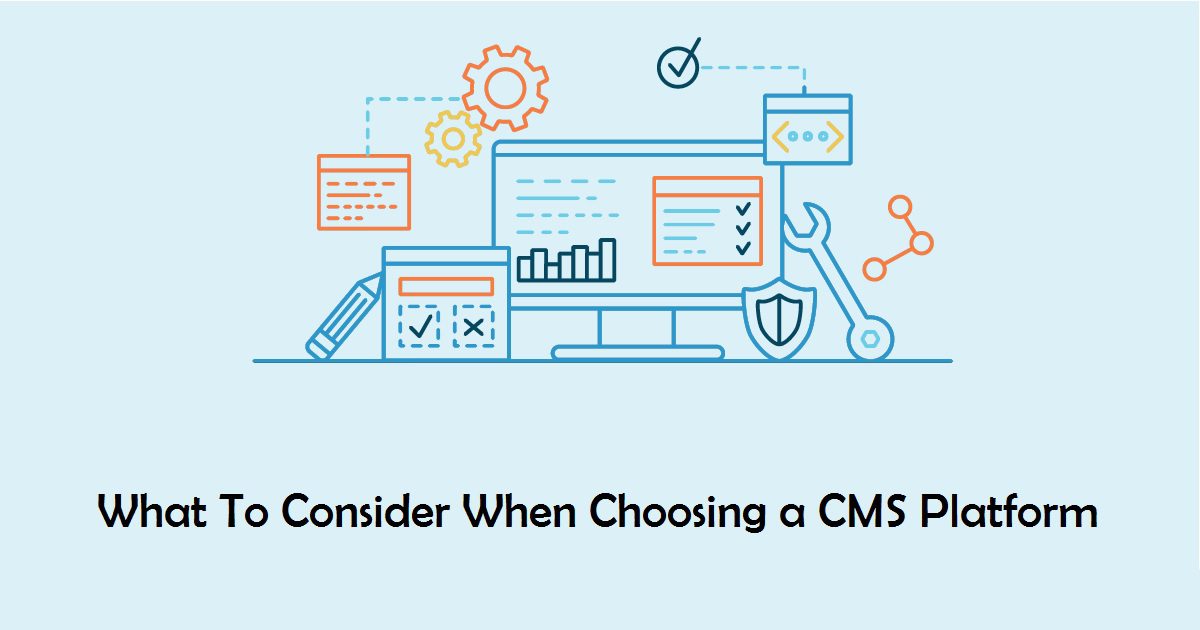 With the development of new digital technologies, customers expect you to have trending content and information at your fingertips. When it comes to reliability and flexibility, choosing a CMS platform is critical to your financial success in a rapidly evolving business landscape.
Thank you for reading this post, don't forget to subscribe!
The traditional CMS system provides a connection between the backend (that contains a database with plugins that store content) and the frontend (that has built-in CSS templates for displaying relevant content on your website). However, the traditional CMS system is too rigid and that's why developers are turning to headless CMS to provide engaging digital experiences.
Scalability
The headless CMS system has a standardized design that allows you to add a myriad of features, making customization easier. It's possible to run a marketing campaign with the basic platform and include more features as the traffic increases.
A scalable CMS system allows you to:
Build your presentation layer end to end
Pick your programming language without conforming to development protocols
Combine several programming outputs and complete projects faster
Integration your platform with the existing programs easily
Build any code to suit your needs
With a scalable CMS system, you have the flexibility to customize your platform to the needs of a diverse customer base.
Omnichannel Content Delivery
Rather than using a multichannel platform that obtains content from various sources, it's better to optimize a single API-based structure that allows a seamless interaction between various platforms. While most companies deliver great content through multichannel strategies, others prefer omnichannel strategies because they:
Provide a range of options for customers to choose from
Provide a better customer experience
Are connected to various digital platforms seamlessly
Provide a personalized and seamless shopping experience
Allow you to manage content from a central hub
Most online shoppers prefer buying from companies that provide a good customer experience.
Future-Proof Content
It's essential to modify your products and services to suit the evolving customer preferences. Having a versatile CMS platform can help you to refresh your website and edit your content to suit your customers' needs, now and in the future. Headless CMS future-proofs your content in the following ways:
Creating a stacked system that allows you to add other features later
Developing a system that meets your short-term and long-term goals
Scaling up to meet changing business objectives
Ability to input content even before the platform is finalized
Creating a separate platform for content editors to make changes easily
One of the main advantages of headless CMS is the ability to roll out an incomplete platform that allows for future development.
Why You Should Consider Headless CMS
As technology evolves, your customers will demand a fast and user-friendly way to find engaging content and that's why versatility is essential when choosing a CMS platform. Since a new platform will be out soon, headless CMS will ensure the easy synchronization between frontend and backend across several platforms regardless of the structure. Scaling your platform to accommodate this traffic will improve the customer experience and drive sales.