Chantelle Cameron lays out plans to beat Katie Taylor for the second time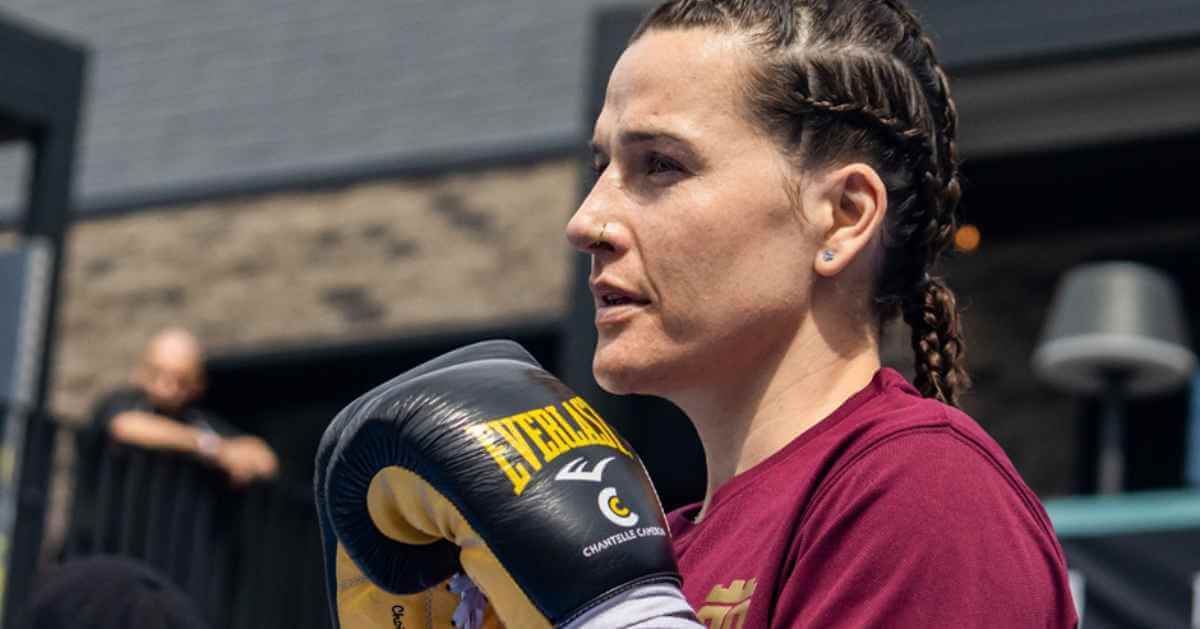 It has been six months since Chantelle Cameron sent shockwaves through the boxing world, as she stunned Katie Taylor with a shock victory at the 3Arena in Dublin back in May.
Thank you for reading this post, don't forget to subscribe!
Taylor was fighting in her homeland for Ireland for the first time in her professional career and was heavily expected to give the Dublin crowd something to celebrate on the night.
However, after a hard-fought 10 rounds, the judges scored the bout 94-96, 94-96, and 95-95 to give Cameron a majority decision victory over Taylor.
Not only was the 37-year-old's much-anticipated homecoming ruined by her England counterpart, but Cameron also dealt Taylor the first defeat of her pro career.
The pair are set to trade blows again later this month, returning to the ring inside the 3Arena on November 25.
It's a redemption mission for the Irishwoman, as her career hangs in the balance pending the result. However, the Cameron v Taylor II odds are in the Northampton native's favour.
'Il Capo', who boasts an unbeaten record of 18-0, is the odds-on favourite at 4/7, while Taylor finds herself as the underdog at 6/4 for the first time in her professional career.
What is interesting is that Cameron has agreed to do the rematch back in Dublin, giving her opponent home advantage for such a big fight.
Usually in boxing, the title holder gets the say in things like where the bout will take place. But Cameron has settled on Taylor's camp's terms and will return to the lion's den later this month.
Having been over to Dublin and dispatched of the 37-year-old once already, Cameron clearly isn't afraid to face that hostile environment in the 3Arena once again.
However, Taylor arguably wasn't at her best when these two last met in May, and with revenge on her mind, her career in jeopardy, and a home crowd behind her, this could be a different fight.
Cameron recently outlined how she plans to defeat Taylor for the second time, saying: "I have to be more aggressive. First fight I showed too much respect.
"You beat Katie Taylor you've completed boxing, because she's such a great fighter.
"I'm expecting a better Katie Taylor. She needs this win against me so I'm making sure I'm a lot better.
"I still have more gears. The first fight was good, but the second fight will be even better. I've got to be spiteful and go back to being more aggressive."
Both fighters are full of belief, and this is going to be an incredibly close bout to call. It really could go either way depending on who shows up and wants it more on the night.
That is fairly reflected in the boxing betting market, and we certainly wouldn't like to be the ones trying to predict how this fight is going to pan out.
This promises to be a cracking bout, and it's not one you want to miss!