Strategic Steps For Securing Business Loans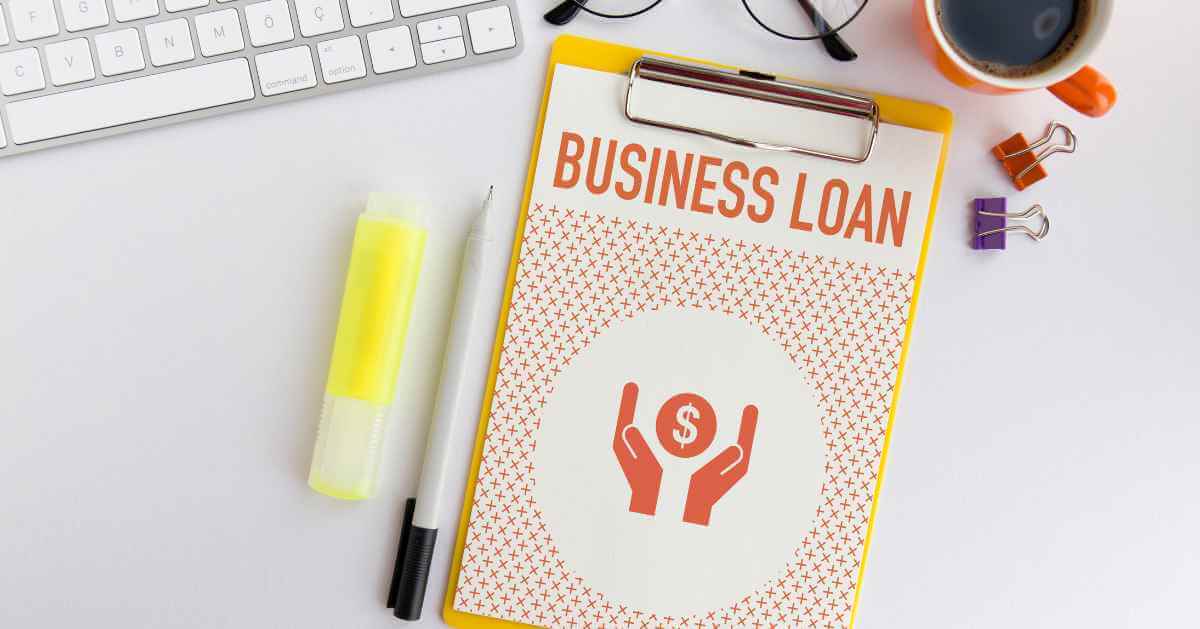 A loan to your business might be a new step forward, but obtaining one can seem difficult. If you prepare and take appropriate steps, you will have a better chance of winning approval and obtaining the funds you need to grow your company. In this case, we will look at the six steps you have to go through before securing your business loan.
Thank you for reading this post, don't forget to subscribe!
So let's move ahead in this article and look at what a business is and how to secure a business loan.
Understanding Business Loan
A financial instrument that can be used for both unforeseen and planned expenses is defined as a business loan. Business loans are borrowings made by companies to pay for expenses they may not be able to bear on their own within a certain period.
To pay for increasing costs or the cost of starting up, businesses need an adequate amount of cash. As a result, businesses are looking for business loans to finance their needs. Following the terms and conditions of the loan, a business loan is a sum of money that the company must repay. Before approaching a lender for a loan, business owners need to understand their startup financing options, how the loan works, and what the lender would like to know from the owner.
Borrowing money from a financial institution is available to business owners. Companies just getting started or needing funds to upgrade and develop new projects are provided with lines of credit by professional organisations, such as banks or credit unions. The business owner must present an application to be considered for a loan.
Steps To Follow For Securing A Business Loan
The various strategic steps to follow for securing a business loan are explained below;
1. Get Crystal Clear On Your Finances
Before you can take out a loan, lenders want to know everything about your finances. You need to know your revenues, expenses, and cash flow. You must also be ready to supply, for instance, your balance sheet and income statement. It's the right time to get organised if you don't understand your current financial situation or have all the necessary documentation. This will not only make the application for a loan easier, but it will also allow you to run your business more effectively.
2. Know your credit rating
Knowledge is power, and one of the most important factors in obtaining a business loan is your credit score. Your credit score is a reference number that banks use to evaluate your creditworthiness. The higher your credit rating, the better your chance of getting a loan with lower business loan interest rates.  Before you apply for a loan, if your credit rating is poor, it's worth doing some work on its improvement. This can be done by ensuring that your bills are paid on time and that you use credit responsibly, keeping the debt ratio below a certain level.
3. Consider Different Types Of Loans
Several loans are available to businesses, so it's important to research them and determine what works best for you. The best way to know what type of loan is most appropriate for your business is to discuss it with your accountant or financial advisor.
4. Ensure that the required documentation is provided
You'll have to obtain the necessary documentation once you find your lender. A business licence, financial statements, and tax returns can be included. You can ask your accountant for advice on the necessary documents and ensure that everything's in order.
5. Find the right lender
There are no equal lenders in this world. Look for a lender that offers loans to small and medium-sized businesses in your industry. So you can be confident that they're familiar with your business and have experience lending to companies like yours. Interest rates and terms should also be compared at the same time. Before making a decision, shopping around and getting multiple quotes is important.
6. Make a marketing case for your loan:
You must make a strong case for why your company needs financing when you are ready to apply for credit. It will involve the preparation of a detailed business plan and loan proposal. The business objectives, financial situation, and how you intend to use this loan should be laid out in a Business Plan.
Conclusion
You'll be in much better shape to obtain the business loan if you spend a lot of time preparing and following these steps. The key to taking your business to the next level and achieving your desired growth can be secured with proper funding. For loan amounts up to 30 lakhs, IIFL Securities offers business loans to sole proprietorship companies operating in the manufacturing, trading, and service sectors that have been in operation for at least two years, have a strong financial position, and have a track record of timely repayment.