Blockchain adoption is limited by these 5 issues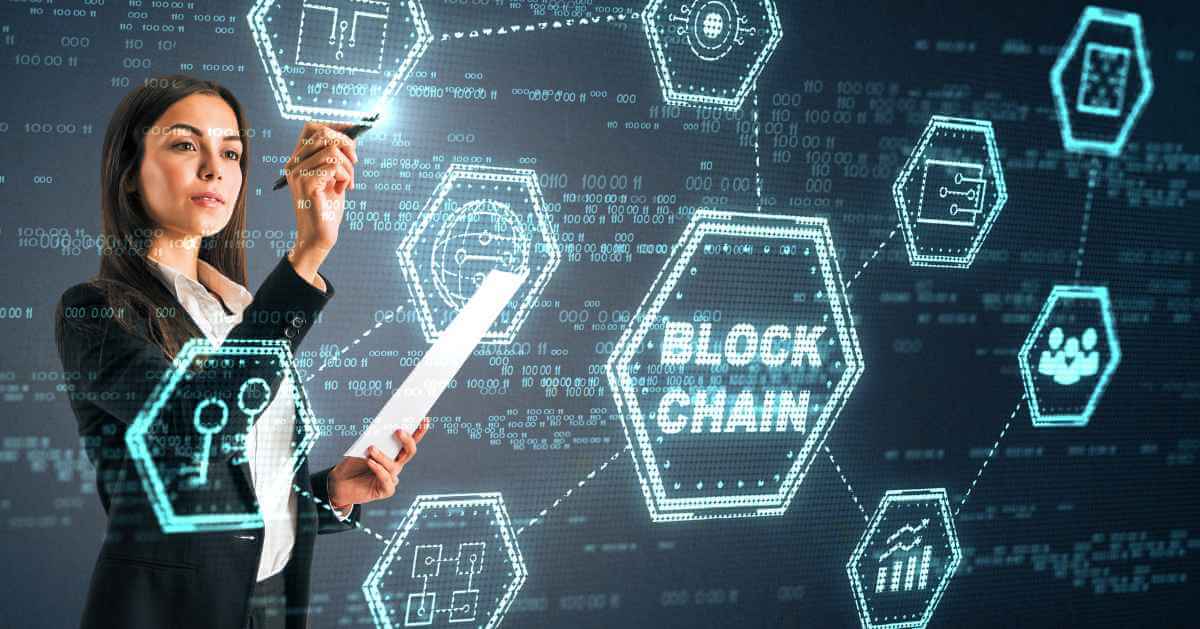 Blockchains are the backbone of how cryptocurrencies operate. They're also highly programmable and can be adapted to all kinds of requirements. For example, blockchain is a great tool for handling data and organizing systems like finance and healthcare.
Thank you for reading this post, don't forget to subscribe!
With the help of blockchain technology, digital coins developed in such a way that propelled them into the mainstream. Bitcoin, for example, got famous over time, but the blockchain ecosystem is what ensured its stability. Therefore, now anyone can buy Bitcoin with bank transfer due to the blockchain's increased security and reliability. 
But this technology has yet to be adopted and introduced adequately within businesses. That's because this tool still isn't trusted by most people and is only promoted by investors and developers. This niche target audience is mitigating crypto and blockchain worldwide adoption, but due to regulation challenges and lack of knowledge, it's less likely for this to happen at the moment. Still, these are not the only problems.
Image source: https://pixabay.com/ro/photos/blockchain-oameni-tremura-mainile-2850276/ 
The lack of scalability is driving investor uncertainty
Blockchains need to be scalable because they hold an immense amount of data that needs to be handled securely to deliver accurate products and services. Still, most blockchains weren't ready for a sudden increase of users on the platform, which is also the case with Ethereum.
Ethereum's congestion was one of the worst in the crypto sector, leading to high transaction fees and delayed confirmation times. The excessive bandwidth consumption also affected the price of ether. Eventually, the blockchain created a series of updates to make Ethereum mining more sustainable, lower fees, and partially eliminate network congestion.
Bitcoin's blockchain approached a solution to tackle scalability called the Lighting Network. This update adds a second layer of security that also makes transactions faster. There's also sharding, which involves the division of subsets of nodes into smaller parts.
The decentralized feature of blockchains isn't only a benefit
Decentralization comes with numerous advantages for users, but the thing about it is that there's no governance control over how people spend or hold their coins. Still, it comes at the cost of a lack of regulatory framework that hinders blockchain's worldwide adoption.
On the one hand, this happens because legislation rarely keeps up with the latest technologies and finds it difficult to regulate something new to the market, despite the high customer demand. However, regulating a decentralized environment isn't that feasible because it contradicts the features of a blockchain. Anything that's controlled or supervised by the government becomes centralized, which is not what investors want from blockchains and cryptocurrencies.
Although some countries are willing to adopt blockchain to help their industries manage information better and be efficient, it's not easy to use a blockchain ecosystem that marks a specific area's requirements. Africa, for example, is one of the areas open to introducing blockchain within their systems as the business sector is highly developed but needs a better legal base to use it properly.
The limited interoperability allows the use of blockchain for a certain audience
Blockchains are not easy to access, and the hardware and software needed to support such an environment can be costly and difficult to handle. That's because each blockchain has a certain protocol, code language, and consensus mechanism behind its operating system. For example,
Bitcoin can be easily coded with only C++, but Ethereum requires a specific programming language called Solidity, which is more complex to learn and use.
The lack of common standards is what makes blockchains special. Each is unique and provides different features, but finding a solution for each regarding interoperability is almost impossible. While it's true that nodes and developers are focused solely on their favorite blockchain, they cannot make considerable changes since there's no centralized voting system.
Companies don't trust blockchains
The lack of trust between businesses and blockchain providers is deepening due to security issues and technical requirements. Despite their increased encryption security, blockchains can pose security risks. At the same time, operating a blockchain requires specific technical
knowledge and openness to understand the multitude of the ecosystem's complexity.
Since blockchains are decentralized and there's no central figure to engage with in case of decisions and changed contract terms, it's also more challenging to co-work. Regardless of creating their own blockchains, companies have to design their own, which takes time and can be costly, considering the high-tech requirements.
Making blockchains more accessible isn't linked with a specific task but instead waits for organizations to approach the option more often and tailor it to each company's culture. There can't be a collaboration without genuinely trusting a blockchain's features and capabilities,
What about cryptocurrency adoption?
While blockchain can work without integrating digital assets, it cannot operate in a centralized environment, which is why using cryptocurrencies requires such a system. Of course, this domain is more niche, and businesses can create their own exchanges and gate payments to leverage digitality.
Still, cryptocurrency adoption is far from becoming the norm, partly because the lack of regulation hinders people's willingness to use them. The governments don't trust cryptocurrencies and have barely found the legal framework to tax them like other assets. Even Bitcoin, the first crypto coin, isn't receiving better treatment, despite being a liberating financial option for many countries.
Africans, for example, found ways to use Bitcoin even without an internet connection, requiring people to own only a cell phone and a SIM card. The region has great potential to adopt Bitcoin and help people fight scarcity, but most countries' governments have banned it to protect citizens.
There's also the example of El Salvador, which made Bitcoin legal tender but is now struggling even more as the country is buried in debt from buying Bitcoins. In the end, cryptocurrencies bring financial freedom, but they must be approached better, which requires more awareness.
Bottom line
Blockchain adoption may be one of the best things that companies can leverage. They can help with data encryption and increasing security. Still, it may be more challenging to adopt such a solution considering companies' lack of trust and the scarcity of high-tech professionals.