The Importance of Professional Azure Managed Solutions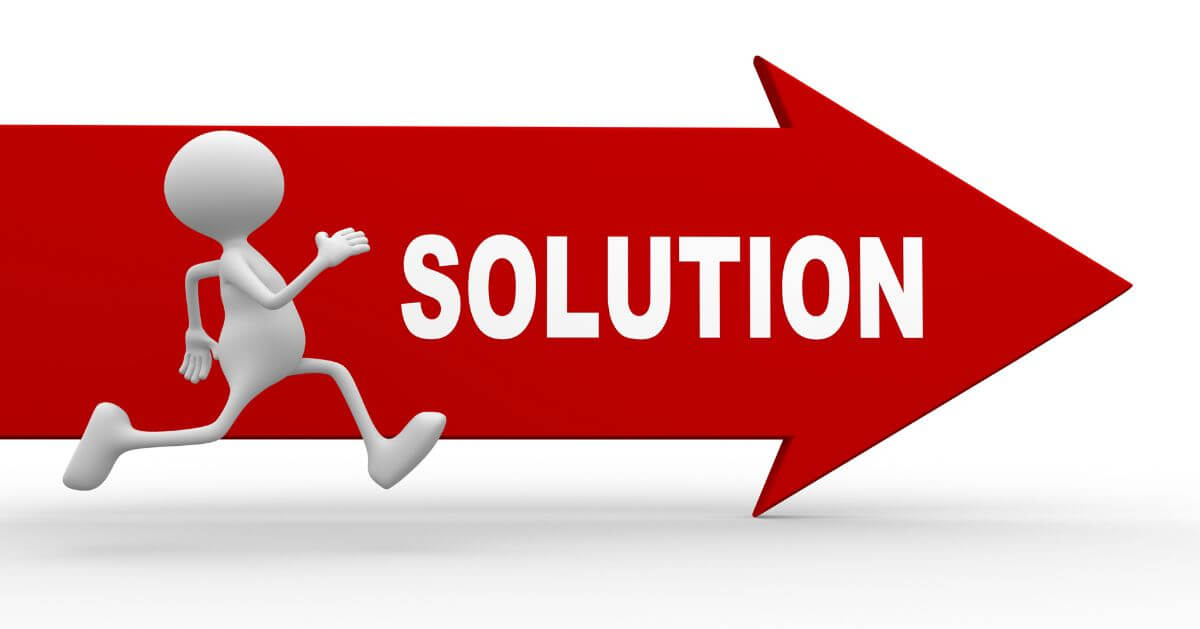 In this new era of cloud technology, constructing a scalable Azure Cloud is one of the best ways to innovate our products and bring them to the market. Thus, Azure Cloud services provide businesses with solutions that would help them scale their operations.
Thank you for reading this post, don't forget to subscribe!
Moreover, Azure-managed solutions are personalized per the different requirements of different companies, allowing them to grow effectively. Not only this, but Azure would also work towards optimizing cost, thereby economizing on bills. But more importantly, Azure helps ensure that the business infrastructure runs stably and is easily tractable.
What is Microsoft Azure?
Microsoft Azure is a cloud platform that offers infrastructure, goods, and software services. Users can obtain benefits in the areas of security and compliance, monitoring, DevOps, and many other things with the aid of this. Additionally, because the IT industry is undergoing rapid development, it is essential to rely on service providers with the most recent cloud computing infrastructure.
How do Azure Services work?
It works primarily in a three-step manner: consulting, solution, and migration.
1.   Consulting: In this step, the expert team of Azure Cloud consults about what the issue is with the organization. This also includes the planning and assessing phase, where the group develops strategies to address the business's needs.
2.   Solution: After the consulting phase, the Azure Cloud teams will work towards constructing suitable and optimized solutions according to the issues. The solution is also devised in a way that is both cost-optimizing and operationally efficient.
3.   Migration: The third step is migration. Here, the organization's infrastructure is migrated under expert observation and guidance to the cloud after finding a suitable solution.
Advantages of Managed Azure
·         Seamless cloud migration: With the help of managed Azure, customers can migrate advanced tooling, resources, and support with IT. Even the entire IT can be migrated as per the customer's requirements with the help of the Azure Migrate program. This program allows managed service providers to access extended support for the established frameworks such as PostgreSQL, Java, and LAMP (Linux, Apache, MySQL, PHP/Perl/Python).
·         Access to Office 365 solutions: The Azure-managed services provider has the leeway to access Microsoft productivity tools like Office 365, Outlook, and SharePoint—all of which help enhance the business service delivery. Azure also helps bring all its services together in its virtual space, which lets businesses streamline their operating standards.
·         Utilize Azure's innovative & agility capabilities:  Efficiency is undermined, and therefore growth is hampered in the traditional approach where networking, computing, and storage operations were treated as distinct functions. This inefficiency is eliminated by Azure which provides high-level resources that can let the user treat network, storage, and flexibly compute infrastructure.  With these Azure managed services, users can deploy and develop apps that help scale up businesses and enhance the business's performance.
·         Compliance and security: Today, several security issues are a problem for many cloud computing platforms. Hackers are now more technologically equipped, making users vulnerable to exploiting their resources. However, users can expect to curb the situation with Microsoft Azure services through a robust cloud framework. Azure services also allow automated security compliance.
What are Azure Integration Services?
Microsoft Cloud provides these services for critical integration. As a result, users can benefit from serverless computing systems that ensure consistency and efficiency among connected devices. The current demand for a faster rate of business change (digital transformation) within organizations is driving this type of integration. Azure integration services have four major scenarios:
Application to application: This connects two or more applications within an organization.

Software-as-a-Service: It involves the integration of Software-as-a-Service providers with other business applications.

Internet of Things (IoT): This includes a link between applications and IoT devices.

Business to business: This involves connecting applications from one company to its partner organizations' applications.
Conclusion
In the modern days, with radical technological innovations and the cutthroat competition between businesses in the market, Azure would give an organization an edge over others. There are a lot of companies these days that are focusing on digital transformation, and this is because they know that they have to do it.
If you want to make the most of the digital age, you must understand that there are many things you'll have to learn about. What's great about Microsoft Azure is that it will make it much easier for your company to compete and help you make the most of it. Integrating businesses and migrating to the cloud would allow seamless operations and cost-efficient usage of resources.
Top Tips for Successful Azure Migration
Thanks to Microsoft Azure's cutting-edge technologies, businesses can significantly change their operational standards. There are various advantages to using cloud computing platforms, including better management, more agility, higher scalability, and cost savings.
Azure is no different from other cloud systems because controlling them may be challenging. You must therefore pick a service model and develop a logical migration strategy for all of the company's data and apps. A thorough approach to developing the strategy and completing all required preparation will minimize any adverse consequences on the company.
Below mentioned are the top six tips to ensure that the Azure migration goes seamlessly:
1.   A phased migration approach: Adopting a step-by-step approach eliminates all risks of errors and ensures a successful move to the cloud. Azure migration should be undertaken with a pre-planned strategy. Here is the stepwise list to do so:
a. Identify every workload that needs to be moved.
b. Assess which service model would fit the best.
c. Test all the systems to ensure performance meets the objectives.
d. Formulate a migration plan.
e. Finally, construct a monitoring solution as part of the migration plan.
2.   Qualify your workloads: While Azure can help businesses lower production costs and improve efficiency, not all the workloads that run on the premises can offer cloud benefits. For example, some applications only function on Azure's infrastructure as a service model. Since infrastructure as a service is prone to getting costly, especially when running continually on high-performing virtual machines, leaving particular workloads on-premises can be the next best alternative for the business.
For other instances, to run on Azure's platform as a service model, we might have to re-factor a few of those applications. While this model might be more cost-effective compared to the infrastructure as a service model, it might still cause the business to incur prohibitive development costs involved in the refactoring process. Thus it is incredibly essential to take into consideration all the different types of costs involved in the Azure migration strategy.
3. Calculate your data transfer: Administrators could find it challenging to focus on every feature Azure offers. Why does that matter? Costs are attached to each operation in Azure-managed services. For instance, application developers can simply set up and use Azure virtual machines rather than purchasing additional server hardware to conduct tests. You will still be charged if you keep these Azure virtual machines running after the trial time.
To safely transfer vast amounts of data into Azure Files or Azure Blob storage, Microsoft created the import-export service for Azure. We can always turn to Azure backup for data that doesn't need immediate access. Another choice is to use StorSimple, an on-premises storage area network that automatically transfers data from this platform to Azure. A bonus is that businesses can access the data on the cloud.
4.   Consider every policy and procedure: System migration to Azure should be organized and phased, with all organizational policies implemented and followed. This ensures that no data, user, or workload security policies are violated in the Azure environment. Additionally, Azure migration services include the Azure Migrate feature, which allows specific workloads to be automated during the migration process.
5.   Users and groups: The user experience is critical to the success of the migration and should have a minimal impact on the user base. Planning is required for this, and one strategy can be used in forming a test user group. Testing would enable you to identify risks and eliminate problems before they impact a larger group. Azure cloud consulting services can also obtain other approaches to developing a solid user experience.
6.   Monitoring and management: Once migrated services to Azure, it is still essential to ensure that it is managed and monitored appropriately. Microsoft has multiple services which will help track and manage Azure services—Azure Monitor, Azure Applications Insight, or Azure Log Analytics.
Conclusion
Many people find the prospect of an Azure migration daunting and perplexing. However, if performed with adequate planning and due diligence, we can implement the entire migration process by causing minimal risks to the organization. An Azure migration can be a smooth and efficient process with proper planning and preparation. It's best to start with a plan. The key to a successful migration is understanding the process, exploring how Azure can be used in your business, and working with an experienced team that can help you every step.