eLearning Haryana Avsar Portal Login For Students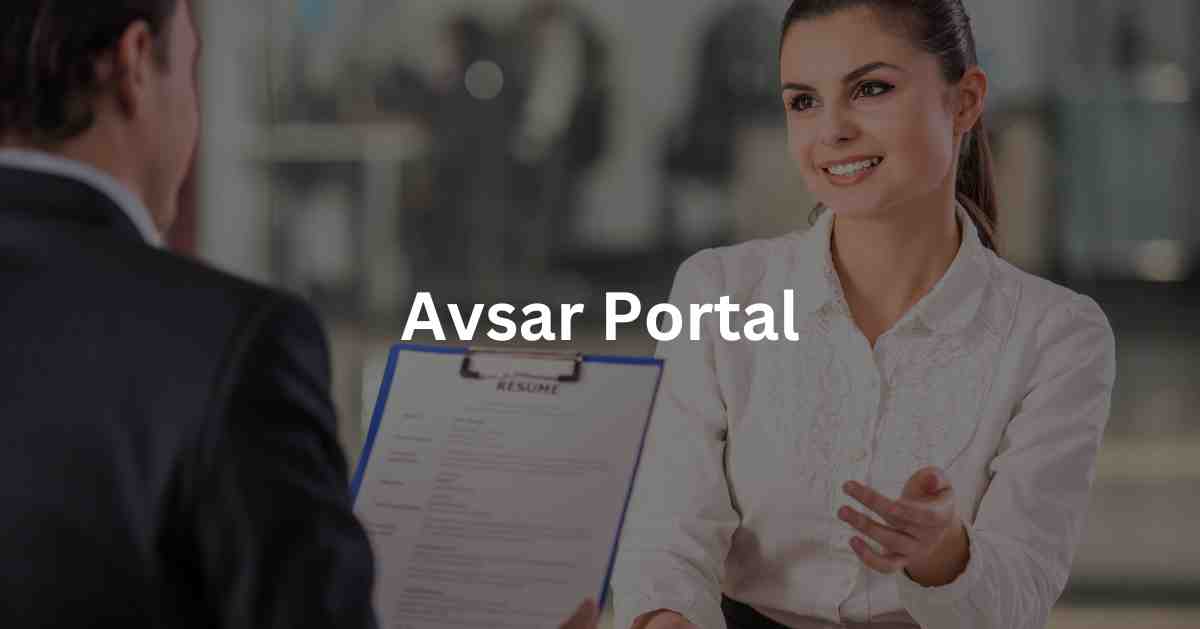 What is Avsar Portal?
Launched in December 2016, Avsar Portal App directly links unemployed persons with various skills and areas of expertise to business opportunities and jobs suiting them. It helps companies, state governments, and different other organizations to source the right talent. For the educated youth, it provides an App-based opportunity to find out jobs matching their educational and technical training backgrounds.
Thank you for reading this post, don't forget to subscribe!
They can search for job and business opportunities and directly apply for the jobs. This talent acquisition next-generation App acts as a single source of job information and business opportunities by providing an end-to-end solution for all recruitment needs of companies and opening up a platform for educated youth to find out opportunities.
[Read More: Cuims Login | How to Login and Register?]
Step-by-step Process of Avasar eLearning Login
Avsar eLearning Login can be done by the following step-wise move explained below:
1st Step: Go to Avsar's official site at www.reports.avsarhry.in
2nd Step: You will find the Homepage: click it to the login page.
3rd Step: Enter your login ID and Date of Birth. After this, click the two tabs.
4th Step: Give the Password that you have entered while Registering your account.
Final Step: On giving the Password, your account will open together with the site.
How is Avasar Portal Helping Students?
Avasar Portal aims to help students by helping them find out employment or on-the-job training matching their skills. The Directorate of School Education in a number of Indian states have introduced the Avasar facility in their academic institutions to facilitate the teachers and students. This App also helps students in their academic matters. A student can benefit from Avasar in the following way:
A student can find the academic or class-wise curriculum in an easily digitized format.
Avasar publishes the latest news, information, notice, and circulars issued by the school management.
It gives a class-wise performance, school-wise performance, and subject-wise performance. This helps the students to know all the developments taking place in their schools.
Students in different states are enabled to take benefit of Educational Satellite, EduSat lectures and e-learning benefits.
Educational videos on different subjects are beamed through this portal for the benefit of the students.
Extending the facility of digital classes to students.
[Read More: Superset Login Student Registration Process at Joinsuperset.com]
Teacher Login on Avasar App
The teaching staff in a school can log in to the Avasar portal in a systematic way. They have to follow certain steps which are explained below:
1st Step: Visit Avasar Official site at: reports.avsarhry.in.
2nd Step: Go to the Home page
3rd Step: You will find the Login option
4th Step: Give Login details including your Login ID.
5th Step: Insert your Password.
6th Step: Click the 'Login' button
Final Step: Avsar Portal will open for the teacher to operate.
How to Add Students on Avasar?
As a student, you can reap multiple benefits by adding on Avasar App. This portal will be extremely helpful to you as a student to get weekly updates on your class syllabus and watch classroom videos, educational instructions, and learning materials on regular basis.
You, as a student, can Add to this App by following the below-mentioned steps one by one:
1st Step: Visit the official site and you will find the Student Login option among the different other options.
2nd Step: Select this Student tab.
3rd Step: Register with the Student section of the Portal by filling in all the requisite information required.
4th Step: Create your User ID
5th Step: Create your Password
6th Step: Give details of the class in which you are admitted in a particular school
7th Step: Give details of your subjects or course of study.
After Registration, you are added to Avasar Portal.
[Read More: Amizone Login- Student, Parent and Admin Login]
Conclusion
Avasar portal played a major role in e-Learning and the popularization of the digitized version of education. These are besides enabling the students to get the latest information on technical training facilities leading to job and other employment potentialities based on their qualification, skill, and technical qualifications. For the school teachers, it played a major role during the frequent phases of lockdown of schools during the pendency of COVID-19.
Practically speaking, Avasar has developed as a multi-dimensional App useful for several purposes, including an off-classroom spread of education from class 6 to class 12, providing all the latest training opportunities and job avenues. It has also helped private companies, government departments, and other organizations to source talent online.
These days, as many classroom teaching methods are gradually transformed into virtual classroom systems, the use of apps like Avasar has become the new norm. It can be classified as an ed-tech app, which aims at disseminating knowledge and education among students.