Tips and Tricks for Effective Automotive Website Design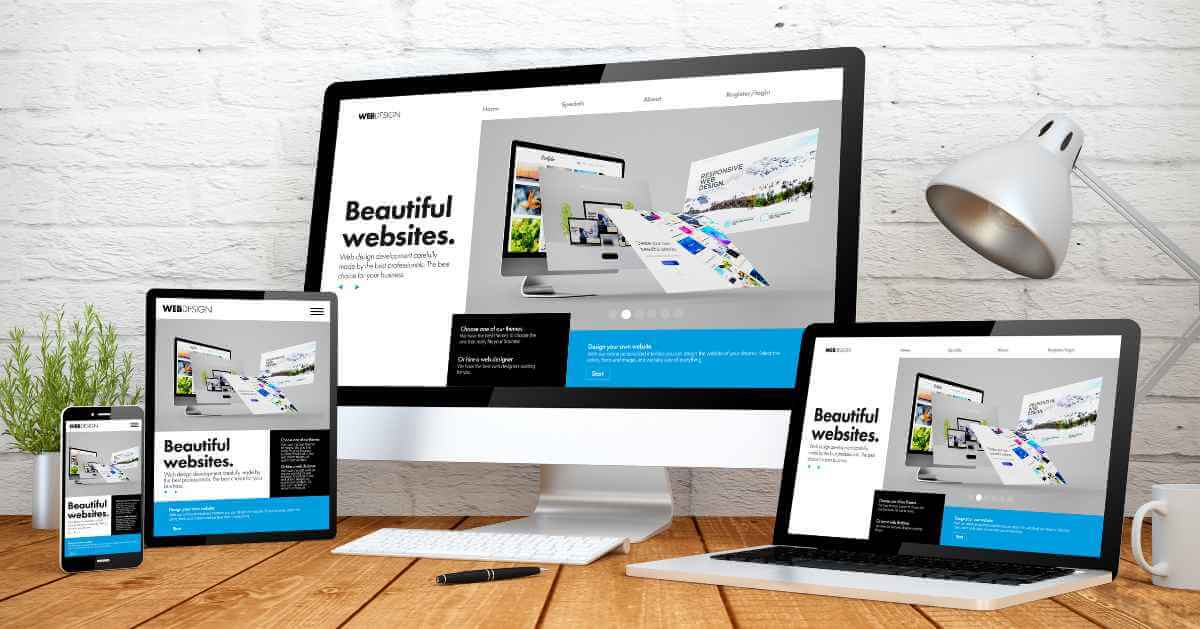 The automobile industry has grown considerably over time. A single mouse click may now be used to arrange mass production, which was previously only accessible through extensive lead times, cold calls, and visits to dealerships.
Thank you for reading this post, don't forget to subscribe!
Due to consumers' remarkable access to information, the process of purchasing an automobile has undergone a significant change. A website design agency in Dubai will hopefully mention the same to you.
Unfortunately, tens of thousands of dealers all utilize the same website template, which results in buyers seeing the same uninteresting assortment of goods and services with similar content.
By modifying your design to give clients the most easy and enjoyable shopping experience possible, you may differentiate yourself from the competition.
In case you feel lost, here are the best suggestions for automotive website design to get you started.
Everyone starts with the search engine. The journey's initial phase is right now. You want your brand's or dealership's website to show up towards the top of the search engine results page when a potential buyer types in terms like "automotive" or "vehicles." But because the automotive business has also moved to mobile devices, it is no longer enough to just optimize your desktop website for keywords.
Without further ado, let's get to the advice about web design.
Make purchasing cars from your website as convenient as possible.
Since cold calling potential customers is no longer common, salesmen have abandoned that strategy. However, calling them after they've submitted a form is a considerably more successful tactic. Your sales call won't seem random and unwanted now that you've made that crucial first contact.
What can you do, then, to enhance the sales procedure and complete more deals?
By offering an online gateway, you may enable clients to submit required paperwork without going to a dealership.
Make sure that every form is optimized. A single page should be all that is needed to arrange a test drive, a service appointment, or to request further information. Provide them with repayment calculators so they may get a sense of what their monthly instalments might be.
If potential customers could save the cars they were considering for further assessment, that would be great. The option to "email all car information to yourself" or to download brochures must be available as well.
The greatest automobile websites offer straightforward navigation that works on mobile devices.
A website's navigation's only goal is to make it easier for users to find the information quickly and easily they need. Automobile dealerships must make sure that clients can access the company's navigation system. There are two types of automobile shoppers: those who are well-informed about what they want and those who want some direction.
A consumer may skip the search field and get straight to the product page if they know precisely what they're looking for. Customers who are still conducting research before making a purchase can use the search box to reduce the number of vehicles they are considering. Regardless of your clientele's demographics, you need to make sure that both sorts of visitors can access the appropriate material.
Use a "load more" button on each page in addition to endless scrolling.
Most businesses use pagination when creating material on several pages. The only true disadvantage of this function is the possibility for a greater bounce rate. Automobiles continue to load as the user scrolls down the page while using infinite scrolling.
The ideal course of action is to combine the most advantageous aspects of each of these methods. When pagination is used in conjunction with limitless scroll, the user has more control over the surfing experience.
A button that inspires call to action.
The call-to-action buttons on a website should be arranged logically in a hierarchy to entice users to click the most important button first. One way to do this is to employ optimization techniques like color, style, trigger words, and other elements to guide site visitors to the buttons.
Conclusion:
Use these easy suggestions to your advantage now that you understand how to make your automobile website stand out. Your efforts will soon start to pay off with increased user engagement and online purchases. Moreover, you can always take additional guidance from website design companies Dubai like RedBerries and develop an ideal automotive site.