5 Best Android Emulators for Free Fire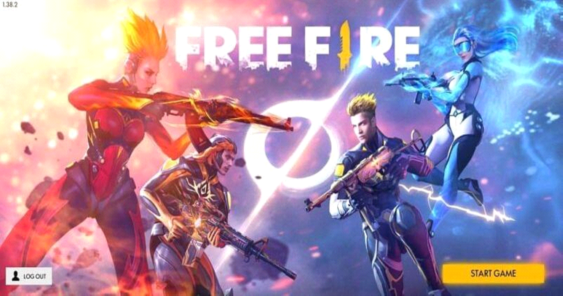 Garena Free Fire is one of those android games, which has gained a lot of popularity and attention in 2020. You might have seen 3rd Anniversary Free Fire posts around Facebook and other social platforms.
Thank you for reading this post, don't forget to subscribe!
Free Fire has offered a whole week of free rewards, gifts, characters, etc. This was one of the biggest Anniversary events by any mobile game. Garena Free Fire is a role-playing action game. The game allows its user to compete against 49 other players in a battle royale game with just one task at hand "Be the winner or the last man standing."
The game features amazing graphics and more than 32 different characters, and each character with its unique ability. The characters' ability ranges from healing allies to providing them a good cover. Even though the game is a battle royale genre game, it still gives the best in-game cover possible.
Garena Free Fire provides IGLOO, which is like a grenade, but instead of damaging you, it provides you a temporary wall for some minute. IGLOO is quite useful, especially when you are taking fights in an open area. As mentioned above, you will have to compete against 49 other players.
The gaming environment is fair to everyone, so you, along with 49 other players, will be dropped off at an Island. In there, you must collect everything you can for your survival: Best weapons, healing supplies, scope, etc. Use those guns to defeat your opponents and become the winner of the match.
You will have the option to choose your character so choose wisely. You will also have Solo vs. Solo, Duo vs. Duo, and Squad vs. Squad matches to play. There are other game modes in the game where you can participate. You can buy those in-game characters through Diamonds, or you can roll them through the gacha system, which also requires Diamonds. The game is best played on PC, and there is a solid reason behind it.
Have you ever watched a streamer playing Free Fire, PUBG Mobile, etc.? Those guys usually play on an android emulator, which allows them to progress faster and increases their movement speed compared to other players. Android emulator is required if you want to play Free Fire on PC. Android Emulators also allow Free Fire for PC download for free. The following are the 5 best android emulator for Free Fire.
LDPlayer Emulator:
LDPlayer is one of the 5 best android emulators for Free Fire for PC download. The emulator brings a lot of new and unique features to the table.
LDPlayer Features:
LDPlayer has the most classic look to an android emulator, making it easy to use along with its UI System.
LDPlayer also provides you an opportunity to use its Gamer Oriented feature, which enhances your PC's performance without harming it.
The Emulator also provides a Special boost for Free Fire, Black Desert Mobile, etc., which makes your gaming sessions smoother and stable.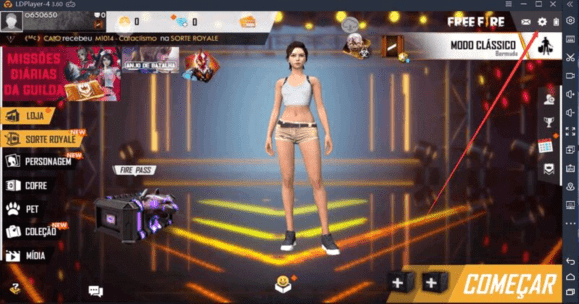 BlueStacks Emulator:
BlueStacks and LDPlayer are both the best android emulators as of now. In the end, it depends on the users and which emulator they are most comfortable with.
BlueStacks Features:
BlueStacks allows you to play more than 1M Android games on PC for Free, including Free Fire for PC download.
BlueStacks also provide you multiple features like Game controls, Multi-Instance, Multi-Instance Sync, etc.
Memu Emulator:
Memu is the 3rd emulator on our 5 best android emulators. Memu performs quite impressively on both low-end and high-end PCs, and the best part about Memu is that it doesn't need a high-end PC to show its unique features in play.
Memu's Features:
Memu allows you Multiple Instances, meaning now you can play one game from multiple different accounts, or you can play multiple different games simultaneously.
Memu also DirectX 3D and an opportunity to play games at high FPS and high graphics.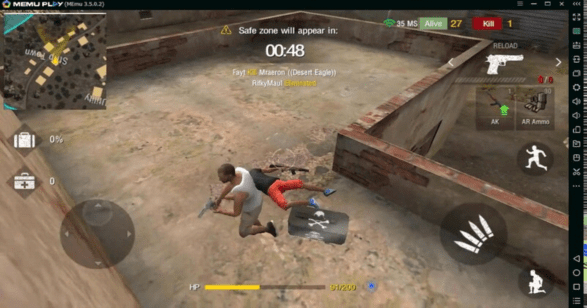 NoxPlayer Emulator:
NoxPlayer is also an android emulator, which you can use for Free Fire for PC Download. Keep in mind you can't run mobile games on a PC without an android emulator. NoxPlayer is quite impressive for low-end and high-end PCs.
NoxPlayer Features:
NoxPlayer provides you smoother gaming session with its ability to run Android 7, which is the requirement of almost every high-performance mobile game.
The emulator provides you the opportunity to play your high-performance games with its Superior Performance feature, meaning more stable and smoother gameplay.
NoxPlayer provides you Ultimate gaming experience, which will help you become a pro mobile gamer within a few weeks.
MSI App Player:
MSI App Player is another version of BlueStacks specially designed to perform quite impressively on low-end PC. MSI APP Player runs smoothly on a 4Gb Ram PC; however, if you run it on 2GB Ram, you will start lagging and having different issues. MSI APP Player provides you a smoother gaming session on a low-end PC while maintaining your Pings and high-performance game. If you have a graphic card on your PC, you can use its HD Graphics settings without heating your PC.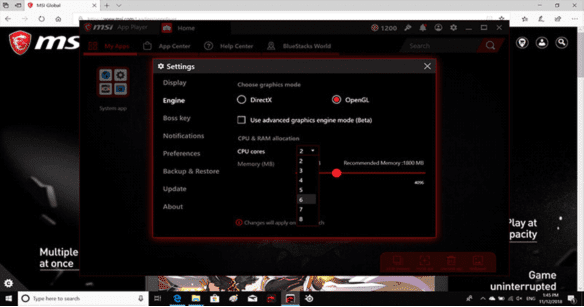 MSI App Player Features:
MSI App Player provides you an opportunity to enjoy a higher frame ratio up to 240 FPS.
The android emulator also allows you to play Multiple Games at once, but it is not recommended if you have a low-end PC. If you have a high-end PC, then there is no need to worry about it.
The best feature you will find in any android emulator is running any game using a keyboard and mouse.
Conclusion:
All of the above-mentioned android emulators are the 5 best emulators for the Free Fire game download for PC. Almost every emulator is good for Free Fire for PC download, but it all comes down to the 5 best emulators, solely based on emulators' performance. Will, it allows you hours of uninterrupted gaming sessions? Will it harm your PC, etc.
These questions can only be avoided if you go with the above-mentioned emulators; you won't have to worry about all these questions. For those who are interested in only one top emulator for Free Fire download for PC: the answer is not as simple as a question. There is quite a debate between LDPlayer and BlueStacks, and it all depends on you, which emulator are you most comfortable with.