Agenda of Digital Printing Industries 2019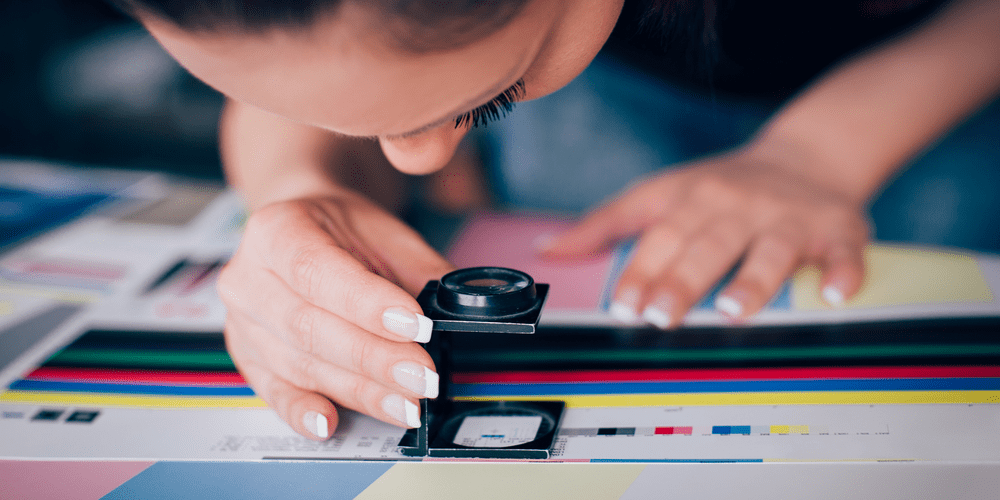 Agenda of Digital Printing Industries 2019
Thank you for reading this post, don't forget to subscribe!
Digital printing is the way of transferring digital images to various forms of media. The artwork or image is processed directly by a computer on product or material.
Use of digital printing is increasingly growing day by day.Digital printing supplies are also improving in quality day by day, and digital printing companies are striving to provide a quality experience to customers. Digital printing costs less compared to offset printing as well because it prints directly on the material.
Companies are turning towards digital printing because of its fast and cost-effective nature. Digital printing services offered by these companies include flyers, postcards, catalogs, magazines, visiting cards as well as presentations and reports. Digital marketing companies are miles ahead in terms of innovation and technology improvements.
Due to excessive use of the internet in today's generation, the internet and mobile apps are becoming the main target for marketing.
Digital Transformation of print Industry:
Strategizing:
Printing is transferring from offset printing to a digital printing and service business. As customer's needs are,also, changing and demands are becoming standard and practical, digital marketing is making new strategies to stay in business and focus on new and improved methods of printing. Digital printing is a way of targeting multiple channels for advertisement. Digital printing also helps to improve brand image and personalization.
Profitable Growth:
Going to all digital infrastructure and presses in the future is going to increase in the future, as it is one of the most growing industries of 2019.Printing companies need to upgrade their printers for digital printing, so they are not left behind in the race of technological advancement.
Read Also: What are the Great Advantages of Online Faxing?
Great Opportunities:
Digital marketing business is going to hit the roof in the coming years, and lots of jobs, as well as business opportunities, are available in this medium of business. It is a cost-effective, timely and fast medium of advertisement for marketers as well as printing companies.
More choices:
Digital marketing allows printing companies the flexibility tochoose and styles the products according to customer requirements. The digital print is high quality, clean and up to date. In this fast era of technology, customers requiregetting things done fast, precise and in cost-effective and digital printing serving the bill and fit the agenda.
High Quality:
Digital printing provides high-quality printing options promptly. Color, as well as graphical and textual content, ishigh quality and up to the mark. It gives printing companies the confidence of being on the right track and boosts their morale. Moreover, it is highly efficient and consistent even when you print the bulk of cards or brochures, the quality from start to finish remains the same and consistent.
Timely process:
There are fewer step involved in digital printing as compared to offset printing as digital printer prints directly on to the object, hence removing the need of many delaying and inefficient steps and do the job in a lesser amount of time.
Cost efficient:
Offset printers require printer plate, which is an additional cost on printing companies, whereas digital printers do not require printing plates, hence, making it less burdening on topic and improving the cash flow of the company.
Short to Medium prints:
Digital printing is highly efficient for short and medium level printing. It requires lesser cost and makes printing a hassle-free job. High-Quality graphics and varied color styles are printed on short as well as medium level prints in no time.
Customizing Styles:
Digital printers make it easy to customize your print, flyer,and design into the mail, postcards, direct mail, etc. Hence, it helps in reducing the extra burden of designing and integration for all mediums of advertisement.
Accuracy by sampling:
As the digital print is quite efficient, you can check different styles and print a different variety of samples to check which style or design fits the bill. You can easily customize and change a little here and there and get to a perfect design and shape for your print design.
Environment-friendly:
Print companies are also favoring digital printing in 2019 and hopefully onwards because it does not require pre-press printing and save cost as well as printing material. In this way, it keeps the company happy and the environment safe from extra waste.
No limitation of color:
Digital printings offer all types of color printing and print exactly what you set it up for. Multiple coloring options are a high advancement and mean a lot for customers as they can choose from all varieties of colors.
Simple process:
Digital printing could be easily done by a novice given special care. It does not require blending inks and using plates, it is very easy to follow and do the job in a few steps.
Quick response to customers:
Customer satisfaction is very important for digital printing companies and timely response and availability play a vital role in gaining market share of customers. With digital printing, it is made highly efficient to respond to the customer with samples and different ideas for their printing requirement.
Short setup:
With no use of plate and lesser equipment, Digital printing setup is low cost and easy to setup.