Acne-Prone Skin Care Routine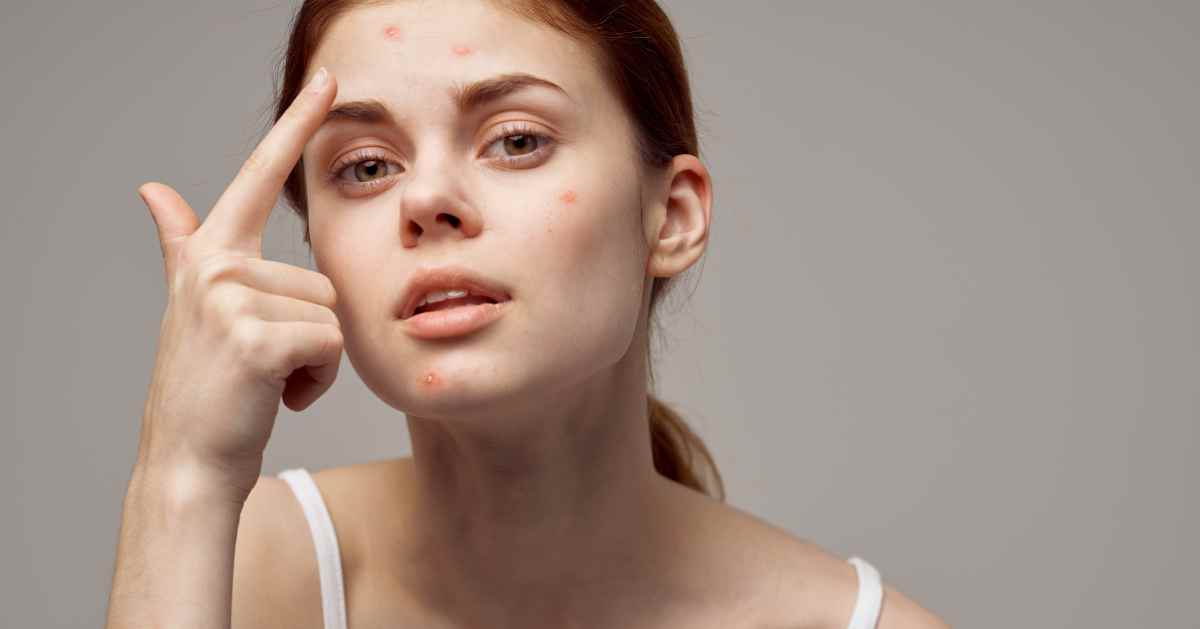 Acne is the most common skin problem. Up to 85% of young adults and teenagers are affected. But some people, especially women, may experience symptoms further in adulthood. Following some acne self-care actions and a regular skincare routine can do wonders for your skin.
Thank you for reading this post, don't forget to subscribe!
Benefits of a skincare routine and why you need one
The skin is the largest organ of the body. To keep the epidermis healthy and resilient against environmental stress, it works as a cleansing mechanism. But what if it causes acne breakouts?
Sebaceous glands produce an abundance of oil after stimulation. You can easily soothe irritated skin and prevent further symptoms from getting worse. It needs a skincare routine. It involves cleansing the skin with the right skin products. So, it mostly depends on the individual's skin type. It also involves basic skin care measures such as washing the face with a suitable face wash. It is the same for combination, dry, and sensitive skin.
Acne-prone skincare steps
Consistency and routine are essential when you care for acne-prone skin. It includes using high-quality products.
The advice of the medical professionals for your skincare routine is as follows:
1. Cleanse (morning and night)
If you have acne-prone skin, you should wash your face twice daily. Skin experts recommend that people with oily skin should avoid aggressive exfoliants. Use sponges or brushes to reduce traumatic inflammation of the skin. Instead, start the day with a cleanser that contains salicylic acid and is creamy and oil-free.
2. Apply a toner (morning and night)
Toners are less viscous liquids. These are sometimes good to hydrate the skin or to remove excess oil. If you have oily skin or dry skin, choose a toner that suits your skin type. Find a toner with hydrating ingredients like glycerin if your skin gets dry out. These ingredients act as a moisture magnet, attracting atmospheric moisture to your skin.
Use an astringent toner, like one with witch hazel, if your skin produces excess oil. For an extra boost against acne, you can also use toners with salicylic acid.
3. Use a moisturizer (morning and night)
Moisturizing when your skin is already oily could be counterintuitive. But it is important to do. The skin can become extremely parched. It is due to taking acne medication. Use a mild moisturizer twice daily. It is good to apply whenever your skin feels dry or flaky, for best results.
A moisturizer should not make your skin feel slimy or greasy after application. Oily skin types can find a variety of moisturizers that do not clog pores or make acne worse.
Gels and lotions absorb more easily in the skin than heavier creams. Pick one that says it does not clog pores or contains any oil. As a result, your pores will not get clogged up. Finding a brand you like may require trying a few before settling.
4. Take your acne medication
It is a good step while treating acne with topical medications like retinoids or clindamycin. But this step is optional (also known by the brand name Retin-A).
You can maximize the effectiveness of your acne treatment. This may include over-the-counter or prescribed. You can apply it after cleansing and toning.
Consult a skin specialist before using acne medication to avoid associated complications.
5. Sunscreen
We can not stress this enough. Sunscreen is essential. And if you have acne it becomes more crucial. Skin experts warn that some acne medications can make you responsive to the sun. The sun can exacerbate the hyperpigmentation left behind by acne. It is more problematic for people with darker skin tones. The dermatologists recommend sticking to oil-free formulas, gels, and lighter lotions. Use physical sunscreens when you are hyper pigmenting. External sunscreens mirror the heat. But synthetic sunscreens absorb it and can make hyperpigmentation worse.
6. A skin-refining scrub
Chemical exfoliants include alpha- and beta-hydroxy acids, but physical exfoliants also exist. A chemical exfoliant is preferable to a physical scrub. Because the latter can be too rough and cause more acne breakouts. A stronger product containing salicylic acid or glycolic acid may be helpful. Still, it is best to use it sparingly. Avoid over-exfoliating your skin.
Do not try any new treatments for your acne unless your doctor gives you the green signal. Do not use any additional exfoliating ingredients while using vitamin A derivatives. These may include tretinoin because they can be drying and sensitizing.
How to clear acne from your face
You should be consistent with your acne skincare routine. It helps reduce the frequency and severity of flare-ups, as suggested by doctors.
Always select non-comedogenic products. These treat acne, scarring, enlarged pores, and uneven skin tone.
Use daytime and nighttime face moisturizers with other products. These have a special formula to address the unique needs of your skin.
Acne is a skin condition that affects a wide range of people and ranges from mild to severe breakouts. Each of these breakouts may respond best to a different treatment based on the severity. If you want advice for acne treatment based on your skin type, you should always see a dermatologist.
Conclusion
The key is to be patient. Try one method of treating acne for a full 30 days before moving on. You may have to wait up to three months for noticeable results.
Do you still need more? Try a different product and also see a dermatologist for professional guidance.
FAQs
1. What is the single most effective treatment for acne?
As an antiseptic, benzoyl peroxide helps diminish the skin's microbial population. It also has an anti-inflammatory effect and helps reduce the number of whiteheads and blackheads on the skin. Creams and gels are the most common forms of benzoyl peroxide. You can take it once or twice a day.
2. What are the benefits of a daily skincare routine for acne?
When your skin is prone to breakouts, a good acne skin care routine is a requirement. Remove excess oil from your skin as part of your daily routine. Maintain a clean pore.
3. Is there a link between acne and skincare?

Using an acne skin care routine religiously is the best way to restore healthy skin. Using the right ingredients and acne-targeted skincare products is good for the skin. It helps reduce
reduce acne flare-ups and treat existing acne breakouts.