You will lose money while selling your diamond ring!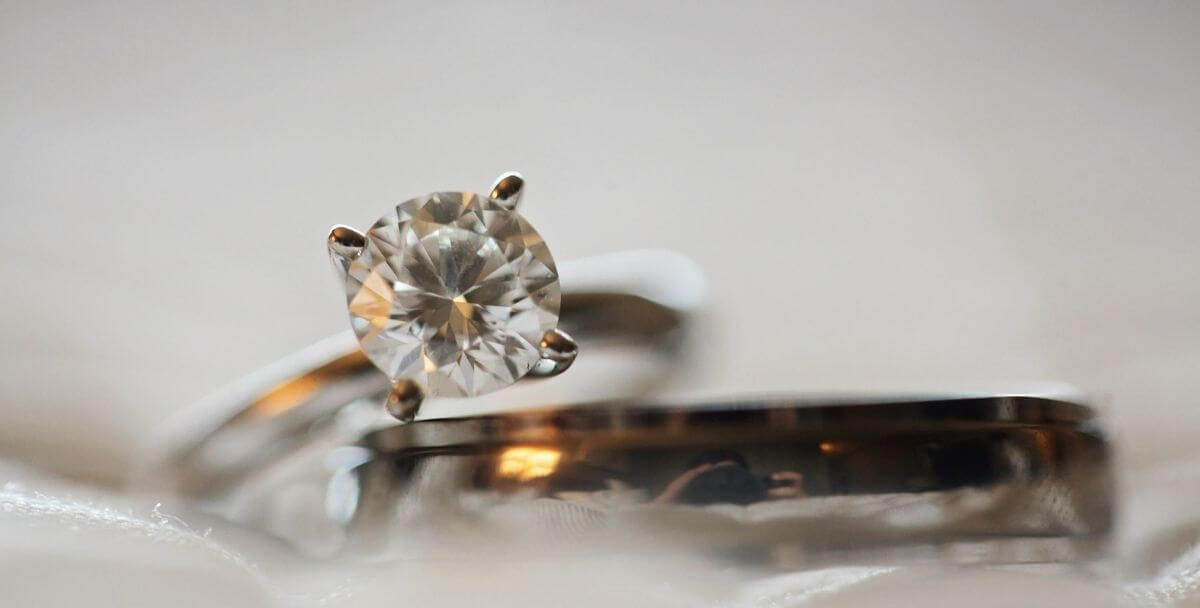 The diamond ring is the most common possession in the U.S since it is a part of most of the weddings happening in the U.S and if you also own a diamond ring and have been carrying it for many years then there is no surprise in it. Well, diamond rings might be a symbol of many great memories in the past but if there is a need then you should not hesitate in selling the diamond ring.
Thank you for reading this post, don't forget to subscribe!
But selling diamond rings is not as easy as selling any other kind of jewelry since there are many scammers in the market and in the worst-case scenario, you might not get the price that your diamond ring deserves.
This is why, in this blog post, we will walk you through every aspect of selling diamond rings and getting the best price.
[Read More: Why Sellers Should Get a Move On Things During This Hot Market]
How much I can sell my diamond ring for?
This is the most common question people usually have in their minds. So to make things easier to understand, we will imagine a situation where currency will not be considered.
Let's imagine that you bought a diamond ring that cost the store around 100. Now, if the store decides to have 25% profit on that diamond ring then the actual price that you paid for the diamond ring would be 125. Now, we will try to be generous here and assume the price of diamond increased by almost 10% since the time you purchased the diamond ring.
So, on paper, you are going to lose only 12%, and even after removing the profit, your diamond is worth 110. But this is the point where you have to face the bitter truth, nobody buys second-hand diamonds at the current market price. So, before searching what are diamonds worth, first understand this important aspect of diamond value.
Where can I sell my diamond ring?
After understanding what are diamonds worth, it's important to understand where you can sell it and where you can get the best price.
Jewelry store
Let's imagine that you walk into the same jewelry store from where you bought it at 125. So when they originally paid 100 for the diamond in the form of stone, they most likely had that diamond on consignment.
This simply means the actual cost of the diamond ring was not actually 100 when they purchased but it was less than 100. This is another reason why you never get back the price you paid for buying the diamond.
So, even if you successfully sell a diamond in a jewelry store, they are more likely to buy it at a less price so that they can make a profit out of it. A jewelry store uses its money to buy your diamond ring instead of strengthening its relationship with the need to justify its purchase they do it by simply buying the diamond at a cheap price.
Pawnshops
Never try to sell your diamond ring to a pawnshop as this makes the situation worse. This is the case with pawnshops since the price offered by pawnshops is already expected to be lower than the market and they justify their prices by buying items at a much lower price.
Online buyers
The best place to sell your diamond ring is the digital platform and when we say digital platform then we don't mean any other direct consumer but the reputed diamond buyers in the form of firms that have years of experience and a good track record.
While selling your diamond online, you can harness the following benefits;
Better value
Almost all the reputed online diamond buyers follow a standard procedure for the initial quote and therefore, there are maximum chances that you will get the right price for your diamond ring without even searching for what are diamonds worth for hours and going through any type of bargain.
Return windows and upgraded policies
Another advantage of selling your diamond ring to online vendors is they have a strict policy that benefits both the company and the seller. In many cases, you even get a proper return period if you are not satisfied with the deal. Most vendors offer a 30 day return period.
You can even get options of upgrading through a retailer and through these types of upgrades, the price of your diamond can increase by many folds and this is another reason why it is always a better idea to sell a diamond ring to online vendors.
If you don't have very good bargaining power and if you don't want to end up selling your diamond ring at a lower price then you should always choose online vendors. It's true that getting back the actual price you paid for the diamond is not possible but online vendors are your best hope for the best deal.