WORDPRESS SECURITY TIPS FOR BEGINNERS 2020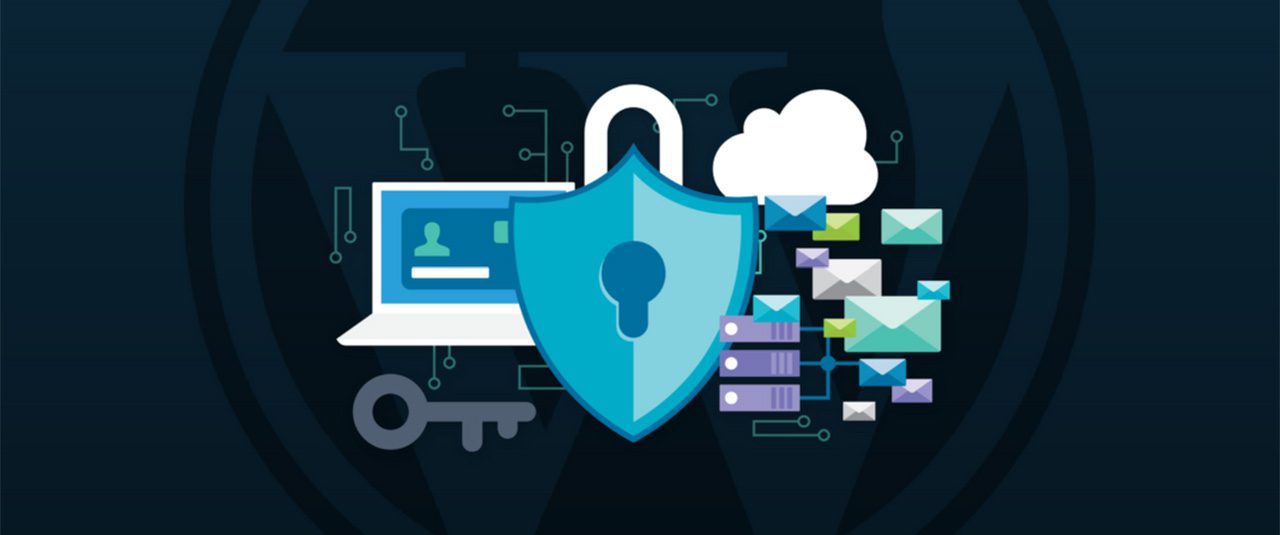 WordPress is a Content Management System that is currently the most popular. WordPress security tips, it was earlier used to create blogs, but now WordPress can be used to create a website too. As security has been a concern on other sites, it is also a significant concern to the WordPress sites. It is thus essential to protect your WordPress from cyber attackers who are very dominant nowadays.
Even though WordPress has impressive features and some other excellent capabilities, security issues are still a concern. The site is vulnerable to hackers who tend to infringe on WordPress users' data.
Beginners and professionals need to know the best practices so that to keep their WordPress sites safe from hackers.
Statistics by W3Techs indicate that WordPress is currently powering 30% of websites when compared with other Content Management websites. This has been attracted by the fact that it is free to download. Over 500 sites are being developed using this platform daily. With these numbers of websites on the increase, security issues are also on the rise. We, therefore, need to check out these issues and address them. Below are some of the ways you can fortify your WordPress site:
Bank on a High-Quality Host
It is your role as the user of the WordPress site to identify a hosting provider who will provide you with quality services. Quality, in this case, refers to the security of your content on the website. The hosting provider should assure you of multiple security layers for your site. With quality security provided, you can work on your website with speed. The performance of your website is also enhanced.
Going for a cheap hosting provider will destruct your activities on the website and should be avoided.
Make Use of WordPress Plugin
Make use of WordPress security plugins to keep a check on your website's security. This is important because it is a bit cumbersome to check by yourself the security of your website. This is advantageous to beginners who do not know to code. These plugins can monitor your website non-stop and scan their security issues and scan for any case of malware.
Employ the Use of SSL Certificate
SSL certificate is essential where the data transfer takes place in plain text between the browser and the server. SSL here encrypts the data in transit and turns it into an unreadable format and helps to boost the security of WordPress. In case, if you are running multiple different levels of subdomains then, you should go with multi domain wildcard SSL as you can secure the subdomain of a subdomain.
Use Strong Password
Passwords are used in all platforms that require security, and that only specific individuals are required to access the platform. Passwords are very crucial. However, many people overlook its importance. Many website users do not take password with the seriousness that it deserves. Simple passwords such as "12345678" or "efghij" should be avoided because hackers can easily guess them.
Advanced hackers can crack such passwords and access your site, hence manipulating your data. A strong password should contain a mixture of numeric, letters, symbols, and special characters. For example: "Qanb546#$/". However, demanding your password is, you should be able to remember it. Please do not write your password at a place where hackers can access it. Keep it very safe.
Limiting the Number of Login Attempts
Users of WordPress are required to limit the number of logins in a single login. WordPress does not limit the number of attempts; hence one can attempt as many times as possible. Hackers can use this opportunity to force login into your account by making many guesses.
Limiting login attempts to, for example, three times, will prompt the account to be blocked temporarily if the efforts fail. The platform will suspect that you are not the rightful owner of the platform/account; hence you are required to give proof of ownership. Once to prove your ownership, you can change the password to a new one, which you will be able to remember.
WordPress provides you with a plugin login attempt that will help you protect your site from hackers who will try to make several guesses into your website.
In conclusion, it should be noted that WordPress's security is an important aspect that should put into consideration whenever we think of opening a website. Hackers should not be given any access to your information.
Ensure to put into consideration the above-discussed practices. They have proved to work correctly in all the sites where they have been applied. Both professionals and beginners can make the application of these practices.
Summary
WordPress security has, on several occasions, been compromised by malicious people and hackers who are in to cause trouble to WordPress websites. Indeed, they have succeeded in doing so. One of the great opportunities that they have exploited is the fact that most WordPress sites do not have enough security to prevent them from accessing WordPress. The hackers have gone ahead to cause severe losses and troubles that have ruined business reputations. This is the more reason as to why each business ought to have in place enough security mechanisms or WP security professionals to help in controlling such. This article explains five of these mechanisms.