Why Quality Over Quantity Matters In The World Of Business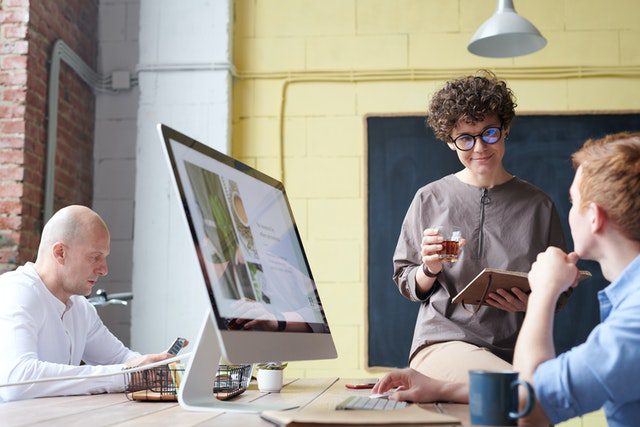 Customers who are price conscious will be more attracted to the number of products they get. Usually, the quality of the products they buy doesn't matter that much. They would prefer buying brands where they can save.
In business, your success lies in the overall quality of your offering, may it be goods or services. Learn to value the famous line "quality over quantity". It entails so many lessons that you can bring wherever you are.
How do you attract customers? Do you offer special packages or promos? Or, have you tried just sticking with your pricing and letting it speak what your business truly offers?

A business can be sustained depending on the quality of your product or service Let's talk about the reasons why quality over quantity matters in the business world.
Social Media Scenarios
If you happen to manage a social media page, there are times that your post likes are more than the actual number of customers. You do not make sales out of those total likes because many of them are just for engagements.
A huge quantity of viewers is not a guarantee that you're likely to make them buy your product. Fake followers exist. Maybe they're just there to view and stalk but not really interested in buying from you.
Not too many followers on your business social media are alright. As long as you're targeting the right audience, you'll get sales in time.
More Loyal Customers
Always remember that the best customers are the buyers who will always come back to you after the first sale. These customers keep on buying from you because there's something they like about you. One is the quality of product and service that you offer.
Any business spends more on massive marketing to generate new leads. However, some forget to focus on their loyal customers. Aren't you afraid that you're so busy making noise yet you're competitors are actually attracting your customers?
No one wants that to happen. So, it's important that you also give attention to your legit customers. In order to succeed in the business world, it matters that you know how to evenly distribute your budget between new and loyal customers.
Repeating customers means repeat sales. You can also check your customer service if there's something to improve. That way you can attract your loyal customers to even keep coming back.
Valuing loyal customers can guarantee that your business will last long. Make sure to spend marketing for them like discounts, freebies, and referral schemes to let them feel their importance. Try having a void tape as a giveaway for your top customers.
Effective Online Presence
Businesses nowadays are pressured to have an online presence. It's beginning to be a norm to be as online as possible. Because of this, many business owners tend to create complex websites rather than detailed yet easy-to-navigate ones.
Customers only wish to know about the product to buy them. But, they end up tired and confused because of the complexity of the platform. It will be better if you listen to their sentiments about user experience and benchmark from their opinion.
This is the first step in valuing quality over quantity. A simple yet effective website is much more than an overloaded one.
Think about your customers' attention span. Not all can last long reading paragraphs to just buy a baking pan. Unless you're buying products from XHVAL that sells technical products, it's a great help to see paragraphs talking about the use of the products.
Many companies now have a one-page website. It simplifies transactions and maximizes sales. It is a valuable move to emphasize that sometimes "less is better".
Improved Products or Services
There is no business without an offering. Therefore, you must also give attention to your products or services. Think about the outcome when customers buy them.
Are they happy? Are they satisfied? Are they going to come back?
If your answer to these three questions is a "not yet", then try reviewing your offerings.
If you're concerned with the customers buying from other stores, it's alright. You're concerned with the right thing. This lets you evaluate the products you are offering.
It could be that you're selling nearly expiring products way cheaper than your competitors. Customers buy from them because of the quality of products and experiences they get as they come out of the store. Maybe all of their products are fresh or are still available for use in a year.
Do not compromise the quality of your business just because you want sales. It will all boil down to you in the end.
A PV system safety has multiple mechanical and electrical components in it. It requires safety practices during installation. If you're valuing the quality of business that you have, you will make sure that these safety precautions are in place.
Don't forget that quality products can be offered to very important niches. They will definitely make your business continue and last for years.
Conclusion
This famous line "quality over quantity" may not be applicable to some cases, but it's mostly useful in the world of business.
When you value the quality of your business, it means you also value your loyal customers, your online presence, and the outcome of your customers using your products.