The Auctify Specs: The Smart Glasses of the Future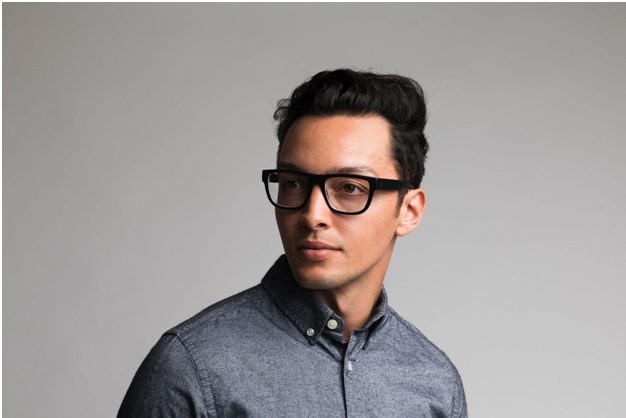 While tech giants everywhere are out paving the way in augmented reality, very few of them are on the verge of getting their smart glasses tech to mass consumer adoption. One Canadian startup, Auctify, just might have the next perfect product for mass consumption. Auctify is developing a novel pair of smart glasses – called "Specs" – that are completely indistinguishable from regular glasses. But Specs aren't your regular pair of smart glasses. In fact, Specs don't have a screen or projected display of any kind.
Specs are a productivity tool, loaded with various electronic components, which are designed to help people optimize their time and procrastinate less. So why did Auctify decide to go this route rather than the conventional route of augmented reality? Founders Arthur and Hisham say it's because of their mission to build a device that can successfully guide people through all of their self-improvement goals. They wanted to build a piece of technology that can provide their users with measurable, tangible results, instead of mere conveniences.
"A lot of people struggle with procrastination. Some people are wasting thousands of dollars on short term solutions to this problem. People don't just want cool tech products – more than anything they want to invest in a better version of themself." Arthur said.
How Auctify Started
Arthur and Hisham were engineering students at the University of Toronto when they noticed that a strikingly high number of their peers struggled with stress and anxiety, and it was often a result of how they managed their time.
With a background in personal training and biomedical engineering, Hisham was acutely familiar with strategies that could foster positive attitudes and improve motivation, which are both crucial factors in managing stress. At the same time, Arthur had been studying the science behind motivation, and how you can manipulate your neurological reward pathways to boost your work ethic. So it was only natural for these two – who were both classmates and close friends – to decide to start a company together.
"For some people, it isn't enough to get a small dose of positive reinforcement every once in a while. That's why we're seeing such a high prevalence rate for harmful stimulants, especially amongst students. We figured – why couldn't we just make a wearable device that provides you with positive reinforcement everyday?" Arthur said.
As a result, Auctify, Inc. was founded in 2018. Since then, they've developed Specs, the world's first smart glasses that can keep you from procrastinating – and they look completely indistinguishable from regular glasses.
How Specs Work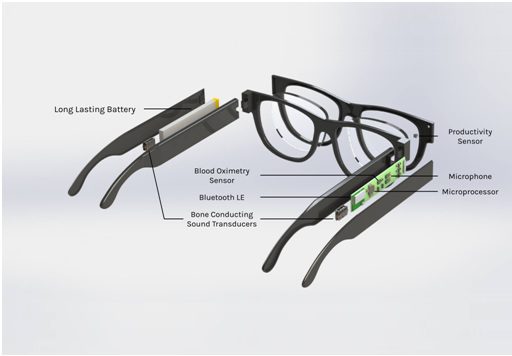 Specs are built with highly compact electronics embedded inside – including a processor, an accelerometer, an image sensor, a pulse oximeter, and bone conducting sound transducers – and are completely indistinguishable from regular glasses frames.
Using these sensors, Specs can track your behaviours and focus levels throughout the day, and provide personalized strategies through their companion phone app to help boost your productivity. Specs can also be set to provide audible cues and notifications during certain activities to remind you to get back on task.
"The Auctify Specs are the first of its kind – a novel wearable device that keeps people focused."
Dr Robert Chen, Neurologist & Senior Scientist (Krembil Research Institute)
The Specs methodology has been specifically designed with the help of neuroscientists and psychologists in order to help you remain at peak mindfulness and focus throughout the day.
Key Features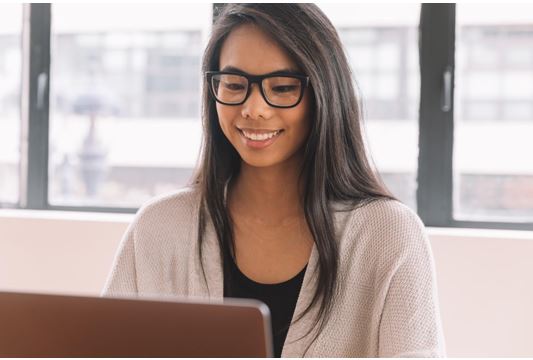 Set Personalized Goals: Using the Auctify companion app, you can specify which activities you want to spend more time on, which activities you want to avoid, and Specs will do the rest.
Avoid Procrastination: Audible cues and notifications refocus your attention when you get distracted from your target activities.
Track Your Productivity: Track your productivity in the Auctify companion app. Auctify takes your productivity metrics and data, and turns it into an interactive game to keep you motivated throughout the day. The app also provides you with personalized feedback and suggestions on boosting your productivity.
Stay Active: Specs can track your daily calorie burn with built-in pulse oximetry sensors and a 6 axis accelerometer + gyroscope. Specs also send you personalized reminders to stay active.
Take Calls & Listen to Music: Specs have a built in bone conduction sound system, which allows you to take calls and listen to music with superb sound quality. This system allows you to stay present and aware, since nothing is blocking your earways. It also protects your privacy, as only the wearer of the glasses can hear the audio transmitted.
Where to Buy Specs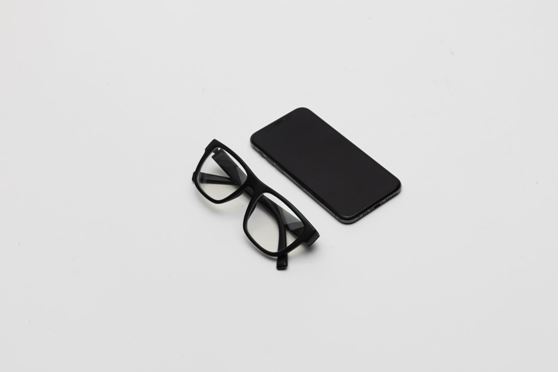 Specs can come in prescription, non-prescription, and sunglass lenses. They launch on Indiegogo on July 28 and will be available for $279. If you want a pair, you can reserve them online at www.auctify.ca.