Is Tencent Gaming Buddy Safe to Use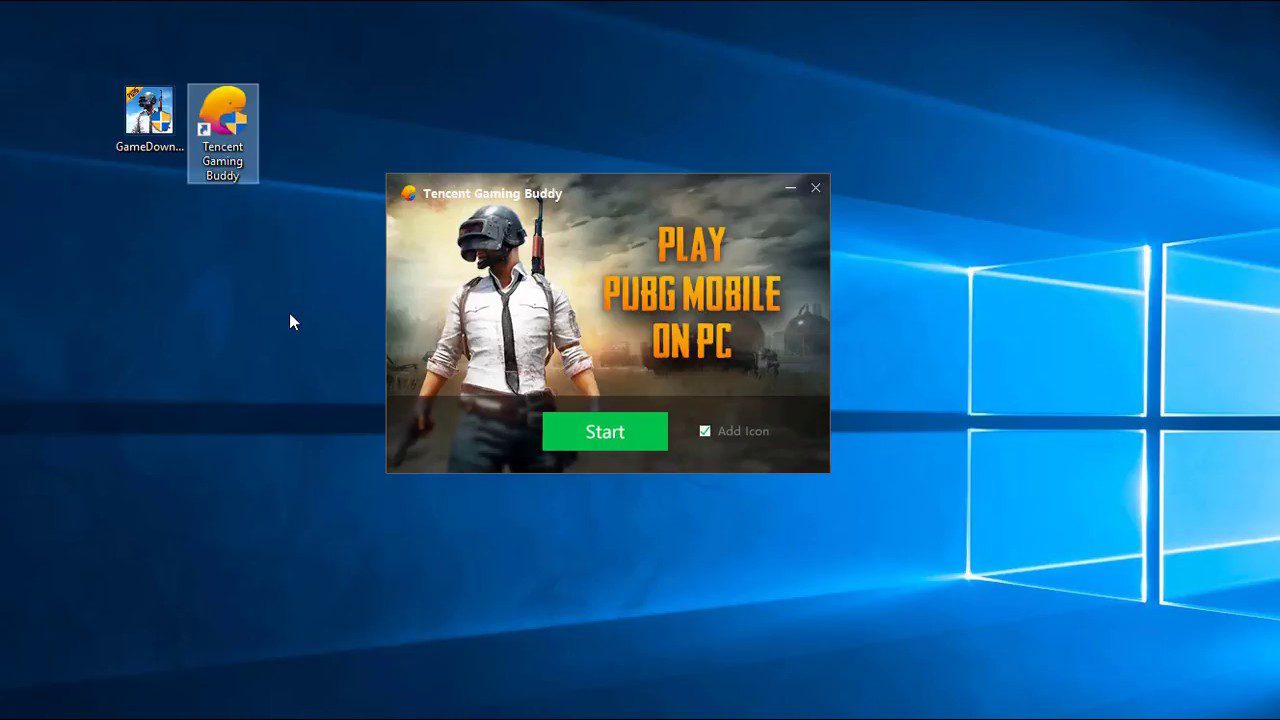 We got to know initially about tencent gaming buddy, this is an emulator it is used to play the mobile applications on the system that is running with windows, so this can be mostly used by gamers to make them play the game on the computer by using these emulator tencent gaming buddy we can easily connect with the system from a mobile phone.
So most of the gamers like Pubg players and later it is making all the android games to connect with the system and play them with more comfort using pc, this is being more popular all over the world and many of the people who go their interest to play games that on their smartphones to play them on the system or pc. So to make that all run we need tencent gaming buddy pubg.
Is Tencent Gaming Buddy Free From Virus?
Yes, Tencent Gaming Buddy or Gameloop is the official Pubg Mobile emulator, so it's completely safe from viruses and malware.
There has been much debate about the threats that this software can pose. People believe that this third-party application may contain viruses and malware that can affect your PC. It's very logical because it's game software and comes from a Chinese developer. You may know that viruses and malware can harm your PC and are more important than the normal functionality of other applications.
Chess lessons at Chessable are a great way to learn the game in a fun and interactive way. While there is no substitute for personal instruction, these chess lessons can make it easier to learn the game.
Features of Tencent Gaming Buddy
Now let's talk about the features of the Tencent Gaming Buddy software. The following is a list of the features of this software.
The emulator supports Android PUBG mobile games and makes them playable on PC.

It provides fully configured controls for playing PUBG games on your PC.

This software will automatically install the PUBG game first.

Chinese and English, are the two languages available in this game.

Customization is possible. Users can modify PUBG Mobile`s control overlays.

The emulator does not require you to create an account, so you do not need to register.

The emulator also works on low-configuration computers.
Differences between Gameloop (Tencent Gaming Buddy) and PUBG Mobile?

It's basically the same game, but Tencent Gaming Buddy's PUBG Mobile is a little different from the actual mobile experience.
The biggest difference is the playerbase. The PUBG emulator player is automatically detected and will be matched against other players using the mouse and keyboard. Most of these players are one step higher than casual players, so expect a bigger skill gap than mobile matchmaking.
Another unfortunate side effect is the proliferation of hackers. Tencent is doing its best to fight hacks, but the emulator seems to have more hackers than the mobile version. It's not that they aren't abundant in both higher versions.
Other than that, it's almost the same. You will still find people who speak different languages than the screaming children, but at least you now have the ability to mute individual players.
Best Emulator for Pubg
As we all know Pubg is making its mark on the public with its recent interesting version like Pubg mobile that got a huge download by the public and as it is also free to download and play happily and there a previous version of the Pubg and this is all about having difference is the price, yes! The previous version of Pubg is a paid version and with a huge fan base, the developers of Pubg made a new update on making free with the latest Pubg mobile version and so people are making some millions of downloads all over the world and these both versions are unique.
And here we need to know one thing that is this tencent gaming buddy is the official emulator that is being used here for making the gamers easier to play the Pubg mobile game on their pc and it is mostly called as tencent gaming buddy pubg, and so tencent gaming buddy made its mark in making the battle game to run in the gamer's pc. And if any of the people want to start playing Pubg in their system this is so simple by making some easy changes by using this tencent gaming buddy emulator that can be effectively made it easy to run the game happily on your system.
How to Install Gameloop (Tencent Gaming Buddy)?

Unlike many PC Android emulators, Gameloop (formerly Tencent Gaming Buddy) is primarily designed to emulate PUBG Mobile. So it's not only optimized for games, but it's also very easy to install.
All you need to do is visit the official Gameloop website and download the client. After installing the application, the download of the files required to play PUBG Mobile on your PC, will start automatically.
This is it. You don't need to create an account or use a VPN, just download and play. Simple.
On the Games tab, you can install other games such as Auto Chess and AFK Arena. However, you need to create an account to use the friends feature.
Another great thing about the Gameloop is that you can easily keep your PUBG Mobile version up to date. It usually takes less than a day for a new patch to update the emulator as well. Once available, simply launch the app and you'll be prompted to update.
Single-step to Tencent Gaming Buddy Download
Simple steps to install tencent gaming buddy so that this is used to run in the system by using tencent gaming buddy pubg
Step 1:  First for tencent gaming buddy emulator to install we need to go for the official website tencent gaming buddy, there we just click on the download the client.
So after downloading the tencent gaming buddy application the process is over on our side, as the application itself will make sure about downloading all the files that are needed to run the game like Pubg mobile version on the system or pc will be done simply and no other alternatives like VPN and other processes like creating any account in the official website is not required, not only Pubg we can also make use of this tencent gaming buddy emulator for other games also.
How to Remove PUBG from GameLoop(Tencent Gaming Buddy)?
Gameloop Game Removal Procedure
Step 1: First, go to My Games and select the game you want to remove in the left column. Click Options below.
Step 2: Then select Uninstall. Then click Yes to agree to remove the game.

How to Uninstall Tencent Gaming Buddy?
Uninstalling Tencent Gaming Buddy is easy. If you have finished playing this game assistant and want to remove it from your Windows PC, please follow the steps below.
Click on the Start option in the lower-left corner of the PC.

Click the Settings icon at the bottom left.

On the next screen, click the Next App option.

Then select Apps & Features under Apps on the left.

Under Apps & Features, scroll down to find the Gameloop icon and click it.

Select Uninstall and follow the steps.

You will be asked if you want to uninstall or repair the wizard.

Click Uninstall and follow the instructions.

It may take a few seconds to remove from your Windows PC