The Technology Behind Live Dealer Games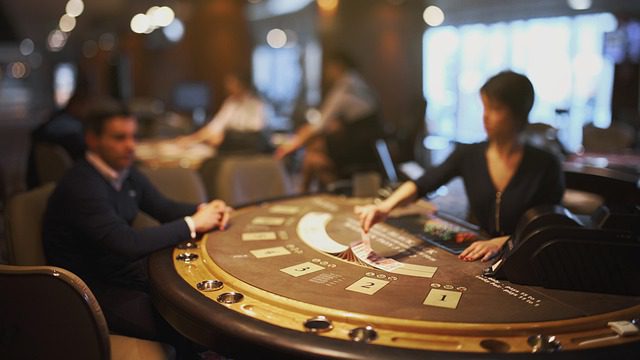 Technology and innovation have opened up a whole new world for gaming. One type of game that has taken the world by storm is live dealer games. Live dealer casino games are now top-rated among players. This is because people want to experience the excitement and novelty of a real casino more often than they get to visit one.
The technology behind live casino games is called an "engine." The engine is the term used for the software program that runs the game. The engine takes all the visual content, audio content, and rules of a game and plays it in real-time.
The development of this technology has allowed more and more companies to offer games to people who cannot travel to casinos. Many people enjoy playing live dealer games because they can still be social when not at a physical casino with other players.
Live Dealer Games Technology
The technology behind live dealer games is complex, but the basic principle is simple, real people in the casino play real games. Some of those people work for the casino and some work for online gaming sites.
A large part of the cost of a live dealer game lies in the equipment it uses. This includes a camera to film what's happening at the table and a microphone to pick up sounds from the players and dealers. The video feed from the camera is transmitted to computers at the site where you're playing. This means you can watch it through any internet-connected device, such as a laptop or tablet.
If you want to play a live dealer game, your screen will look like it would if you were in a typical casino. You'll be able to see which cards are being dealt. You can even watch their faces as they move around during the game's action.
Live dealer casino games are interactive, 3D simulations of classic casino games played in real-time. The casino uses this technology to create an immersive experience for players.
Real-Time Gaming (RTG)
The software behind live dealer games is called Real Time Gaming (RTG) platform. It enables the game's interface and the player's connection to the casino while managing all interactions between live dealers and players. The player will pay a fee to play the game and receive services based on the type of game they choose to play. These services include in-game tips from live dealers and access to exclusive promotions.
What makes RTG technology different from other online gaming platforms is its ability to simulate real-life interactions. This is then streamed through software applications designed for mobile and desktop devices.
Using this technology, players can watch the dealer deal cards or spin a roulette wheel in real-time. There will be no delays in the game's execution caused by rendering images on computers. By connecting live video feeds from casinos directly to player devices via satellite or fiber optic cables, RTG technology ensures that games are always up-to-date with the latest updates.
Conclusion
Live dealer casino games offer a completely immersive gaming experience. No other type of online casino can provide this. This is thanks to their ability to combine live video footage with in-game animation and sound effects. However, underlying technology also plays a vital role.
Live casino software must accomplish several critical tasks to deliver a seamless gaming experience to players, including high-quality HD video streaming, real-time communication between the player and the dealer or croupier, random number generation, and integration with the gameplay experience.