Software Development Outsourcing: All the Necessary Essentials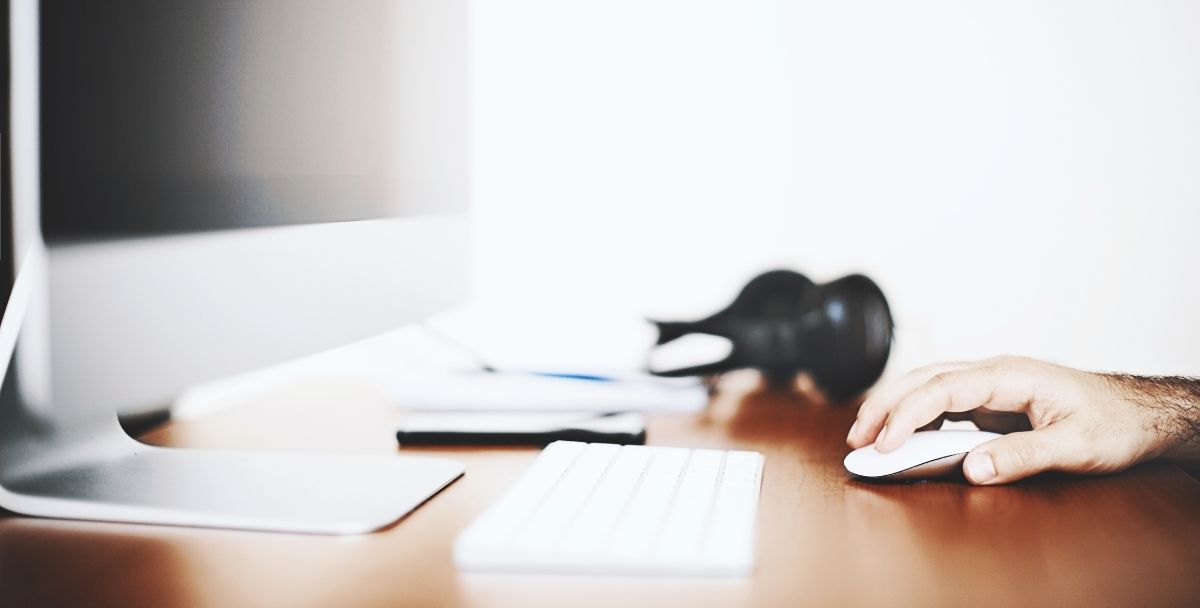 It's difficult to come across a business that does not use technology as it's an important tool in the modern world for businesses. From small businesses to multinational firms, there is always a need for some type of software application. However, not every business is equipped to build its own software, so many of them opt to outsource the work to individuals or companies specialized in software development. This is the essence of software outsourcing. 
Thank you for reading this post, don't forget to subscribe!
Hiring a third party to take over your software development work means you must first verify they have the professional skills required to perform the tasks. In today's digitized business landscape, companies can access the world's best software developers remotely. This allows them to develop applications without maintaining an in-house team, cutting costs of hiring and maintaining staff. However, beyond cost savings, outsourcing software development offers other benefits. 
[Read More: Is Outsourced Billing for You?]
Benefits of Software Development Outsourcing
Some of the reasons you might want to work with software outsourcing companies in Vietnam include: 
Access Global Expertise –

Using the internet, you can access talent from all over the world. Relying on a single geographical area for hiring developers limits your chances of finding people who can help you implement your goals. Through a dedicated software outsourcing model, you can open doors for talent from everywhere. This helps you pick some of the best developers on the globe. 
Complement Existing Infrastructure –

Sometimes, you don't outsource because you lack a team to help you get started with a project. It could mean you need to complement existing infrastructure. A company can achieve its vision through outsourcing skills they lack in-house, speeding up the implementation of projects, and ensuring everything is done by people with the skills and experience. 
Quick Turnaround –

Also, outsourcing can speed up the development process without affecting quality. Hiring experienced developers can help you improve the quality of apps as the developers understand the principles of the project. This would accelerate the release of your product, and you're working on an existing platform, it will help your company draw from the benefits of efficient technology. 
Flexibility –

While outsourcing development tasks, you not only get the expertise, but it also releases the pressure on internal staff, freeing up company time. This means you can focus on other day-to-day operations of the business. 
Reducing Costs –

Through outsourcing, you can trim your budget for projects as you don't require to maintain an in-house team. Also, in many situations, you don't need to pay for software suites required in the development process.  
The Main Models of Software Outsourcing 
There are different models you can use when outsourcing work for software development. Here are the three top models you can use to outsource software development. 
Having a team to work on your projects is a critical component of any business. As your team enters maturity, you should consider adding new members who are right for the job. Staff augmentation is a process where you use outside personnel to augment your organization's capacity. The extended team functions as a part of your in-house team and can attend regular daily meetings or report to managers. This provides a competitive advantage for the business. You can embrace staff augmentation for different types of projects, from prototyping to full-scale development, to testing and systems management. 
This helps you to increase the productivity and size of your development team. All you need is to find qualified professionals who can integrate into your business model and help your in-house team do more. Augmented teams can have face-to-face interactions with your existing team to learn about the project development cycle and other important details.  
Project-Based Outsourcing 
In this case, you outsource the entire task. Companies that use this model do so when their internal teams are not enough to develop the product completely, or when the company does not want to maintain a full-time in-house team for the project. However, keep in mind you must follow expert tips for outsourcing to avoid compromising on the quality of the end product. 
To outsource using this model, you enter a contract with the developer to deliver the work within a set timeframe. Also, you must define task requirements in this agreement. This requires efficient pre-planning, and the project duration must not exceed six months. On per-project contracts, the company focuses more on the result than the team working on the task. This gives the developer more flexibility to plan and execute the different tasks in the project. 
Resources-Based Outsourcing
In this model, outsourced software engineers collaborate with internal teams to deliver the same task. In a way, this works as an augmented model as the outsourced team offers assistance to help the in-house team complete the project. 
The difference is that there is already a team developing the software, but at some stage, the company needs a specialist to execute special design elements. For example, the company could be requiring expertise in UX/UI design to finalize on an already existing project. In this case, the company can choose an augmented or dedicated team. This model is effective when the business outsources work to a team in a different country or place. In countries like the US, hiring software developers is expensive, so outsourcing within the country may not be much of an option. 
Any hired resources work on pre-planned tasks through agile methodology as directed by the contract. When the contract ends, and the team feels they can continue using the support from the hired developer, they can choose to extend the term if there are new projects that require the same expertise. 
How to Set Up an Outsourcing Strategy 
Improving quality and achieving cost savings are just among the benefits that software outsourcing can offer. Without thorough planning, you will not successfully outsource IT development, so you need to maintain a solid plan to get the best talent. Here are tips you could use to set up an outsourcing strategy. 
Define Your Goals –

Lowering the cost of development is a common reason for outsourcing, but it's not the only reason you should outsource. Don't only search for talent based on price. Set realistic goals that are well-balanced and achievable. Consider the other benefits you can get from tapping talent from abroad. Things like improving software development cycles and adding special skills in the development process should influence your decision-making when considering outsourcing. 

Identify Tasks for Delegation –

While there are companies known for coding, others excel in consulting services. To partner with the perfect fit, it's important to define the tasks you want to outsource. One suggestion you could use is delegating tasks less important to you then moving to bigger problems gradually. This works at the beginning of a project, but when you reach advanced levels, you must be more deliberate when outsourcing. 

Define Your Technological Profile –

Outsourcing usually happens in a remote environment, so it's critical that the vendor you choose to work with offers the technological profile suited to your business' needs. Make a list of the resources required to complete your project, including security and data protection, which are features you need as data leakages are common. 

Establish a Health Job Climate –

For everything to run smoothly, you should foster good relationships between outsourced employees and your staff. Inform each group of their goals and avoid rumors. Also, make an effort to close any cultural gap between outsourced developers and your in-house team. The company should be ready to adopt the changes. 
Where to Outsource 
One of the main reasons companies outsource is cost optimization. Things like taxes and the cost of office space can drive many businesses to hire overseas through outsourcing. Therefore, outsourcing software development to developers in some countries can cost a fortune. In the United States, the average developer takes home $70,890 annually, while a colleague in India could earn up to 11 times less. However, low cost may mean you should not expect the best quality, so you must analyze different factors to find the perfect vendor. 
Review things like tech education opportunities, positions in global ratings in IT development, time zone differences, level of English proficiency, and cultural mindset. Considering these factors, Ukraine is regarded as a top destination for software development outsourcing. You can also get hourly rates between $25 and $49, which is affordable in the IT development industry. 
Conclusion 
Outsourcing can be a critical step in taking your business to the next level. Finding the right software development team to help your in-house developers can speed up software development and help you cut costs.