Shocking Products that Can be Made from Injection Molding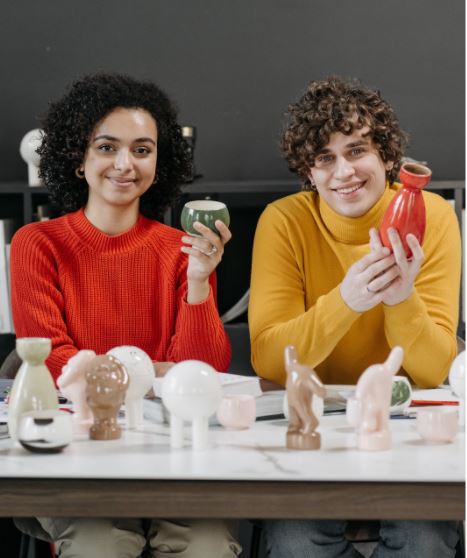 There are numerous procedures to choose from when making a product that needs molded plastic parts. The process is also based on the sort of application and part you want to make. Injection molding is one of the most popular methods for producing high-quality and cost-effective plastic products.
Thank you for reading this post, don't forget to subscribe!
Injection molding is an exclusive procedure for mass-producing items in enormous quantities ranging from millions and billions. A hollow mold is filled with melted resin until it is completely filled. The method is extremely adaptable, allowing the manufacturer to create a wide range of parts for a variety of applications.
The following are some shocking stuff that is created using this exclusive unique technique:
1. Agricultural
As a reduced-cost alternative to metal components usually utilized in the industry, OEMs designing for the agricultural market are turning to plastic. Plastics are more resistant to impacts and humidity during use, as well as extreme hot and low temperatures. UV compounds also help protect plastic parts from corrosive substances and extreme weather conditions.
2. Toys
Imagine a lightweight, non-corroding building material that comes in a variety of sizes and colors and is optimized for perfect assembly. The widely famous Lego brand of building blocks is formed of harder plastic granules that are heated until liquefied. Then poured into metal molds, where the plastic cools and solidifies into a patched brick or other shapes.
What matters is that each brick and component is precisely molded to ensure that they all fit together. It's a high-quality item that comes in a variety of colors, shapes, and sizes.
3. Healthcare Industry
The injection molding process is used to manufacture thousands of goods in the healthcare industry. Many of these products are single-use, disposable items to maintain sterility or prevent the transmission of germs or disease. Thus the healthcare industry relies largely on multipurpose plastic products that can be made in bulk.
Injection molding is what enables medical practitioners to get their duties done, from plastic syringes to instruments needed in medical operations.
4. Materials for Construction
We normally think of building materials like wood, steel, or concrete. But plastic is used in a variety of applications. This includes flooring panels, deck fasteners, vents, and fixture housings.
Other Products of Interest
Injection molding is a popular industrial technique for making daily household objects. Commercial, industrial, and consumer items are all covered by the talent of top injection molding manufacturer. Injection molding allows for the creation of patterns with exquisite detail or intricacy, as well as simpler forms in a variety of sizes ranging from small to huge things.
Ranging from bottle caps to automotive parts, mv circuit breakers, wire spools, packaging components, toys, some musical instruments (and parts of them),  pocket combs, one-piece chairs and small tables, storage containers, mechanical parts (gears), and most other plastic products on the market today are all made using injection molding.
Injection molding is the most popular modern way of producing plastic parts. Also, it is great for producing large quantities of the same thing in a short amount of time.
Below we have listed some interesting items that are manufactured using the plastic injection molding technique:
Residential Development
Roofing Vents are a type of roof vent.
Gaskets for Railings
Fasteners for the Deck
Goods for Consumers:
Storage Racks for Skateboards
Accessory for the Barbecue
Feeder for birds
Boxes for Tackle
Seats for toilets
Hobbies and Toys
Collectible Models of the Highest Quality
Children's Furniture with a Twist
Point of Purchase (POP)
Supermarket Display Tray with Spring-loaded Lid
Rack for displaying literature
Products for the Home
Pots for Flowers
Ties made of wire
Units for Air Freshening
3D Printed Components for Short Runs
Knobs that work with electricity
Buttons with a Specialty
Fixtures
Products for Sale
Boxes for electrical appliances
Heads of Mop
Trash and Recycling Receptacles of the Highest Quality
Components for vending machines
Housings for Equipment
Service of Food
Serving Pans for High-Temperature Food
Trays for bread
Food Service Products that are NSF Certified
Sports Equipment
Device for Training
Exercise Instruments
Three Incredible Facts About Injection Molding
The majority of well-known products are made of plastic injection molding
Plastic injection molding is used to make some highly popular goods in today's world. Since 1949, about 400 billion Lego blogs have been produced. Because of their versatility and convenience, plastic parts are becoming more popular. Injection molds for plastic are used in a wide range of industries, including:
Aerospace
Sporting goods
Medical
Food
Sciences of Life
Industrial
Electronics
Automotive
Injection molding is one of the quickest manufacturing methods
Speed is a component in all of our business decisions in today's fast-paced environment. One of the main reasons for the popularity of plastic injection molding is the rapidity with which custom molding may be created. Even the most complex molds are usually cycled in less than 30 seconds.
The injection molding process generates almost no waste
Through the plastic injection molding process, waste is reduced to virtually nothing. Each item or product is made with only the amount of plastic required. The excess plastic is crushed up and recycled so that it can be used again, reducing waste. Most firms also offer environmentally friendly products.
Conclusion
Although injection molding appears to be a complicated procedure, it is the most frequent production method due to its versatility and efficiency in producing a wide range of everyday objects. Injection molding is a cost-effective approach to creating both working prototypes and finished goods.
No matter if you search for simple kitchenware manufacturing or about what is a full port valve, you will definitely find a major role of injection molding in the manufacturing.