Rules and Guidelines that Govern Indian Betting Sites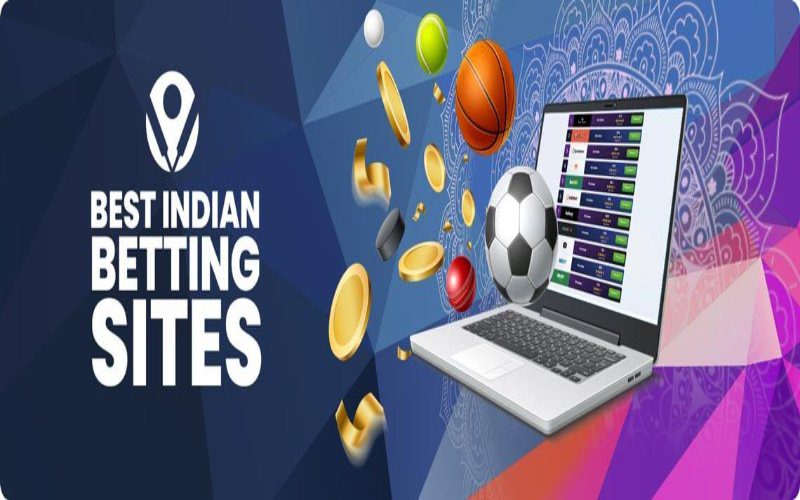 In India, most gaming laws are pre-internet legislations, and hence cannot be directly implemented on Indian betting sites. Their direct objective was to prohibit gambling only in physical locations referred to as "common gaming houses or "gaming houses". Further, gambling laws vary from state to state as it is subject matter controlled by individual states. This leads to a situation where what is legal in one state may be illegal or prohibited in another. The Public Gambling Act of 1867 is the central enactment on the subject adopted by several states. The states of Punjab, Uttar Pradesh, and Madhya Pradesh have incorporated this central enactment. The other states have enacted their distinct online gambling laws to govern gaming in India.
Distinct Guidelines that govern various states
After reviewing the state for online gaming laws in India, it was discovered that 'games of skill' have gained legal attention. A majority of the states in India have excluded 'games of skill' from holding applicability on their respective gaming laws. However, the states of Odisha and Assam are exceptions to this rule as far as applicability on gaming laws is considered. The laws of West Bengal, Nagaland, and Sikkim permit playing certain games, including 'Poker', both online and offline. This approval is subject to a license from the appropriate State Authorities for full-fledged enforcement and applicability. Further, this would apply strictly within the territorial border of the concerned state.
Goa has long been involved in online gaming, with a deliberate effort to legalize it across the country. The Goa Gaming Act of 1976 authorized the licensing of online casino games such as roulette and blackjack. Additionally, rules were expanded to include slot machines which made them more inclusive. The Indian government has lately approved legislation to facilitate fair and transparent gambling. The proposed laws include a minimum gaming age, casino equipment testing, and a ban on gambling for certain residents.
In the year 2008, Sikkim gained the limelight for becoming India's first state to legalize land-based casinos. It was even the first state to legalize sports betting online and casino gambling through the internet. However, the state has only partially legalized online gambling, as it only allows online lottery and horse racing events. The State of Daman is renowned for holding one of the largest onshore casinos in India.
Nagaland established itself as the first State in India to grant an online poker operator license. The Nagaland Online Games of Skill Act of 2006 permits the operator to run a gambling business within the territory of Nagaland. This permission is granted for the games that are played by the usage of human skill. As a result, the laws allow gamblers to participate in fantasy games which aid in the expansion of their subject matter. Furthermore, the operators are permitted to publicize their gaming activities in all Indian states where the skillsets are legal. The Supreme Court and High Courts have had lengthy deliberations about what constitutes a 'game of skill' and a 'game of chance'. The judgments lead to the concluding premise that a game with a preponderance of skill over chance is a 'game of skill' and vice versa.
A few other states that have specific regulations that impact Indian betting sites include:
West Bengal: This State has legalized online gambling and has declared poker as an exception to this rule.
Maharashtra: The State of Maharashtra permits moderate gambling in its premises. Lottery and horse racing are two of the games that have gained legal validation in Maharashtra. However, online gambling is strictly prohibited in this state as per the provisions of the Bombay Wager Act.
Telangana: Gambling in this State is messy and seemingly unorganized. The game of skill, the game of chance, and all gambling were declared illegal in 2017 in this state. This was brought into force as per the provisions laid down in Telangana's Gaming Act of 1974.
Tamil Nadu: This State actively managed to legalize horse race betting.
Control Exercised by the IT Act, 2000
Third-party web-hosting service providers can be ordered to remove content following the IT Act, 2000. Such an action can be taken as per the orders of an appropriate government agency or the court having jurisdiction. Courts and governmental authorities can also restrict websites provided by foreign operators under this act.
On a concluding note, Indian betting sites have become an efficient alternative for land-based casinos. Further, the act of shifting sports betting online has gained attention and participants. The issue of online gambling in India remains an ambiguous area that is yet to be fully resolved by Indian courts. The main reason for tougher restrictions in India is the social consequences that gambling may have. These consequences include repatriation of profits, addiction, and money laundering.