The Most Surprising Ways In Which Online Solitaire Card Games Benefit You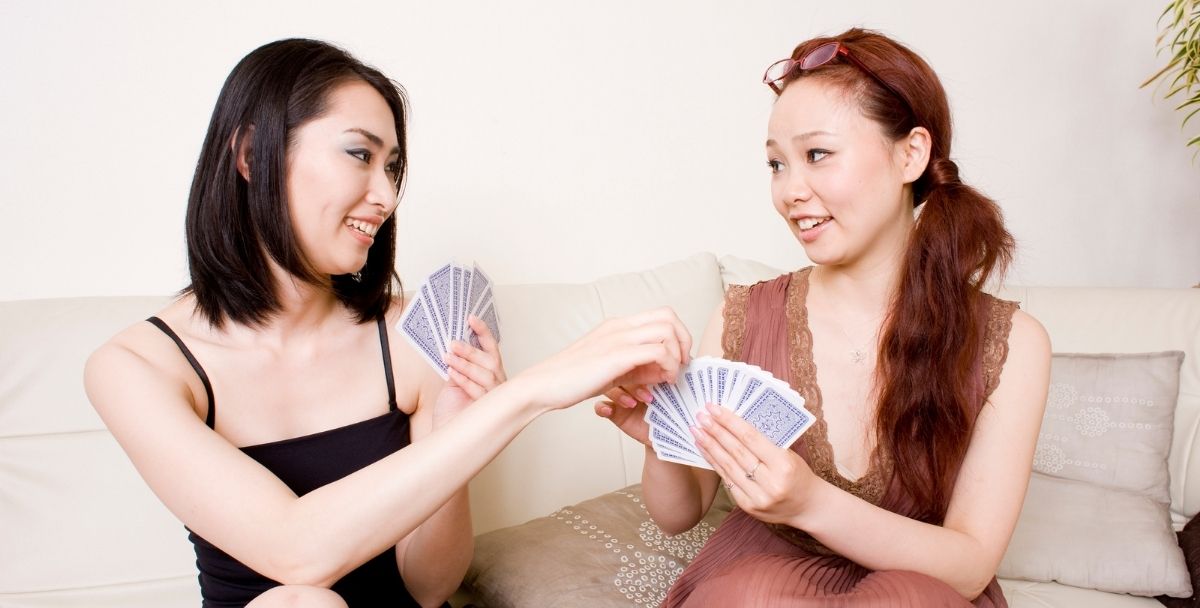 We either play games in online casinos to win money or entertain ourselves amidst the boring quarantine. But what if we tell you that playing card games benefit you both psychologically and mental wellness? Can you believe this? Over the past few years, online casinos have become an integral part of our lives. They make our dreams come true by making gambling and sports betting easily accessible on our devices.  Despite that, only a few think about their health benefits. Therefore, in this article, we will unveil the most prominent benefits of playing solitaire card games. Let the fun begin.
What are online card games?
For the uninitiated, online card games are a virtual replica of games you generally play in land-based casinos. Everything is the same except the fact that a real-life dealer deals the cards in brick-and-mortar casinos. Online casinos, on the other hand, use the RNG system. It determines events such as dealing a deck of cards and rolling the dice. Apart from this, a real-life dealer assists players if they choose to play Live casinos. In such cases, the casino broadcasts the game from a land-based casino.  Moreover, casinos regard online card games as strategy-based games. In other words, the player cannot sit and relax while playing because he trusts his luck.  Card games require the player to constantly use his strategic thinking, plan the next move, and get done with the game.
How to play online card games?
Players can enjoy the endless entertainment of online gambling and sports betting in two ways:
Register on online casinos
Download the solitaire card game app
Considering the increasing demand for games, multiple online casinos have come into existence. Once you start researching, you will stumble upon hundreds of casinos. You can choose any one of them, register to create a new account, deposit the money, and start playing. However, this method requires the player to be aware of unreliable casino and betting websites. Look for their gambling license, reviews, and ratings to make a better decision. If you prefer to play on your smartphone, you can download and install numerous solitaire card games. In this way, you can take your game and achievements wherever you travel for business.
Advantages of playing card games
When we say that card games are more than your reliable entertainment source, we mean it. They relieve your stress, boost your mental health, make you happy, and are responsible for numerous other health benefits.  We often think of casino games as child's play because they are easy to understand and play. Interestingly, the research found that connecting more childlike aspects to your life improves your psychological outlook and reduces the symptoms of anxiety and depression. Take the time and explore the different mental health benefits of playing cards below.
Also know more details about solitaire.
Build and strengthen relationships
Although this technology-driven era keeps us too caught up to have some quality Me-time, it does not make us happy. Consequently, loneliness, anxiety, depression, and other mental illnesses are a bit too common in people than they should be. Luckily, playing online solitaire card games with players around the world helps to build relationships. You no longer feel the need to isolate yourself because you are excited to play. It also motivates you to look out for your next card game.  Since there is a spontaneous need to talk while playing, conversations flow naturally.
Reduce stress and keeps you motivated
As mentioned earlier, stress and other mental health illnesses deprive people of the true joy in their lives. So all they need is a kick of encouragement and a boost of motivation to let the game begin. Moreover, playing card games remove negativity from your life by bringing never-ending entertainment. Consider it as an act of self-care. You can fill your life with giggles, chatter, and laughter every time you play cards.  Many online casinos allow players to create a private room and play with their friends, family members, and colleagues. In this way, you can enjoy your weekend away from all the tension and stress of paying bills, completing deadlines, etc.
Keep your mind active
Brain exercises are the best for people who want to keep their minds sharp. They also keep the creative machine in the work mode to keep thinking of new and innovative ideas. In such cases, online solitaire card games are the best. How?
Card games encourage players to memorize, communicate, think of new strategies, plan what to do next, etc. Your brain starts working more creatively than before to defeat other players and take the money home. Moreover, this can also prevent dementia and memory loss. Apart from this, learning how to play new games encourages your cognitive skills. It boosts your core skills and helps to level up your card game.
Develop strategic thinking
Despite the platform you prefer to play, online card games are challenging for everyone. Whether you are a beginner or a seasoned player, you have to sharpen your skills and strategies.  Interestingly, these challenging games stimulate your memory, concentration, analytical skills, and attentiveness. Your mind keeps you alert to try and catch the other player's bluff. You look out for their move and think of yours too. In this way, card games help you develop strategic thinking while doing your favorite activity. You do not have to go for expensive therapies and stuff when you can access online card games on your device.
De-stress after a long day
Are you feeling tired after a long day at the office? Has your daily life made you more frustrated than ever? If yes, this is your sign to begin playing solitaire card games. Unwind yourself and let the door of entertainment take you to a new dimension. It has everything from high-quality games, free bonuses, daily rewards, and much more.  So if you want to have an entertaining weekend ahead while acquiring new skills, card games are your perfect partner. Relive your golden land-based casino moments at home in online casinos with as low a 10 baht. Now, this cannot get any better. So make your move today.