Best Local SEO Services For Growing Companies | Latest Trends & Updates 2021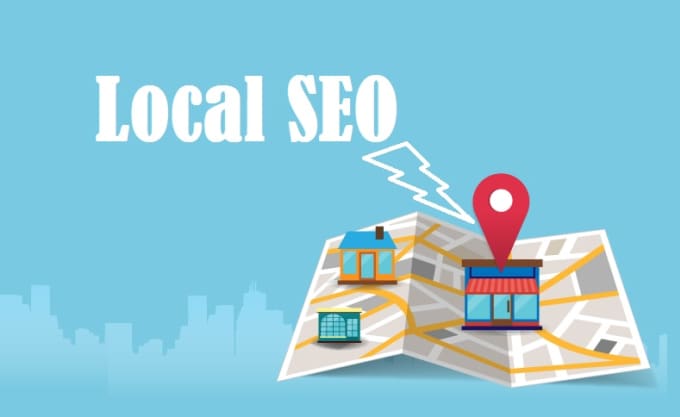 LocalSEO services or LSEO refers to a search engine strategy that focuses on making businesses and brands appear on top of local search results on Google, Bing, and other search engines.
Local SEO service offers an excellent opportunity to smaller and medium-scale business enterprises who want to consolidate their online visibility in the local market over a particular geographical area.
Google is the number one search engine that empowers small-scale businesses to consolidate latter's online presence through a local SEO Company.
What Are Local SEO Services?
Hiring an SEO services company from Vancouver is necessary to improve a firm's online presence over a particular locality instead of all across the country. These days, if you search for anything, Google will prominently display the search results in and around your locality.
People looking for a particular product or service on Google will obviously opt for the brand that offers the same within their locality. Take, for instance, medical services.
The emergency nature of medical services makes the position of a local SEO agency extremely important. If you are searching using the 'doctor near me' keyword, the agency can help you get on top of Google's result page.
If you search for the best dentist in Hyderabad, obviously, dentists and dental care practitioners who have a considerable presence over LSE will be benefitted because their names will appear on top of the users/patients' search engine queries.
The same strategy works for a restaurant and other typical services too.
What Is Local SEO Strategy?
An effective local SEO strategy is all about tying all factors together to make your products visible online using local search engine optimization services. Once your brand appears on top, your business reputation will also rise.
Meticulous Keyword Research: The primary step towards creating your local SEO strategy is to conduct thorough keyword research. It should be directly related to your line of business. Moreover, your targeted keywords should have considerable search volumes online. For example, if you own a restaurant selling pizzas, you must optimize keywords like 'Best pizza in my area' or 'pizza restaurant near me,' and so on.
You can use various keyword research tools like Majestic, Keyword Io, Google Keyword Planner, SpyFu, Moz Keyword Explorer, and many more.
Google My Business (GMB): You can easily activate your GMB profile by listing it online. Verify the information that you mention on your profile and integrate Google Maps searches into your GMB profile. You have to correctly enter some basic details like physical location, and service or delivery areas, name of your business firm, phone number, email address and website id to get started.
On-Page SEO: It is another vital component without which your LSE strategy won't work smoothly. On-page SEO strategy works by optimizing your landing pages and web pages keeping the relevant keywords in mind. Some examples of good on-page SEO techniques are: using full keywords in title/ URL, optimizing Meta tag and description, and choosing relevant keywords only.
Posting Online Reviews: Letting your customers write positive reviews about your brand or business is an excellent way to optimize your LSE strategy. Be responsive, and try to reply to all positive and negative reviews. Encourage your customers to post their feedback online. You must hire the best local SEO Company to optimize those reviews to boost your online presence.
How Much Does Local SEO Cost?
The answer to this question depends upon how many local SEO services you wish to opt for. However, choosing a professional local search engine optimization company with proficiency in digital marketing is always better.
You should choose a local search engine optimization agency, which has years of experience in digital marketing with a proven track record and success rate. They also charge a reasonable service and professional fee for their services.
On an average, Local SEO cost in India ranges from $200 to $500 or more depending upon the company and services you opt for. Small local SEO firms may charge less.
How Can I Win Local SEO?
As mentioned above, you must have meticulous keyword research, GMB profile, On-page SEO, and online review in place to elevate your position on local search results.
Apart from all these factors, social media optimization also plays a key role in devising a winning local SEO strategy that generates leads. If you create an interesting profile on Twitter, Facebook, and other social media channels clearly highlighting your products and locality, it works for you.
A local citation is another factor that can help you leverage your local search visibility. Try to get your products and services listed on local online directories and online classified websites.
Local SEO Services for Small Business
Local SEO services for small businesses are extremely crucial. When a small business has a better online presence and ranks well on local search engine results, it has full potential to grow more and improve its ROI as well.
In Conclusion
Every time we talk about SEO, only the internet and borderless world comes to our mind. But the real business starts from the locality where you are selling your products or services. More than 95% of people will go online to search for a product or service. It is why local SEO is so important. It is the best medium to connect with your prospective customers while enhancing your site's online credibility and reputation.