How Online Casinos Are Killing Land-Based Casinos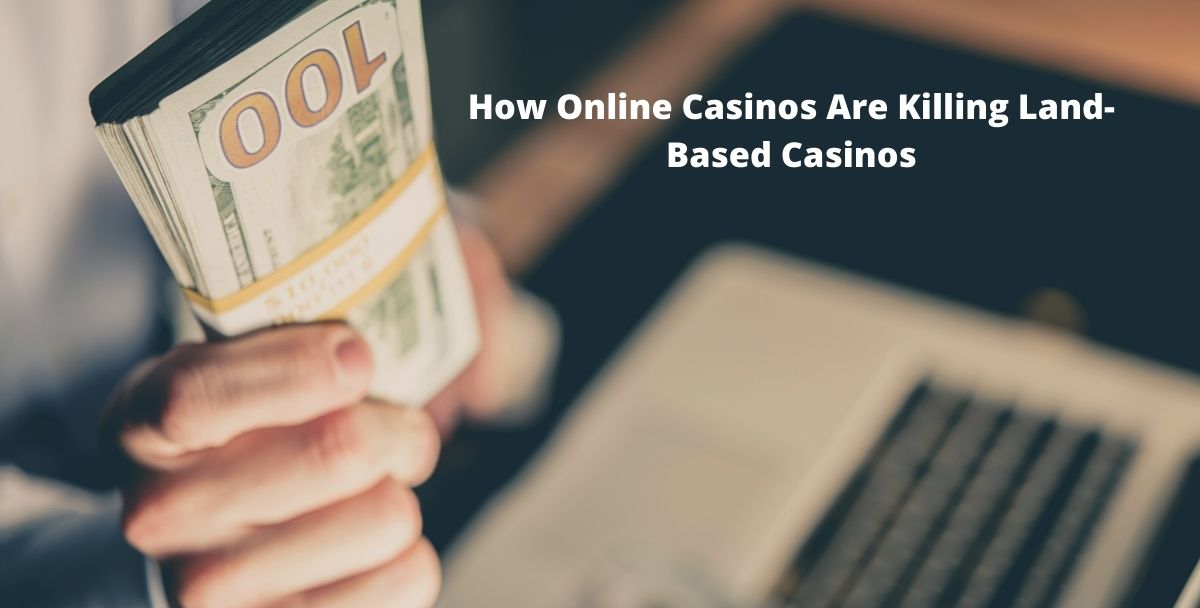 Online casinos have been available for many years and they are becoming increasingly popular. Land-based casinos on the other hand are not so happy about the huge range of online casinos currently available as it is beginning to damage their trade. The question is, why are online casinos killing land-based casinos?
Perhaps the most obvious reason why online casinos are proving so popular and damaging the future of land based casinos is convenience. How many people get home from work, especially on a weekday and want to travel to a land based casino? For those who have families, it is extremely difficult to find the time to leave the home to visit a casino. However, when playing at online casinos, you do not have to leave the comfort of your own home. In fact, you can even play casino games using a mobile device while cooking dinner in the kitchen. Plus, if you commute to work using public transport, you can play casino games on your mobile phone. This is extremely convenient and takes away the need of having to visit a land based casino.
Without high quality games, online casinos would never be able to compete with land based casinos. Fortunately, gaming development companies have been working hard to push the boundaries of what is possible in terms of online casino games. The result is live dealer games and virtual reality casinos. it will never be possible to fully replicate the experience of visiting a land based casino but having the opportunity to participate in games including roulette, baccarat, blackjack, and poker against real people and with a real dealer comes close. Some online casinos even offer a virtual reality experience, when you can walk in through the doors of a casino, look around the room and choose the game you would like to play. All of this is available on a home computer and it is easy to see why many people prefer to stay at home and play casino games.
Another one of the ways online casinos are killing land based casinos is bonuses and promotions. When you visit a land based casino and purchase chips, it is highly unlikely the casino is going to double the amount of chips they give you on your first visit to the casino. However, this is exactly what can happen when joining an online casino for the first time. The first deposit bonus is a good example and this will often give you a 100% matched bonus on your first deposit, sometimes up to the value of $1,000. That means, when making a first deposit of $1,000, you will actually have a total of $2,000 to use at the online casino. This is something which simply does not happen at a land based casino and free spins is another example of a great online casino bonus. A land based casino is never going to allow you free spins on one of their last slot machines but that is exactly what you can get when joining an online casino.