Investment Calculator l The New Age Investment Tool Everybody is Using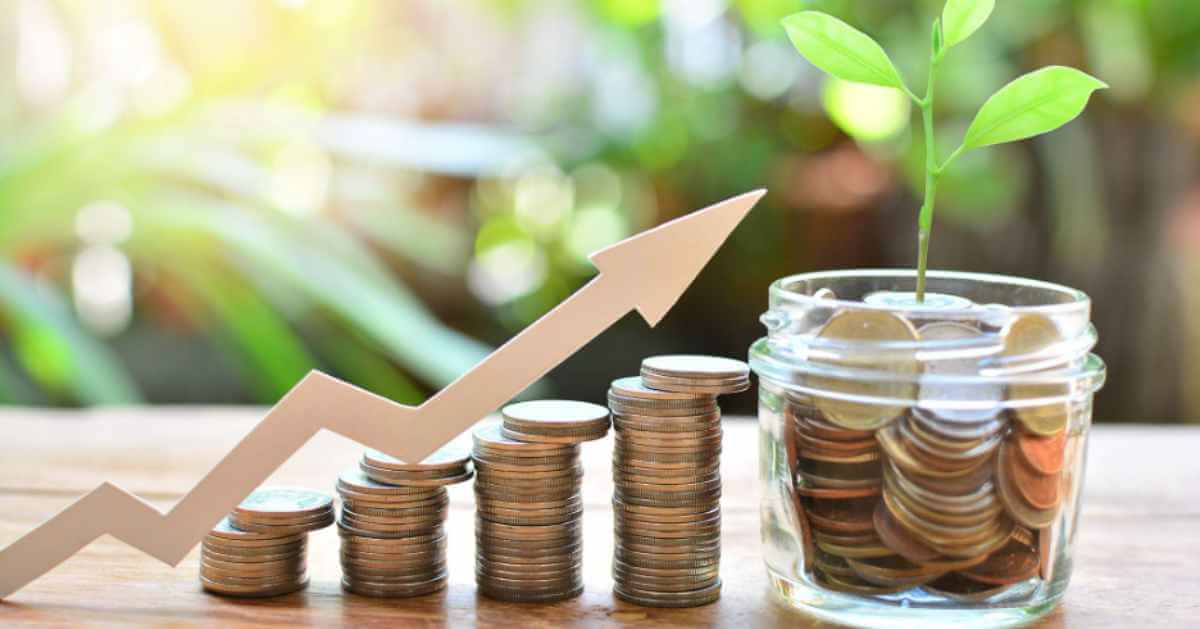 The term investment calculator is a financial tool used to calculate the effectiveness of an investment. Investment calculators are typically used to analyse the return on investments, determine the ongoing costs associated with investments, decide the payback period, and even evaluate an investment portfolio's performance. Investors of all kinds can use these calculators to simplify decision-making regarding their portfolios. 
Thank you for reading this post, don't forget to subscribe!
By using an investment calculator, investors can easily compare their current and potential investments, keeping them informed and helping them stay one step ahead of the ever-changing market.
How Investment Calculators Work
An investment calculator is a tool that can be used to accurately calculate the amount of money that someone can expect from a given financial product. The accuracy of the calculation depends on the accuracy of the data entered into the calculator by the user. Generally, the calculator requires information such as the amount of money invested, the type of investment, the length of time the money is invested, the interest rate, and any applicable fees or taxes.
Once this information is entered, the calculator will calculate the potential return on the investment, allowing the user to compare different investments and determine which will be the most beneficial. Some investment calculators can also be used to calculate the future value of investments that are already made, giving an accurate picture of both past and future performance. With the help of an investment calculator, one can easily make informed decisions when it comes to their investments and prepare better for the future.
Popular Investment Calculators
Popular investment calculators can be a valuable tool for any investor falling under the income tax slab, whether it's a beginner or a seasoned professional. These calculators allow investors to quickly and easily understand the risks and rewards associated with any type of investment.
In addition, popular investment calculators include return on investment (ROI), asset allocation, and rate of return calculators.
With ROI, investors can calculate how profitable an investment has been over a given period of time.
Asset allocation calculators help investors who want to divide their funds between multiple investments, such as stocks, bonds, and mutual funds.
Finally, rate of return calculators can help investors understand the return on an investment they've put their money in, such as a property or a business venture.
These popular investment calculators can help investors take control of their financial future by making wise, prudent investments.
Source: Shutterstock
Advantages of Investing with Investment Calculators
The top three advantages of investing with an investment calculator are:
Using an investment calculator can help track and optimise your investments to maximise your investment returns. This will permit you to save more money over time rather than simply saving a fixed amount each month.
Investment calculators allow investors to assess their risk tolerance by evaluating investments against different potential outcomes. This helps inform your portfolio construction, ensuring that you are making the best decisions for your goals.
Investment calculators are designed to make it easier to analyse investments and plan for the future. They also simplify the process of diversifying your portfolio, allowing you to quickly identify the best investments to maximise growth while minimising risk.
Conclusion
Investment calculators are a major asset for those trying to make wise decisions with their money. It allows you to quickly calculate your return on investments and compare different options side by side. Each person's situation is unique, and an investment calculator can make a stark difference by helping to shed light on the best alternatives. It also takes the guesswork out of an investment decision, leaving it to sophisticated algorithms that objectively assess the best opportunities. Furthermore, an investment calculator saves time and effort by providing an instant answer to an otherwise long, difficult and potentially hazardous decision. Consequently, any serious investor should include an investment calculator in their toolkit.It is apparent that using an investment calculator is the logical choice for the modern investor, who demands reliable and accurate results. The investment calculator is the perfect solution for anyone hoping to make informed decisions and make their money work for them. With the ability to quickly compare different options, the investor can be sure to make the best decision given their situation. Moreover, the time and effort saved can make a huge difference in the profitability of the investor's portfolio.