Game Changer: How internet betting has changed the sports betting scene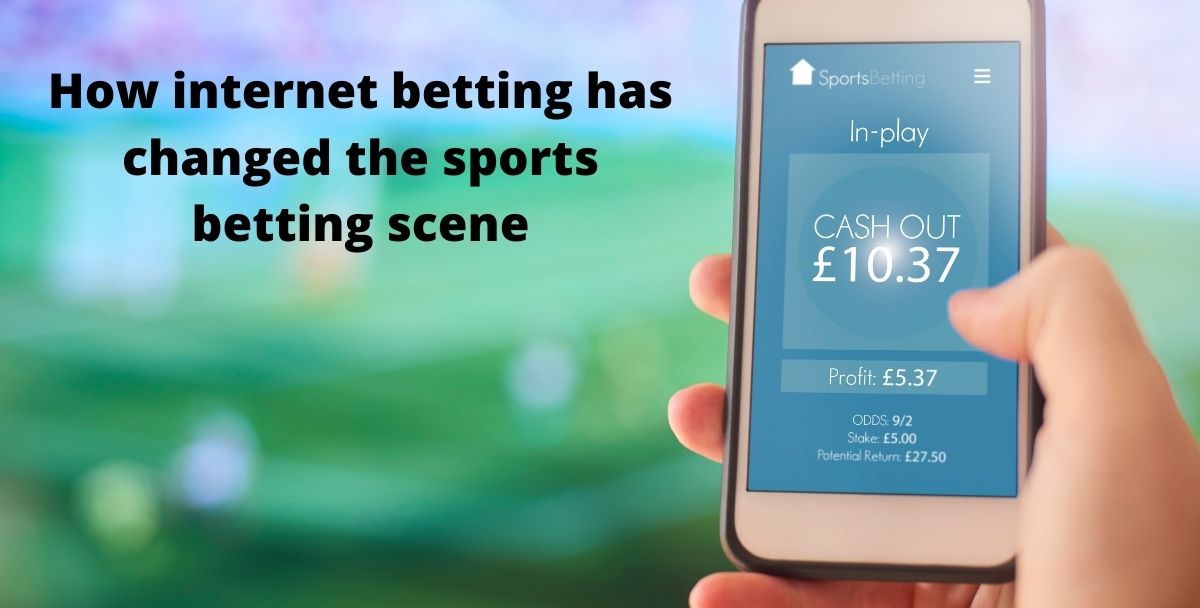 There is no hiding from the fact that the internet and the digital era has had a huge impact on the sports betting scene, but it may have been rather difficult to see just how much of an impact it had on the whole when the internet first became available.
Naturally, the technology that has been made available over the decades since it was first introduced has continued to improve at an incredible rate of speed and has continued to allow sports betting punters to use their devices for all of their betting needs.
Of course, the availability of the internet on mobile devices has allowed users to quickly be able to download apps, browse a plethora of different sportsbooks for the best sports betting odds in an instant, whilst also allowing them to live stream the sporting event that may have had a bet placed on it.
Here are just some ways in which sports betting has changed in the digital era:
Lower betting margins
As mentioned slightly earlier, punters now have the ability to be able to search for the best sports betting odds from the palm of their hands due to how sports betting has changed in the digital era. Of course, this was once something that was not available and the only way to go and bet was in person at a physical bookies establishment, such as a shop.
The introduction of internet betting was a huge game-changer for those involved, as it meant that betting margins would get lower, as the amount of competition that was available had continued to increase, therefore providing punters with competitive betting odds wherever they looked, rather than having been stuck with just one choice.
Access to data
Everyone knows that odds are set and provided based on the data that has been made available. The rise of the digital era has only allowed sports betting fans to be able to access that data themselves, as well, as they look to try and find all the best pieces of information, the latest stats and the trends that may have happened in the past when betting on a sporting event.
The amount of data that is available via the use of the internet is phenomenal and is incredibly wide-ranging, meaning there is accurate data for almost any sporting event that may take place in any country across the world. This means there are more opportunities for bettors to place a wager.
Promotional tools have increased
If the digital era has managed to do anything for the world, it is that it has essentially made it a lot smaller and easier to reach and contact people. Of course, social media networks and platforms have shown that to be the case over the years, but sportsbooks have also been able to take advantage of it, as well.
Operators are able to easily reach their target audiences via the internet and be able to offer appealing promotional offers that they would not have been able to do when the digital age was new or did not exist.
With the continued evolution of the internet, sportsbooks were able to continue to offer better and bigger bonuses and promotions that could differ slightly from their competitors, thus trying to give them an advantage and a potential edge over their rivals when trying to attain new clients.
All-in-one platforms
Arguably, one of the biggest game-changers to the betting industry as a whole and why internet betting became as big as it did and continues to grow at the rate that it currently does is down to the fact that iGaming operators are able to provide users with all-in-one platforms.
Betting on a variety of different things in the same place was a rather difficult task prior to the digital era, whilst it also made it virtually impossible for many, as well. Factors such as geography and location may have made it hard, whilst a betting shop may not have been located near a casino for those wanting to bet on a sporting event and then play a table game such as blackjack.
However, the introduction of all-in-one platforms on the internet eliminated those problems in an instant as bettors are now able to do literally anything and everything they want in regards to gambling all in one place, and without having to physically go somewhere.