How to Solving error 0x80080008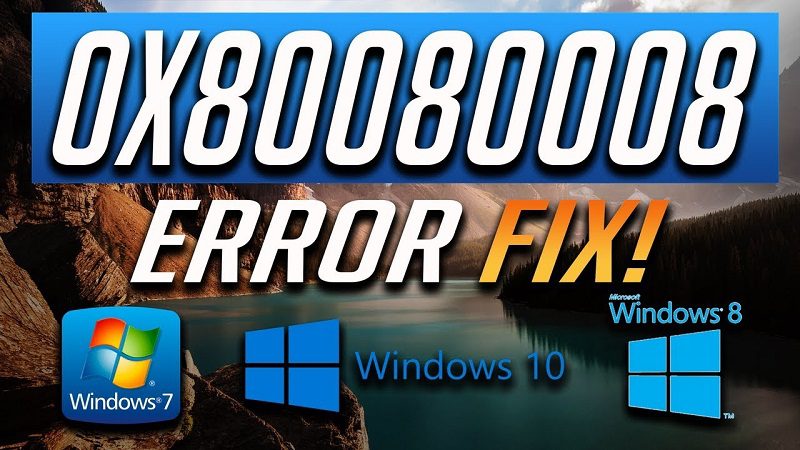 Recently most of the windows 10 users were facing this issue while trying to update they were getting an error 0x80080008 and the installation got aborted, this is really irritating a lot of users and this error 0x80080008 is not only to systems but also to mobile phone users with windows 10, this was making many users not make updates to their windows, so it was found that this error 0x80080008 is coming during the installing process, and by running windows update troubleshooter then the issue will get fixed for that time and later after restarting this error will again coming up with a text like corrupt or service registration is missing.
Thank you for reading this post, don't forget to subscribe!
What is error 0x80080008?
So coming to the error 0x80080008 we got some research on it and made some note of analysis over this issue, CO_E_SERVER_STOPPING is the error 0x80080008 we are talking about and it means soon after being invoked the object server got terminated, so this error is leading to the result of Wups2.dll file of the latest version included in the windows update.
Analysis on error 0x80080008:
So got our keen research over this issue about finding all the reasons and factors that are being to add up with the result of this error 0x80080008 and after checking all the ways in our analysis we got the list of the causes that are making problem to update windows. And here got to share you with the resolving methods that can fix the error 0x80080008 easily on our systems.
Solution 1: Service Restarting
Here we got go with restarting the windows update service using command prompt and by making some of the suitable changes we can simply fix this error 0x80080008, so here comes the step to step analysis on sorting out this error 0x80080008.
Step 1: We need to type cmd in the search box start menu, so here we need to right-click on the command prompt and here we just need to select Run as administrator. Later we got to accept the UAC prompt here.
Step 2:  Now we got type some commands in the prompt, they were
>net stop bits
>net stop wuausery
>net start bits
>net start wuausery
So by typing all these commands in the prompt we got to make them run.
Step 3: So now we got to run the windows update again and we need to check whether the problem is resolved or not.
Solution 2: Using External Help
Non-advanced PC users may prefer to use an external app or help of IT-support to solve their PC errors including the error 0x80080008. There are many apps and services that are designed for that like Auslogics or Outbyte tools that also include 24/7 IT-support service.
Solution 3: Device Rebooting
So when coming up with devices like mobile phones which are using windows 10 here we can't be able to do all these command settings and we got to go with making some important changes like need to reboot the device or the mobile phone which is running with windows 10 and having this error 0x80080008, so we can make this error got settled by just making some changes with rebooting the phone and here we got to go with tracing out the whole device by just clicking on the application available in the phone to scan for any updates and the then this device need to detect that update and allow that to go with the latest version to get windows 10 update.