How to Keep Your Office Running Efficiently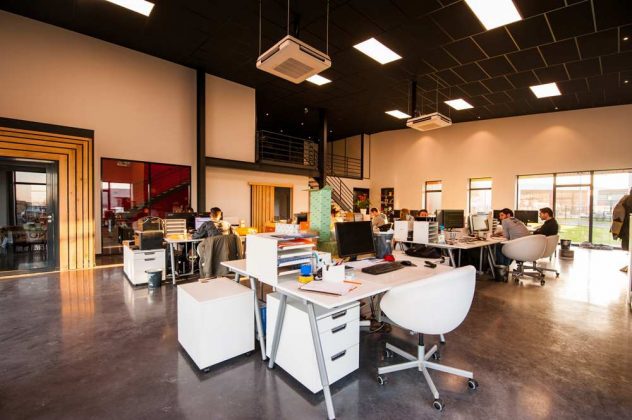 An efficient office is important for any business, but it's not always the case that our offices run smoothly. If your office is a little chaotic, then perhaps it's time to take a look at the way you are running it and see if you can make some positive changes.
Here are some ways you can keep your office running efficiently.
Keep Track of Your Budget
Whether it's pens and paper or high-tech equipment, there are always things that you need to be spending on when it comes to your office budget. If you're not keeping a close eye on this, then it's easy to lose track and not optimize your purchasing.
You want to be spending your money on the things that are going to make the biggest difference for your business, so make sure you're budgeting well. It's worth reviewing this periodically to make sure you're buying the right things.
Get the Right Equipment
No matter how talented your staff is, they can't do their best work unless they've got the right equipment.
You put a lot of time into making sure you've got the right team, so back that effort up by ensuring they have the right tools to do the job. This can be a costly investment, but with a good technology plan, you can make sure you're prioritizing your business needs and getting the equipment you need when you need it.
The wrong equipment is a big cause of inefficiency, so make sure you're planning ahead when it comes to technology.
Fix Things
Just because something is broken doesn't mean you have to throw it away. Modern businesses can be quick to replace items such as computers when they can be easily fixed in reality.
With an electronic parts datasheet, it's easy to find the parts you need, and you can quickly fix simple problems around the office. This can save you a huge amount, in the long run, giving you more money to spend in other areas.
Create a Staff Calendar
It might not be the most high-tech idea in the world, but creating a staff calendar can have a big impact on your efficiency. There are lots of different applications where you can create a calendar online and get a good feel for what's happening within the office.
To get the most out of your business, everyone needs to work together as a team, and that's much harder when everyone is doing their own thing. When you've got a clear calendar, it facilitates collaboration and helps bring your team together.
Make the Most of Your Space
You're paying good money for your office space, so make the most of it.
Ensure it's set up to promote efficiency and give your staff everything they need. For example, there's no point in having someone who spends lots of time making photocopies at the other end of the office from the photocopier.
Plan your office space out to offer the most benefits possible to your staff.