How to choose an IT support company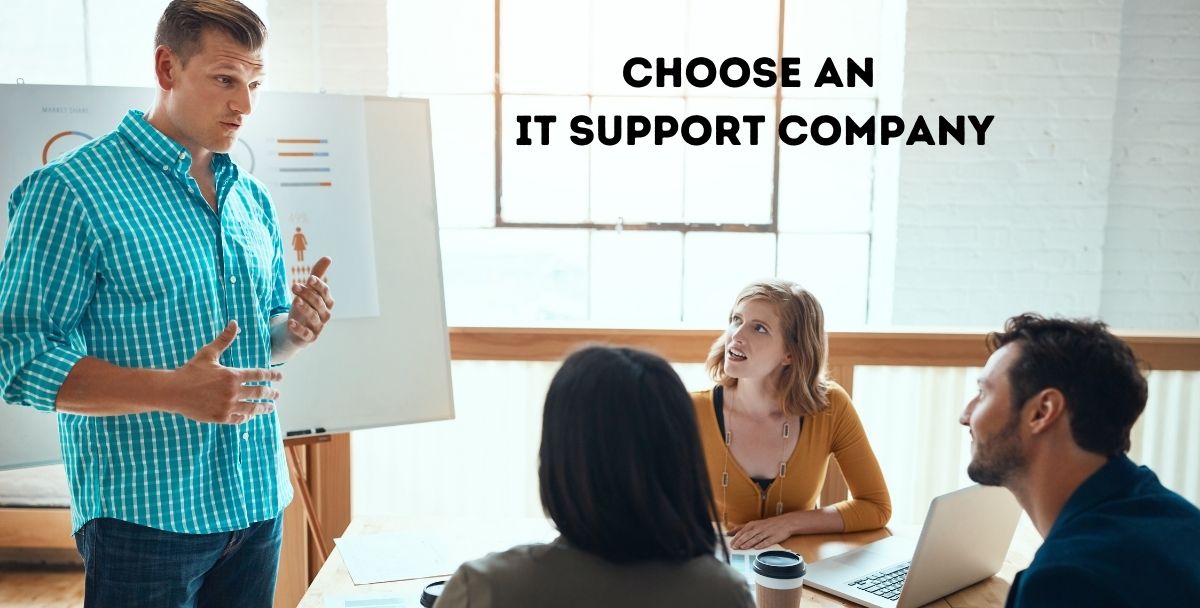 Many businesses and organizations have realized how important IT is to them. This is why more and more are investing in their IT systems and support. Some companies can manage to have an in-house team, but many businesses don't have enough money and resources. You can still have a professional working for your business or organization without having to spend much. Hiring an IT Support company is the best option for those looking for professional help. You will be dealing with a company that has a team of IT professionals with years of experience.
Thank you for reading this post, don't forget to subscribe!
There are many benefits you can expect to get when you hire an IT Support Company. Some choose to do everything themselves because they want to cut down on the costs, but this doesn't always turn out the way they expected. Leave this work to professionals so you can focus on the core services of your business. There is no need to affect the other parts of your business dealing with something that can be done by a professional. It is going to take you a lot of time to know the problem and fix it. Professionals do it daily, and there is a good chance they know the problem the moment they see it. They will know the best approach to deal with the problem once and for all. Below are some tips to help you choose an IT Support Company.
Quick response times
One of the most important things you have to consider when hiring an IT support company is their response time. If you choose to go with a company that isn't able to respond to the problem fast, then it makes it harder for your employees to remain productive.
Make sure you ask the company how long it takes them to respond. If a computer stops working, ask them how long it will take before they get there and fix it. It would help if you also found out the time it will take them to fix the problem.
Repairs and advising
Some people think that IT support is all about repairs, but there is more to this. When you want to hire an IT support company for a small business, make sure you choose a company that offers both repairs and advising. They also offer advising services to businesses that don't have IT departments.
Finding a company that guides your business will benefit you a lot because you will be prepared better when implementing technologies in the future. They will inform your employees of ways of dealing with the smaller issues and recommend the best equipment for your business.
Team of Experts
One of the biggest benefits of hiring an IT Support Company and getting IT support services by RMCSNet.com is you access to many professionals without paying a lot. They have teams with each of the employees specializing in a given area. This allows you to have some of the best experts in the different areas you need help with. When choosing a company, make sure the team has qualified professionals who will provide you with the best possible service. Please don't waste your time and money in a company that has not been trained to deal with IT issues you commonly deal with.
You want to have peace of mind after hiring the company. With the right company, you will have peace of mind knowing the issue is going to be fixed by an expert. Choosing the right company can be stressful, but it will be worth it in the end when you get the right company.  You will have access to a team that has the qualification and experience you need. Ask the companies to provide you with the qualifications of the team. If they have a highly trained team, you can expect to have an easy time dealing with them.
Available 24/7
No matter the type of business you are doing, you will need IT support that offers 24/7 services. This is even more important for those businesses operating all hours of the day because a problem can come up at any time.
Even if the business is not operational all day, it is important to have someone monitoring your network 24/7 to make sure things are good and will remain that way when the business opens. If the network is not being monitored, then you can end up getting to your workplace in the morning and realizing that there is a problem that has to be fixed before you get started with the day's work.
Creating a budget
You need to have an idea of your IT budget. The company can then let you know what you can do with that amount and the best amount. They have their accountants you will work with to come up with the best budged basing on your earnings. This way, you end with the best equipment and services for your budget. You will then increase the budget with time to get even better equipment and services.
The reputation of the IT Support Company is very important because it will help you determine whether they are the right fit or not. Check out customer reviews to see what past clients are saying about them. You will have an idea of what it is like working with the company.