How Streaming Can Help You Relax While Traveling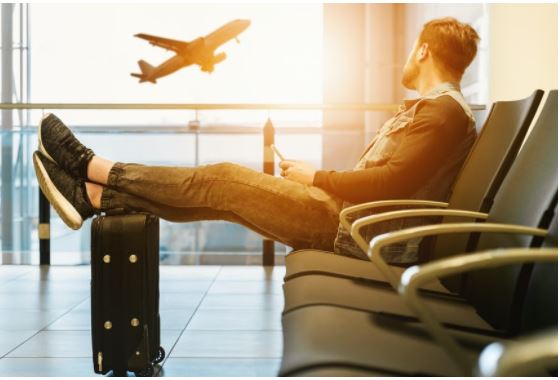 Are you planning a trip abroad? Well, it's time you get the break you deserve. Traveling is refreshing as it helps you escape the monotonous routine of daily life, leaving you feeling energized and young again. If you want some time to unwind and rejuvenate, traveling is a great option. 
But, for those who become tired while traveling, and feel like they have achieved their goal after landing at the airport, we have an idea for you. If you cannot manage to relax while traveling, then streaming will help you get relaxed and freshen up. 
While traveling, most people think the only form of entertainment they have is music. Streaming feels like a hassle, but not anymore. Online streaming services like Netflix, YouTube TV, HBO, and more have made binge watching a lot easier. 
Now, you can have access to thousands of titles at a single click from anywhere in the world. Take YouTube TV as an example, it has over 85 TV channels with on-demand shows and movies. So, you can watch basically anything you want. You can now get YouTube TV in Canada, US, UK, or anywhere else where you are traveling to. 
How to Stream Your Favorite Shows While Traveling Without Missing Out on the Adventure?
Most people believe traveling is a technology detox, when it doesn't have to be. Sometimes, looking out the window to absorb the natural beauty can be a bit boring. And, let's not talk about the long traveling hours and flights. Assume you are on a plane, you pick up your phone and stream your favorite show or movie on the go. Isn't it the best!
If you crealy plan your day out, you will see there are many gaps, where you mindlessly sit around and do nothing. Now, imagine how relaxed you could be when you have a cup of tea at the end of the day in your hotel room with your favorite movie or show streaming on your laptop, TV or phone. 
While traveling you only need your phone, or a tablet to binge watch your favorite shows and movies. That will keep you entertained through the boring rides, day ends, and more. 
Download Your Favorite Shows 
During our normal days, we are so engrossed in our daily life, juggling between work and life, that we miss out on the latest series, and episodes. Well, luckily for us, traveling is the perfect time to catch up on those stranded series. 
Most streaming services like Netflix and YouTube TV offer cloud DVR storage that lets you download movies and shows to watch offline. This comes in handy because while traveling, you cannot ensure Wi-Fi connection to stream online. 
So, plan ahead and make sure to download a list of movies and shows you want to watch and binge watch whenever you are bored on your vacation. This way you can make the most out of your vacation. 
Best Shows and Movies to Stream While Traveling 
If you are not sure about what movies and series to download, here is a list of some popular titles that you can binge watch while traveling:
An incredible Spanish crime show that revolves around two massive heists led by a school professor on the Bank of Spain. 
It has 3 seasons and 36 episodes in total. 

A sweet 'find yourself' movie that will inspire you to travel and make the most of it. It's about a story of a woman who realizes how unhappy her marriage life is and decides to travel around the world. 

One of the best romantic movies of all time. It revolves around a writer who goes to Vienna and ends up helping a woman find her lost love, traveling around in Tuscany. 
Undoubtedly the best show ever created, full of magic, adventure and dragons. If you love fantasy fiction based in the old times, Game of Thrones is perfect for binge watching. Every single episode is full of drama and mysteries. 
The series has a total of 8 episodes. 
If you haven't already seen the all-time best sitcoms ever made, now is probably the best time. If you want light entertainment with comedy, Friends is a great choice for you. It has more than 200 episodes that you can binge watch on to keep yourself entertained on a boring journey.  
Conclusion 
Traveling is absolutely the best, but its not for everyone. It's the journey that may overwhelm you throughout the vacation. But you can make it enjoyable and relax with streaming. With the shows and movies mentioned above, you can keep yourself entertained and make the journey memorable. All you need to do is select a movie, hit the start button and relax to prepare yourself for the next day bringing adventures.