Home Office Setup Guide: The Best Gear for Working at Home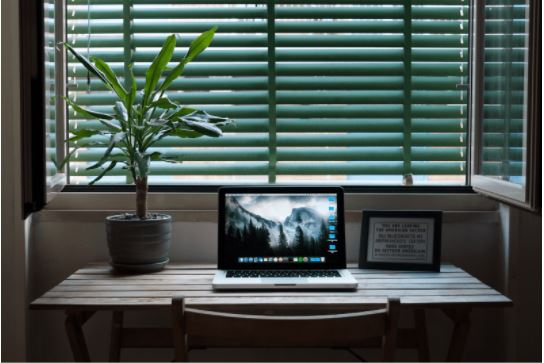 Working from home has transformed many people's lives for the better. Of course, it's not for everyone. Today though, it seems that the majority of people would like to do some work from home. So how are you going to set up your home office for those few days every week? You need to make sure you're comfortable and that you have the right equipment. However, you need to decide what works for you and if you're one of those people who's going to go all out and create a 6 monitor setup. 
Thank you for reading this post, don't forget to subscribe!
If you think about it, sitting in a building with a bunch of strangers between the hours or 9 and 5 is a little crazy. Wouldn't you rather balance your time with friends and family whilst still contributing to the wider economy? Of course, not everyone can work from home as some jobs, particularly industrial ones, require physical presence. Moreover, not everyone likes working from home. Perhaps they don't have the space or enough quiet time for them to do their work effectively. Nevertheless, let's see how you can maximize your home office.   
Working from Home 
Studies now show there are great advantages of working from home. Naturally, like everything, you need to be aware of the disadvantages and the key themes are as listed below: 
Improves productivity and wellbeing

Provides flexibility

Be aware of possible distractions 
Productivity and Wellbeing
We all have a different rhythm. Some people are morning people and others get an energy boost towards the end of the day. There are also introverts amongst us who like quiet time. Compare this with the extroverts who can't seem to ever stop talking. All this diversity is what makes humans so special and how we create strong teams. For this to work though, we all need to honour our energy levels and balance our commitments and workload accordingly. The best way to do this is to find the right blend of working from home and working from the office that works for you. Studies have then shown that productivity increases as well as your mental wellbeing. 
Flexibility
Clearly, working from home allows you to manage your day as you wish. Perhaps you need to pick up your kids early in the afternoons or you like to walk the dogs late in the morning. You can now plan your day exactly as you want when working from home. 
Potential Distractions
Homes aren't traditionally designed for working. On the contrary, they tend to be for family and friends and general entertainment. It's therefore very difficult sometimes to step away from that mindset into a work mode. Distractions could be anything from family to games and TV or even the fridge. How many times do you find yourself absentmindedly walking to the fridge to see what's inside? Being aware of these distractions is the first step in not letting them overwhelm you. 
How to Set up your Office
Style and comfort vary for everyone and you'll know what works for you. Make sure you've covered the key areas though: 
Technical equipment

Space and comfort

Monitor 
Technical Equipment
Naturally, you need a computer or laptop with the right speed and memory size for the work you do. It's worth noting that most people now have at least 2 screens, if not more. Have a think about whether you want to start creating a 6 monitor setup because this will dictate the kind of computer or laptop you go for. 
For multiple screens, you need to make sure that you have a solid state drive and, ideally, 16GB of RAM, although 8GB can also work for most. If you're assuming the capability of a desktop though, because you work with many applications and web pages, then 16GB is probably your minimum. For a multiple monitor setup, you also need to make sure you have a good processor of at least 2.8 or 3GHz or with a multiple core. Furthermore, you'll need a Graphics Processing Unit (GPU) of at least 3GHz for a 6 monitor setup.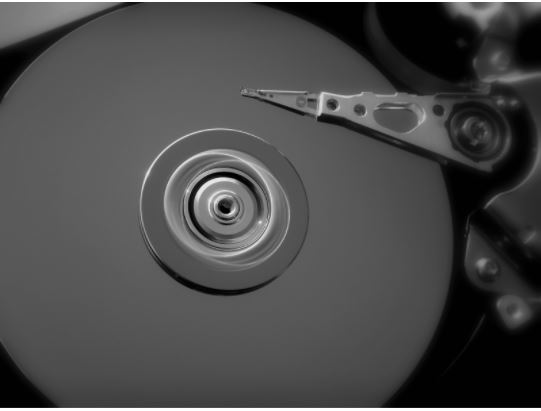 Space and Comfort
The size of your desk will be dictated by whether you go for a 2 screen approach or a 6 monitor setup. You might also want to have a think about your cables and how you want to hide them or tuck them away. Check out accessories or even think about doing some DIY holes into your desk. Last but not least, consider getting a good chair. Ergonomics is vital to avoid any repetitive strain injuries. If you suffer from these, you can also look at moveable desks so that you can change from sitting to standing during the day. 
Monitor
The fun part is working out how many screens you want to go for. Virtually all professionals benefit from multiple screens due to improved visibility of workflow. In terms of image and resolution, there are 3 main LCD displays currently available with the cheapest and most widely used being the Twisted Nematic (TN) panels. This will support most professionals, including traders. However, if you're a gamer then you might prefer to invest in Vertical Alignment (VA) or In-plane switching (IPS) panels due to their higher image quality and resolution.
Final Thoughts on Working from Home with your 6 Monitor Setup 
Setting up your home office can be great fun and buying tech is exciting. Have a think about the long-term though and if you're likely to want a 6 monitor setup. In that case, you'll probably prefer to go for tech that's at the higher end of the range. However, even a 2 screen layout is hugely beneficial and you'll feel more than professional in your beautiful home office environment. Combine that with a good layout and ergonomically optimized chair and you might even reconsider your days in the office. You never know…