Diamond Painting For Home Decor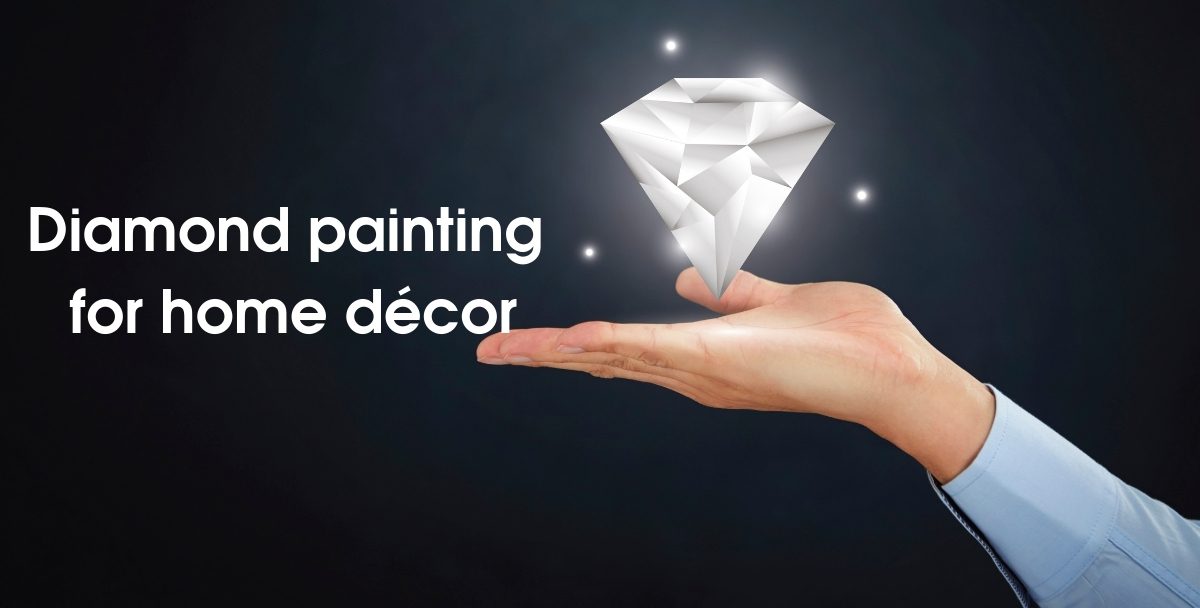 These days' people are very conscious about how their home looks. Homes are decorated with many decoration items such as vases, paintings, lights, showpieces, lamps, flowers, etc. These things add beauty to our home. What if we decorate our homes with something that is already our hobby? It would really be a fun thing to do. You can decorate your home easily with diamond paintings you make. This will not only make your home look beautiful but also it is most likely to reduce your stress, enhance your creativity, and make you physically active. Every person who visits your home is absolutely going to love your designs.
When we buy paintings, many times we do not get what we desire. For instance, if you are a music freak and want something that just takes everyone's heart away when they glance over it. Then you should just take out your diamond painting kit, get a canvas of your choice, fill in the canvas with diamonds and you are done with the most amazing painting to be hanged over the wall of your room. All you have to do is to get it framed and then it would really look cool. The best thing about diamond painting is that you can make anything you want; either it is your bedroom, kitchen, living room, dining room, etc. Not only diamond painting enables you to make paintings of your choice, but also it is more likely to make your paintings look unique when placed anywhere in your home or even office. As far as it is concerned with the office, you will have to choose some professional canvases.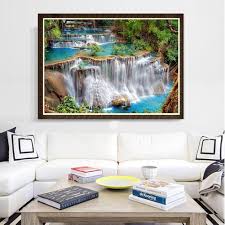 The most amazing bit about making a Diamond Painting for home décor is that you simply would not require any earlier encounter to start as a painter. Individuals who truly cherish making paintings, but think it as a time-consuming process to learn can be benefitted much from this painting method. All you need is just a single attempt at diamond painting and you will be know all the rules, tips, and tricks about diamond painting by yourself. Moreover, your painting will be ready in an hour or perhaps two by applying the colorful diamond stones to your luxuriously pigmented canvas painting. In the end, you will be holding a vibrant, shiny, and visually dazzling mosaic diamond artwork.
How to start making a diamond painting for home décor?
Whenever we learn to make something, we need to follow some specific steps in order to make a good end product. For this reason, we also need to follow some steps that will guide us to make astounding diamond paintings. The steps to diamond painting are really basic and simple. You are going to understand everything by just giving these steps a single read.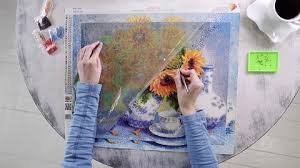 Step 1: The first step is really basic. It just requires you to unpack your magical diamond painting kit. Unpacking the Diamond Painting Kit would be so much fun. Your kit will have a canvas, diamond drills, tweezers, wax pads, a tray, and a pen. With this stationary, you are completely ready for an exciting experience.
Step 2: The second step is just about finding a good place to make your painting. Make sure the place you have chosen to make your painting is dry and clean.
Step 3: Now, it time to take out the diamonds. Grab the tray that comes with your kit. Pour your diamond drills in it and go for the next step.
Step 4: This is the most awaited step. You are about to begin making your diamond painting in this step. You have to use the pen that comes with your kit. Take out the wax and apply the wax to your pen.
Step 5: Wax makes it easy for the diamonds to get stuck to the pen. Place the applicator on the diamonds you have put in the tray.
Step 6: This step only involves matching the diamonds you picked via an applicator to its corresponding symbol on canvas. Repeat steps four, five, and six until you are done filling whole the canvas with diamonds.
Step 7: By the time you reach this step, you would be done with your diamond painting. Get your painting framed from somewhere, or you can also frame it yourself and hang it on the wall. It would seem cooler if you write your own name on the painting or frame.
In addition to these steps, you need to apply some other tips and tricks for getting a fuller and beautiful diamond painting. When choosing diamond drills for your painting, always try to get square diamond drills. They help you to come up with a fuller painting. In addition to this, do not take out the canvas covering all at once. It will affect the stickiness of your canvas sheet. On the contrary, you can use baby wipes to make your canvas sticky. Moreover, if you get any creases on your canvas, try to remove those creases by putting heavyweights on it.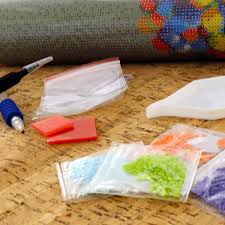 As long as it is concerned with buying the best quality diamond kits, then you don't have to worry a lot about it. You can get your favorite diamond kits from Diamond Painting. Art, Diamond painting bliss and Paint with diamond. art . These are the three most authentic websites to buy good quality diamond painting kits. They have got many perplexing collections of diamond painting and you can find a vast variety of diamond painting kits and canvases when you visit these three websites. Furthermore, their shipping strategy is unique from all other websites. You do not have to worry that you will receive any damaged or broken product from them. Even you won't get any creased canvas from them.
Consequently, diamond painting is a modern form of mosaic painting and it also you to come up with many creative designs. All you need is a good quality kit and a clean workspace. These paintings can be used for decoration purposes, and it really turns out to be an amazing experience. So, you should try this at least once.