Dash vs. Ripple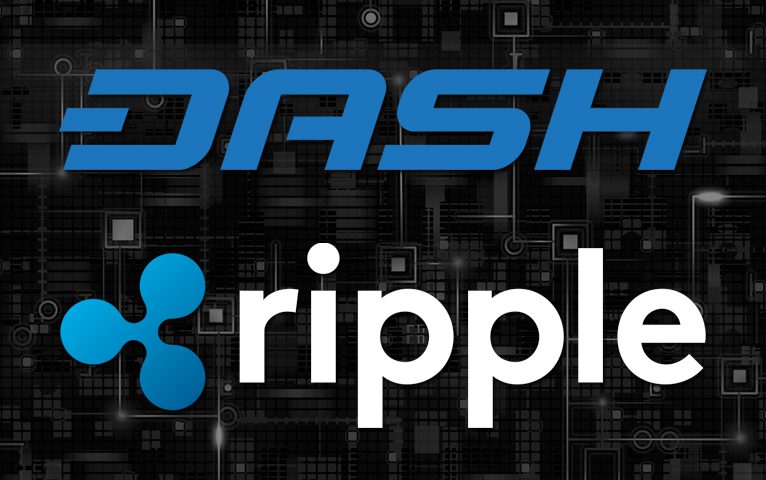 Cryptocurrencies have taken space in the financial market and have been dominating the scene for a while now. Every day, there is something to read or watch about cryptocurrencies, peaks in prices, new projects, new developments, etc. They don't stop making headlines.
Thank you for reading this post, don't forget to subscribe!
Dash and Ripple are both successful projects that were developed to try and find solutions to common Bitcoin's issues. For a long time now, Bitcoin has been the market leader, but Dash and Ripple have grown trustworthy platforms that are much smoother and faster. In this article, you will learn the difference between these two and how each stands out in the Cryptocurrency world.
Dash is based on the blockchain, while Ripple uses its own protocol to authenticate transactions. You can learn more at bitcoingamblingreviews.com. Before we describe the differences in detail, it is important to understand Dash and Ripple individually.
Understanding Ripple
Ripple is popular in the cryptocurrency industry, and the term is used interchangeably to refer to a platform and a currency. Dash, on the other hand, is a protocol that allows users to complete quick and cheap transactions. Ripple, unlike Bitcoin, does not have a blockchain and uses the Ripple Protocol Consensus Algorithm to authenticate transactions.
Recently, Ripple has been showing the potential to reach a high value making it a viable option. This is because of its structure having a built protocol where people can complete any transaction in no time. This makes more people warm up to the idea of adopting it.
Understanding Dash
Dash is digital cash that the users can utilize for different things. In simple terms, it is a cryptocurrency that presents a perfect and seamless way of sending money over the internet without having to deal with intermediaries.
The Dash project is open source and works as a peer to peer (P2P) focusing more on privacy. It has a team of nearly 50 people who work around the clock to improve the protocol, making it seamless without worrying about privacy issues. Basically, Dash is a project aimed at improving Bitcoin's shortcomings.
Dash and Bitcoin have a lot in common, but Dash has a few improvements that make it seem better than Bitcoin. Using Bitcoin's model, Dash came up with its cryptocurrency, which is stored in a Dash wallet. You can use Dash to make investments or buy things online. It runs transactions over a blockchain network, just like Bitcoin. However, Dash is significantly faster and more private compared to Bitcoin.
Another way to understand Dash more is by evaluating the transaction fees. Dash fees are significantly lower compared to those of Bitcoin. Also, Dash master codes function like Bitcoin's, but they need to offer a service to the network. Buying Dash is simple, and you only need to get a Dash wallet, address, and registration.
Dash vs. Ripple: Comparison
Efficiency
Both Dash and Ripple are efficient, but the level of efficiency differs. Ripple runs smoother transactions and has proved its worth to several world banks that have adopted its blockchain technology. Dash, on the other hand, has the benefit of quick and anonymous transactions that is lacking in most cryptocurrencies, including Bitcoin. The master nodes Dash uses help provide these services while motivating users to balance their e-wallets.
Design
The design of Ripple is super simple and straightforward for smoother transactions. Based on Bitcoin's simple designs, most users agree it is seamless and easy to figure out. Dash, on the other hand, has influenced a point-of-sale market with its planned tie-ups. The design is based on advanced blockchain technology, assembling 11 different algorithms.
Transaction Charges
Ripple has recorded lower transaction charges compared to other cryptocurrencies making it a lucrative investment. However, those of Dash are significantly lower than those of Bitcoin. In this case, if you are looking at transaction fees as a major factor, you might want to stick to Dash.
Popularity
Ripple has built its name out there and is considered one of the world's top 5 cryptocurrencies. Having gained the trust of several world banks, there is something to talk home about with Ripple. Dash, on the other hand, is quickly growing in popularity and is one of the top 10 cryptocurrencies in the world. This shows they are both high up in the market and do not compare much based on efficiency, design, and profitability.