Cloud Telephony: How it Works and Why Even Small Businesses are Using It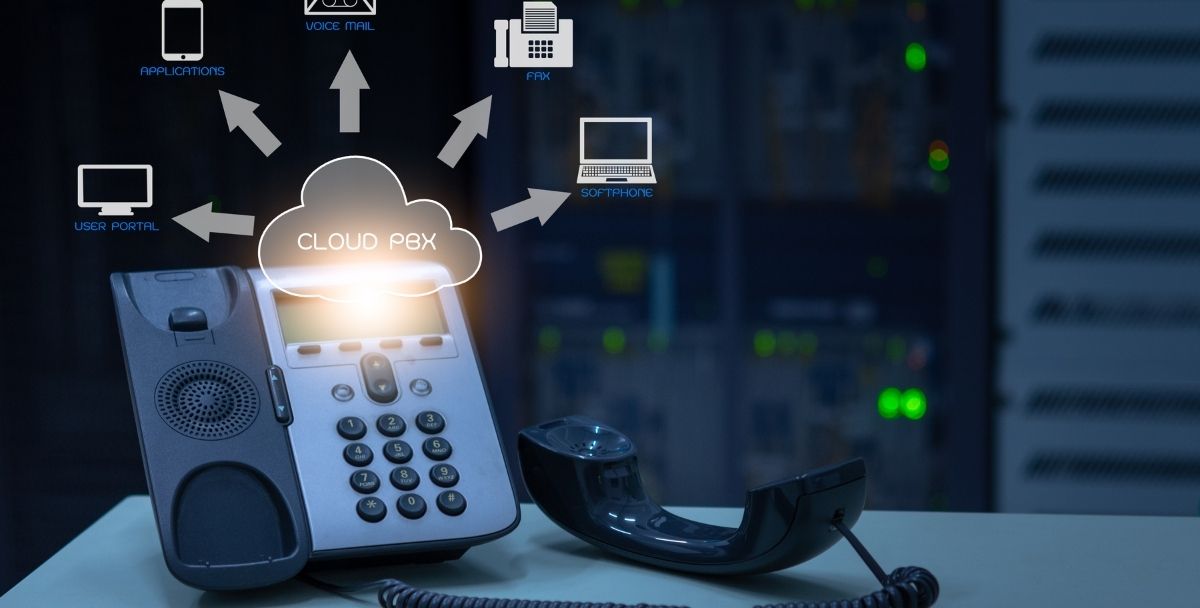 What is Cloud Telephony?
Cloud telecommunication is a telephone device that works via the web. A cloud phone system is another name for it. It assists you in migrating your corporate telephony system to the cloud.
Thank you for reading this post, don't forget to subscribe!
Cloud technology improves the efficiency of your corporate communications and scales with it. Whether you're growing your staff, creating additional facilities, or recruiting freelancers, cloud communication helps speed up the process simply and at a lower cost.
A UCaaS solution is a sort of cloud phone. UCaaS stands for "unified communications as a service," which means it combines digital communication platforms and teleconferencing.
You won't simply relocate your calls and messages to the cloud with modern telephone lines; you'll also integrate it with virtual conferencing, online chatting, CRM, and other business operations.
How does Cloud Telephony Work?
A cloud telephone company handles digital communications. Your company provides various forwarding when you type the phone number you want to reach.
It transforms analog voice sounds into digital data, which it then sends via the web. This is how your telephone communicates to the individual you're phoning.
Existing phone lines will also be replaced by a cloud phone system on your end. Instead of using a landline, you integrate your telephones with your internet connection.
You can also utilize a softphone, which is a laptop, iPad, or mobile application. In all cases, you're dialing from a sophisticated, user-friendly experience and making calls in a flash.
Since cloud communication is hosted in the cloud, businesses may operate their corporate telephone via an application interface, which gives you total power over contact information, incoming calls, different users additions, and more.
Small companies are migrating to the cloud for a variety of reasons:
The ability to scale
Several organizations traditionally relied on conventional telephones, but when they expanded to new sites and scaled, their operating systems were unable to keep up with their fast expansion. They realized that on-premise phone systems would be insufficient.
Cloud technology can help tremendously in this situation. In a cloud telephone network, adding a user is as simple as clicking a button.
Adding a new line or expanding the number of operator subscriptions is as simple as calling a cell number. Without the need to implement any infrastructure adjustments that'd cost a lot of money and take a lot of time – two assets that smaller firms can't afford to spend.
Enterprise software connection
Companies can quickly connect their telephone line with a CRM application with cloud telecommunications, and every call could be readily linked to a consumer.
They wouldn't have to switch between applications, and all of their information will be in a single location.
Advanced call analytics & reports
Information rules the world.
There really is no way to check or evaluate the success of your personnel or gauge service quality with most traditional telephone services since they lack statistics.
Companies may go back and assess what they're doing correctly and where they are performing poorly upon a small company telephone service's data-gathering tools like call recording.
Smaller companies may now objectively monitor their performance and provide improved client interactions thanks to these crucial insights.
Flexibility
Whenever clients have questions, they want a quick response; not being at your office is really no explanation for skipping service requests. When it comes to the people, small firms can excel, whereas larger companies might struggle to give individualized and timely care.
Organizations that rely on traditional telephony are confined to their workstations (and the past). Small companies can use cloud internet connectivity to reply to clients promptly regardless of where they are, as long as they have access to the web.
Entrepreneurs benefit from this since they can maintain contact even while they are outside of their workplace.
Cost-cutting
Smaller companies must be cost-effective, and there is no greater way to save money than with a cloud telephone network.
A small company that switches to VoIP should hope to save on telephone lines compared to their current service since most cloud phone networks guarantee lower call prices.
Additionally, companies can purchase area codes in other locations and improve their local presence utilizing cloud telephony.
Bottom Line
Cloud telephony is a technology that is becoming more mainstream and is expected to only increase in the coming years. It is a great tool for anyone looking to make a call from anywhere in the world. It's not difficult to do, but you need to know what the best options are for your business. Right now, the top suppliers for cloud telephony are Nextiva, RingCentral, and ULTATEL.