Build A Resume For Job Seekers In 15 Minutes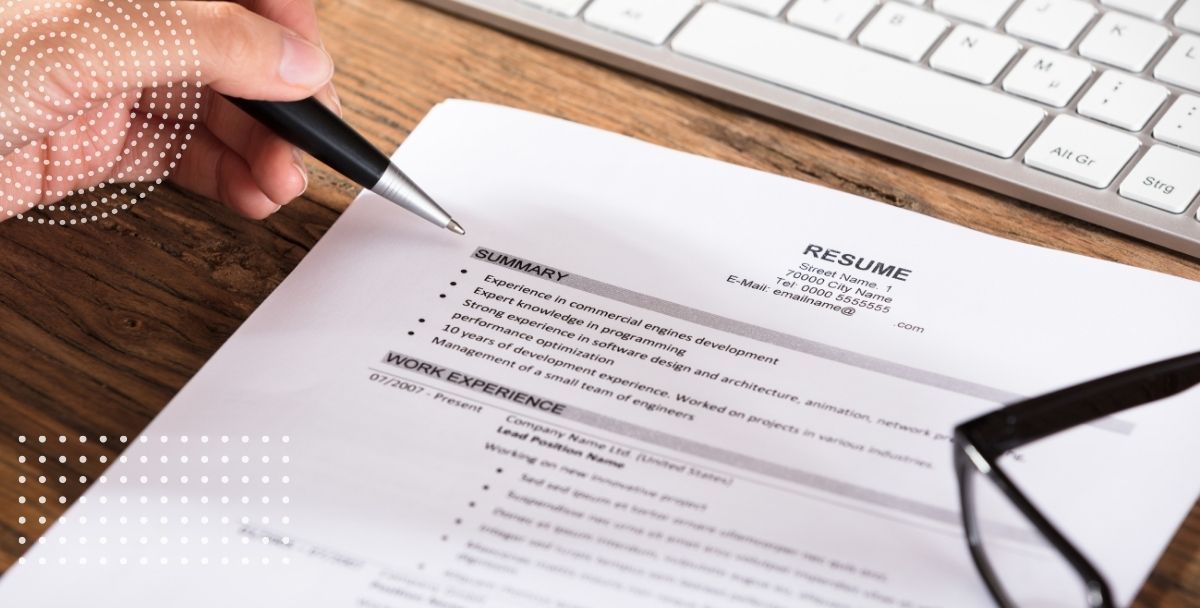 Have you tried making a professional resume for months? But even after doing so, you get continuous rejection. So, don't worry, today I will tell you all about how to build a resume for a job.
Thank you for reading this post, don't forget to subscribe!
Key elements of an effective resume
There are certain points we should keep in mind while making a resume. A resume not only tells the recruiter about your work experience and interest but also describes your working styles. So, always highlight your best skills. These highlighted skills will qualify you for your dream job. So, if you are fresher and don't have much knowledge, you should make your resume effective.

Add personal information such as your name, current and permanent residence, phone number, and email ID.
Your objective should be in short paragraphs and precise. Build a resume about your goals or future aspects you want to achieve for working with them.
Qualification- in this section, you have to mention your score percentage in high school, secondary school, and graduation with the date and pass-out year. If you have taken any extra course such as a computer course or any other course which is relevant for your job profile, then don't forget to mention it in your resume.
Work experience – if you have done any summer internship, training, or any volunteer work in your graduation, then include it in your resume with position title, organization, company, city/state, joining with completion dates, and lastly describe your experience or what work you do for them in the small description.
Awards and honors – if you have won any special medal, trophy, or any other recognition in your academic, music, dance, or volunteer work, then you have to include all your achievements in this column.
Hobbies – whether you love reading books, singing, dancing, learning new vocabulary, content writing, creativity, cooking, or watching a Harry Potter series, you can mention your preferred activities in your resume to make it look more real.
Skills – you can mention relevant skills in this section such as detailed-oriented, leadership quality, time management, inclination toward research, disciplined, communication, blast, PubMed, MS-word, MS-excel sheet, fast typing speed, data analysis, SEO (search engine optimization), digital marketing, knowledge of social media platforms such as Facebook, Instagram and Twitter, word press, SEM marketing, multitasking and many more.
Language – if you are fluent in more than one language, then do mention it in your resume, it will increase your chances of selection.
Reference – for reference columns you need to write the name and contact information of your supervisor, teachers, or mentor. Includes character certificates you get from your previous headmaster or your University.
Lastly, always remember that your resume should be completed in 1-2 pages, not more than that. Do not mention health status and birth dates. Try to start your sentence with an action verb, don't start your sentence with personal pronouns such as "I". be genuine and provide authentic information! avoid writing any negative things in your resume as it won't look good. Font style and color should be decent without any grammatical errors in your resume.
Can you build a resume with no work experience?
If this is the first time you are applying for a job and you have no idea how to build a resume with no work experience? So, don't worry it's normal, everyone faces the same issue when they are applying for a job for the first time. If you are a first-time job seeker, always follow the below guidelines to stand out in the crowd with your resume.
If you don't have work experience, then emphasize more on your qualifications and education. This expertise in education makes an impact on the recruiter especially if you have completed your graduation in fields like biotechnology, bioinformatics, b. Tech in CS and computer science.  In place of your work experience, to build a resume, you can also mention relevant information, from your important previous experiences such as volunteer work, extracurricular activities, skills, training, and project work. 
Focus on skills that you have acquired from experience, like communication skills, time management, leadership quality, and fluency in spoken language.
Always read the job description before applying for a job and check whether you are qualified for that job. It will save your time and energy as you will apply only for that job where you can comfortably perform your duties. If they are looking for candidates with proficiency in data analysis, and you don't know how to do that, then skip that job and search for another job.
So, at last, if you don't have any work experience, it does not mean you can't land that job. your professionalism and the way you present your resume will replace no work experience in your job!
You can also use online resume-making sites such as novo resume, resume genius, and zety for building the best resume of your life.
Where can I build a resume for free?
You can build your best resume with Indeed's resume builder as it provides professional advice. So, follow these steps in Indeed to make your CV
Select Templates – first choose your preferred templates according to your career path.
Build – indeed provides sample resumes and expert tips which make it easier for you to build a resume.
Find a job and check the description, then make your resume accordingly.
Then download the resume and save it for future use.
What should you avoid on a resume?
People often make these mistakes and get unselected! So, if you don't want repeated rejection at your job then avoid these critical mistakes while you are building a CV for yourself.
The description should be in a small paragraph, don't make a lengthy paragraph, they are difficult to read
Begin bullet points with a strong active verbs, don't use personal pronouns
Avoid grammatical errors
Your writing should be in active voice, so avoid passive voice.