How to beat the best at Blackjack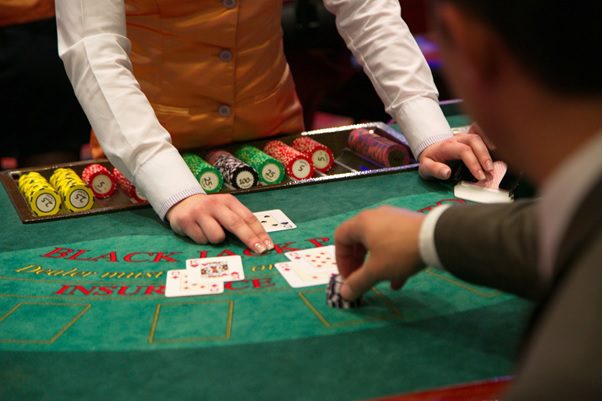 Blackjack is one of the top casino games around, and has a large following of fans from both celebrity circles and the general public. But what if you don't know how to play? Well, that's where we come in. Allow us to talk you through some of the best Blackjack strategies and actions that await you, whether you decide to play online or at your local brick-and-mortar location. But, if you do opt to play online, don't forget to look out for the best casino promotions to enhance your gameplay!
Read on to find out to the answers to your Blackjack strategy questions.
When should I surrender?
Most casinos will offer you the chance to surrender. With this betting strategy, you can give up your wager at the beginning of a round if you feel like you don't have a great chance of winning, and receive half of your original bet in return. Although this will still result in a loss, it's most definitely better than losing your whole bet!
If you've already placed a hit bet and taken a card, then you won't be allowed to surrender, so you have to consider all options before you make your strategic decision. If you need a little more help to figure out what move to make and when, why not use the following pointers to help remind you:
Surrender with a total of 16 if the dealer holds a nine through to the Ace
Surrender with a total of 15 if the dealer holds a ten
The golden rule is to always revert to hard totals
When should I split?
This move will only be an option if your first two cards are an identical pair or two ten-valued cards such as a Jack and a King. When you split, you're breaking your cards into two separate hands, and because of this, the dealer will then give you an additional card for each of those hands. Like most strategies, there are a few rules and tricks that can help you along the way:
Always split Aces
Never split tens
Split a pair of nines if the dealer holds anything from a two to a nine, not including the seven.
Always split a pair of eights
Split a pair of sevens if the dealer holds a two through to a seven
Split a pair of sixes if the dealer holds a two through to a six
When should I double down?
If you find yourself in the position to double down, then you'll most likely be in the running with your current hand. When you double down, you place an additional bet that's equal to your first, and then you'll receive one extra card to add to your hand. You might find that some casinos will even restrict doubling on certain hands, so make sure to check the rules and regulations of the casino before you begin playing. To give you more of an insight into when you should double down, here's a few examples:
If you're holding a pair of fives and dealer holds anything from two to nine, then you should double
If you're holding a hand that equals eleven, you should always double
When should you hit or stand?
If this is the question on your mind, then you can use the strategic advice above to make your decision. When you hit, you're asking for another card, and when you stand, you opt to keep your hand as it is and automatically end your turn.
If you're new to the game and just getting to grips with basic strategies, then taking another card shouldn't be on your radar. Master the other aspects of the game before you decide to act more cards into the mix!