BENEFITS OF 3PL'S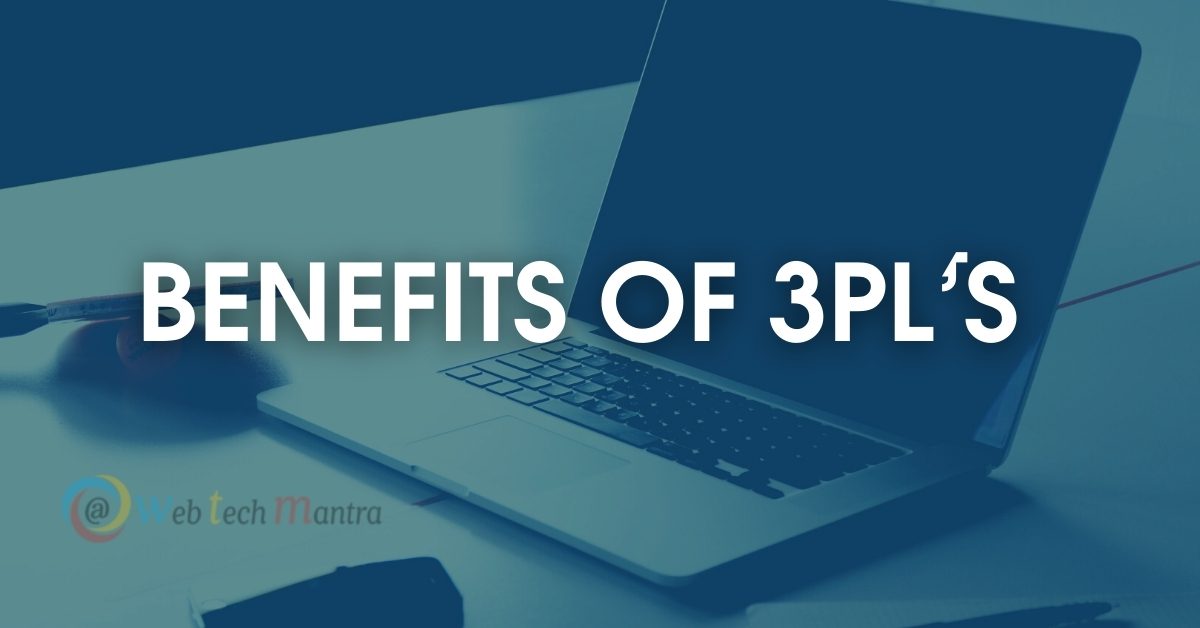 Everyone wants to enjoy the essence of becoming an entrepreneur, but it is not an easy feat. benefits of 3pl's with evolving technology and changing dynamics of the market, business owners have to encounter many challenges.You have the responsibility of maintaining operations, overseeing marketing practices, managing finances, and handling inventory.
It is as overwhelming as it sounds, but you can always seek help from external parties. Businesses have the option to handover their inventory to third-party logistics (3PL's). It would eliminate the need to invest in technology, storage space, transportation, allowing the companies to focus on core competencies. 3PL's are experts and ensure the smooth handling of inventory.
In case you are skeptical, have a look below to catch sight at the benefits of 3PL's
1.   Promotes Flexibility
Although marketers are using tools and techniques to predict market demand, one can never be sure about it. Companies continually witness high and low seasons of demand, which makes it difficult to handle inventory while keeping up with production. With some assistance from 3PL in canada , you can easily manage and respond to the customers changing demands.
These companies are connected with service providers nationwide, linking you to resources without any additional legwork. Thus, you can enjoy transitions in the industry's good and bad times without any stress because you cantake advantage of more space and resources when needed. Besides, 3PL's can also open doors for expansion by allowing you to spread operations into new cities without any barriers.
2.   Saves Time & Money
Companies need storage spaces for bulk inventory, which means they have to cough up money on transportation, insurance of the inventory, etc. Honestly, a lot of effort goes into these little things, costing you time and money. Third-party logistics take over this responsibility by helping your business build a global logistics network.
You no longer have to spend time counting inventory, dispatching orders, packaging, or delivering products. 3PL's will perform all the warehousing & fulfillment functions since they have an extensive network, which influences negotiations.Thus, they can bag lower prices and discounts, making their services affordable for everyone. Alongside lower costs of managing inventory, you won't have to deal with any paperwork, billings, audit, etc.
3.   Industry Expertise
Business owners are running companies, and sometimes lack theexpertise in managing or handling inventory. Even though you are trying your best to manage inventory efficiently, it won't be like how an expert would manage it. 3PL's have expertise with all the knowledge regarding the best practices, technological innovations, and new techniques. They have equipped themselves with the latest software and inventory management programs.
All these systems are capable of reporting and handling inventory while allowing you to monitor the entire process. Likewise, they possess in-depth market knowledge and how things work in the logistics industry. They employ modern practices to ensure the inventory is dispatched whenever you need it. You can look after your business operations with contentment, knowing professionals are handling your inventory. Besides, you can always give instructions by sharing information about your preferences and best practices.
4.   Continuous Optimization 
Every business is evolving with technological trends by automating tasks and enjoying collaboration tools. Likewise, there are inventory management tools, bolstering efficient systems. Third-party logistics take the responsibility and costs associated with investing in technologies that improve business operations. They are equipping themselves with the latest programs, such as the transport management system, which enables customers to track their parcels.
Likewise, they use the most efficient data analysis and reporting tools to make sure your needs are met. It allows you to monitor the procedure and eliminate any inefficiencies by streamlining the supply chain. 3PL's ensure persistent improvements in their systems by reducing waiting time, managing inventory efficiently, and giving some control to businesses.
5.   Higher Customer Satisfaction
You have to invest a lot of resources to ensure a smooth delivery process. These days, customers don't like waiting for days to get their order and might end up canceling, in case of delays. With all these processes, you shift focus from your core competencies to looking after bills, order tracking, and managing issues. 3PL's can come to your rescue because when you outsource inventory, they hold the bag for assuring timely delivery to the customers.
They look after bills, delays, order issues, and complaints, allowing you to focus on business goals. With better management, your customers would be highly satisfied, building more excellent brand reliability. These companies work tirelessly through rough and severe weather conditions. Besides, in case the shipment is lost or stolen, 3PL's take full responsibility for the damage, enabling you to take a break from these issues.
Wrap Up
Third-party logistics have become very popular because of its efficient systems. These companies are a great help for businesses facing inventory management issues. They have efficient systems, storage capacities, and competent staff to manage thousands of inventory units. Therefore, outsourcing inventories could help your business focus on other operations. If you can't decide, have a look above and see the benefits of 3PL's