Why Do You Need Apple Watch Covers to Protect your Watch?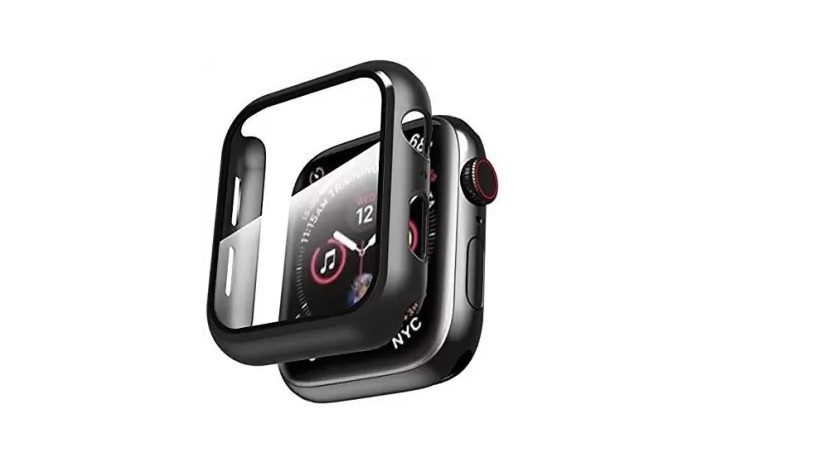 Just like you cover your smartphone with a sturdy case to protect its screen and body, your Apple Watch also deserves the same level of protection and care. While you can easily protect your phone by keeping it in your purse or pocket, you wear your watch on your wrist all the time. Consequently, watches are exposed to elements for a more extended period and are prone to much more dust and scratches than your phone.
Since Apple Watch is an expensive buy that not everyone can afford, you must maintain its value by providing it protection with Apple watch covers. Selecting the right cover to keep your Apple watch safe without ruining its style and interfering with its performance is tough. Once you find the right cover and protect your watch, you can wear your watch all through and make it last longer.
Keep Your Watch Protected from Scratches and Damage
Does your watch really need a cover? If you have a stainless steel model, you must know that it has sapphire crystal glass that is unbelievably tough and is highly resistant to scratches, but it's not impossible to get damaged or scratched.
If you have an aluminum model, it has Ion-X glass that is also tough but can accumulate lots of scratches within a few days of use. Although scratches are not serious enough to interfere with everyday work, they do affect its value and looks. So, whichever model you have, you have a good reason to buy a watch cover.
Save Money on Repairs
Apple does not cover scratches under your warranty because they consider it everyday wear and tear, though they cover smashes. If your screen gets damaged and you have AppleCare, the company will replace your screen twice for a small fee each time. But if your watch has gone out of warranty, the fee you have to pay would be much higher.
Even if you have AppleCare, it's always better not to pay even a small fee for screen damage. Keeping your watch protected under a watch cover is cheaper than having it fixed after damage. Even the costliest watch cover would be cheaper than an expensive screen repair.
Ease of Use
Want to keep your Apple watch protected and pristine? You have three options to choose from.
Plastic Screen Protectors: These are similar to the ones you stick on your smartphones. You have to peel off its backing, stick it to your watch's screen, and push out those bubbles.
These screen protectors are cheap, but it's hard to find the right fit, and applying it on the screen without any bubbles requires a little bit of skill and patience. However, they are good enough to stand up to everyday bumps and scrapes.
Tempered Glass Protectors: These protectors are rigid and inflexible, and finding the right fit is much more challenging. But they are quite sturdy to give protection to your expensive Apple watch.
Case Covers: Finally, think about protection in the form of an all-round case. These cases cover the watch from all sides, in a way keeping your watch in a protective case. If you work in a dangerous environment or wet, hot, and humid surroundings, then this kind of case can be a worthwhile investment.
Some good quality protective cases are airtight and waterproof, so they give added protection to your watch while swimming and exercising.
Cover cases are relatively easy to use, and you can put them on and take them off whenever you want. Some are also available in the form of sport bands that protect your watch and allow you to change your watch's color and look from time to time.
Overall Protection
While some covers are meant to cover the watch's screen only, others are designed to cover its entire body. They not only keep the screen protected but keep its buttons and body safe as well. With the high water, shock, and scratch resistance, high-quality Apple watch covers can help your watch stay new and intact for a long.
Factors to Consider While Choosing an Apple Watch Cover
Now that you know how beneficial a cover is for your Apple Watch, here are a few factors to consider before buying one:
Right fit
Easy application
Access to buttons
Wide range of protection
Sturdy build
Resistance to bubbles
Water resistance
Nice appearance
A whole variety of Apple watch covers is available out there with different levels of protection. Look for a cover compatible with your Apple watch and ensure its quality and durability for extra protection. For added appearance and sheen, you can also opt for colorful or stone-studded watch covers to provide an elegant appeal and protect your watch at the same.